Meghan McCain's Threat Ahead Of Her View Exit Has The Internet Buzzing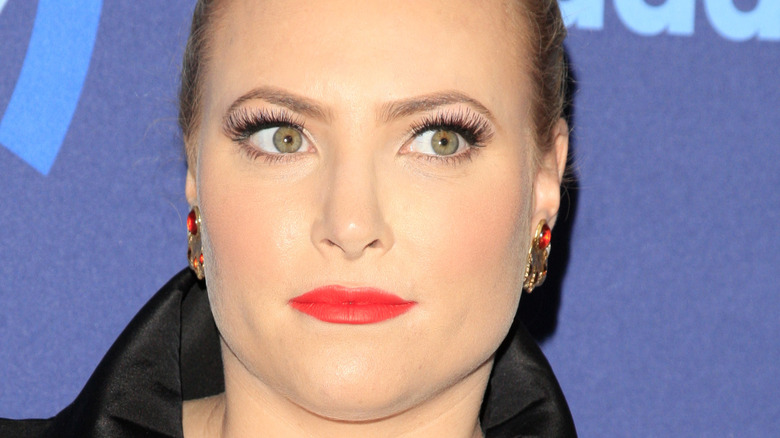 Shutterstock
If there's one thing you can count on from Meghan McCain (aside from a wild hairstyle) it's that she has something to say. As one of the hosts of "The View," opinion-having is kind of in her job description, but her takes, whether on the show or on Twitter, have a way of getting the internet super riled up. And that includes the threat she made just weeks before she leaves "The View" for good.
McCain, a conservative political commentator, does tend to fall more in the middle of the road than other members of the Republican party, but that doesn't mean she's afraid to court controversy. Recently, she made headlines when she defended Fox News against accusations that the network disseminated anti-vaccine misinformation — which was swiftly and thoroughly rebutted by co-host Sunny Hostin, via The Wrap.
Now, McCain is causing an internet stir with something she said on "The View," but for a slightly different reason. Here's what's up.
Meghan McCain is making Twitter... happy?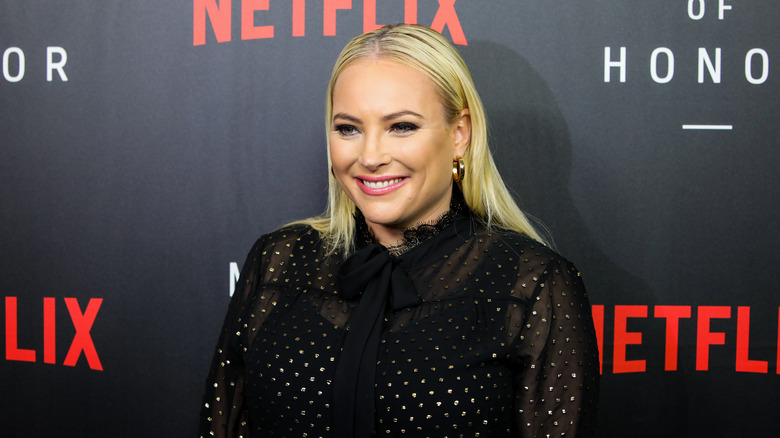 Tasos Katopodis/Getty Images
In a discussion about bullying and harassment online, Meghan McCain said that after she leaves "The View" she might quit Twitter altogether. "I've been on Twitter 13 years which is, like, a really long time to be on Twitter," she said on the show (via Queerty), adding that it's become a noticeably darker place since the pandemic hit and that it can be damaging to one's mental health. "When I leave the show I may quit Twitter the same day!" she ended.
Well, it's certainly no lie that McCain has a lot of haters on Twitter, as evidenced by the platform in general's reaction to her announcement. If you were to sum up the response in one word it would be: Yippee! One user wrote, "Since Meghan doesn't want to see our overwhelming happiness at her departure. Maybe we should celebrate for the next 8 days. Like a 8 days of Christmas but instead the 8 days before Meghan leaves." Another joked, "let's pray on it." Plenty of other tweets simply included popular gifs of dancing, partying, and other merriment.
Yeah girl, maybe this isn't the friendliest platform for you after all.