For Every Time Chrissy Teigen Has Been Controversial, This Moment Stands Above The Rest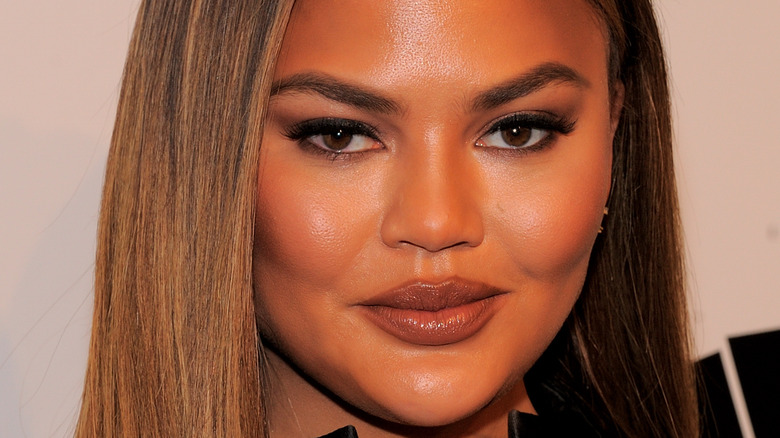 Shutterstock
Chrissy Teigen is known for sharing her love for food, gracing the cover of Sports Illustrated Magazine, and being the Mrs. John Legend. But she's also gained notoriety for her musings on social media. In fact, Teigen has become such a hot commodity on Twitter that at one point she had former President of the United States Donald Trump block her and current President Joe Biden follow her. Teigen has garnered such a huge following on social media that anything she had to say about would soon turn into a trending topic or media story. That's just how influential this former "Deal or No Deal" briefcase model has become.
Or at least, that's how it was for Teigen before many of her fans and critics alike realized that there was a dark side to her often quirky and sometimes quick-witted humor. While there are a lot of people out there who love Teigen for who she is — a robe-wearing, scallop linguine-loving mother-of-two — she has raised eyebrows for some of the things she's said in the past. In fact, she's said so many controversial things that she even admitted to deleting 60,000 tweets back in 2020.
With that said, for every time Teigen has been controversial, this moment stands above the rest. Keep reading below to find out what it is.
Chrissy Teigen's tweets from the past cancel her future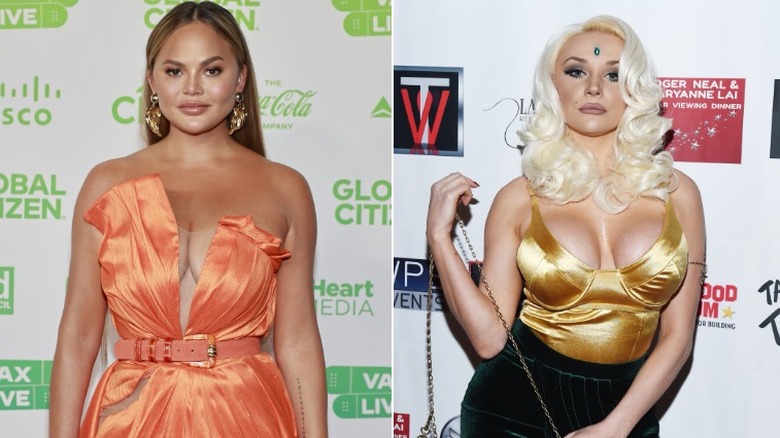 Emma Mcintyre, Amanda Edwards/Getty Images
Teigen has been all but canceled when her bullying past reared its ugly head in 2021. Teigen's downfall began when Courtney Stodden admitted to the Daily Beast that they received rather disturbing DM's from the "Cravings" author. "She wouldn't just publicly tweet about wanting me to take 'a dirt nap' but would privately DM me and tell me to kill myself. Things like, 'I can't wait for you to die,'" Stodden told the site. "...Some of the worst treatment I got was from women, and we're not going to get anywhere if we keep holding each other back."
Stodden went on to say that their mental health had suffered as a result of all the nasty messages they received online, including the ones they got from Teigen. Soon after Stodden publicly outed Teigen as a Twitter bully, internet detectives unearthed more tweets from Teigen's past, including some rather unkind things she had to say about Farrah Abraham and Lindsay Lohan. Others found old messages Teigen wrote about Mariah Carey in which she even fat-shamed the singer while she was pregnant with her twins in 2011.
While some might find some of these other things as bad, it was the Stodden incident that caused the avalanche of other accusations. As mortified and sad as Teigen claims to be, Stodden has claimed that Teigen has yet to privately apologize, but has only publicly talked about it. Then again, there's a chance that she might just tweet about it.