Why Drew Barrymore Refuses To Let Her Kids Become Child Actors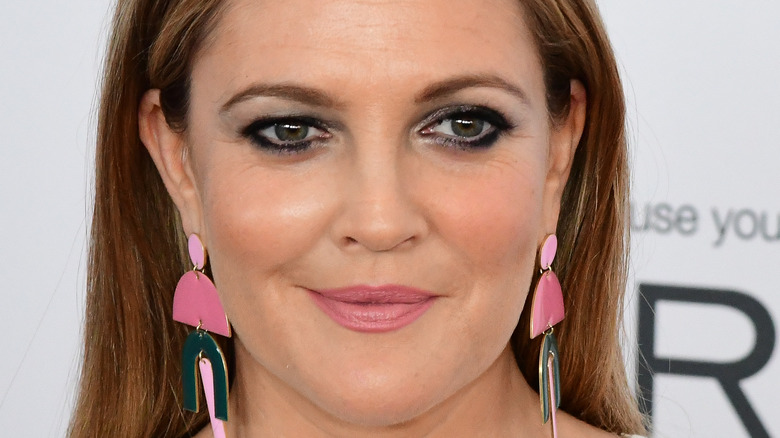 Shutterstock
Drew Barrymore may have gotten her start in Hollywood at a young age, but don't expect her kids to do the same. At just 7 years old, she landed what is one of her most memorable films to date in "E.T.: The Extra-Terrestrial" — and she had been acting for years before that. Barrymore has appeared in countless movies during her storied career (one of our personal favorites is "Never Been Kissed"). 
Barrymore's most recent work was on the Netflix series "The Santa Clarita Diet," which ran from 2017-2019. In March 2021, Barrymore opened up to Andy Cohen about the future of her acting career, sharing that she was opting to take a little hiatus. "If I'm being honest, the answer is 'No, I don't want to be on a film set right now," she said on "Radio Andy." "I stopped doing movies when my kids were born because I've done it since I was in diapers — at 11 months old is when I started — and it was a no brainer to me to put making movies on a back-burner so that I can be present and raise my kids myself," she shared.
When her kiddos get older, Barrymore says that she may go back into film — but for now, she's busy with her self-titled talk show. Plus, the actor doesn't want her children to go into the family business. Keep scrolling to find out why.
Acting is not in the cards for Drew Barrymore's kids... for now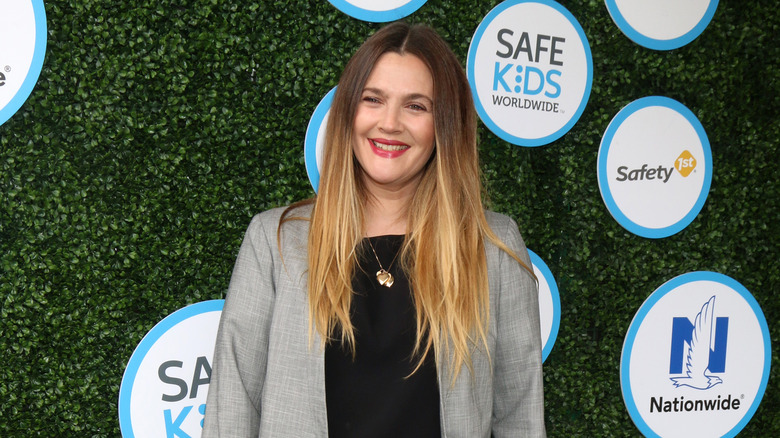 Shutterstock
Drew Barrymore may have been one of the most well-known child actors in the industry, but that doesn't mean that she wants her kids following in her footsteps. In an interview with People, Barrymore shared that acting won't happen for her two daughters — at least not now. "I'm not going to let them be kid actors," she explained of Olive, 8, and Frankie, 7, telling the outlet that it's "so not their journey."
Barrymore further elaborated on the matter, stating that she would be all for it if the girls chose to act when they're adults. "If they want to be actors [later] in life, I would be so supportive of it. Can you imagine me being [a] mom [who is] pushing her kids out there?" she asked. "That's not going to happen." We must applaud Barrymore for sticking to her guns and choosing a different life for her kids than she had for herself (hers was notably difficult).
In the interview, Barrymore also shared that her kids have hobbies that they're passionate about. "Frankie's really into Legos right now, which I'm really excited about because I mistakenly thought it was a boy's toy, and it turns out she's really good at it," she told the outlet. "Her sister's really good at Magna-Tiles. They're both very good builders." 
Maybe we'll see the two girls on a movie down the road. You know... when we're old and gray.