Where Are Kariselle And Tyler From Sexy Beasts Today?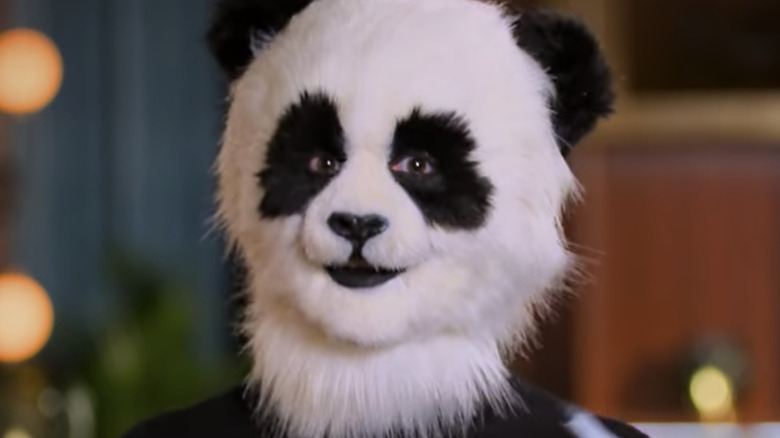 Netflix
On July 21, Netflix premiered the first season of its newest dating show, "Sexy Beasts." A mashup of "The Dating Game" and "The Masked Singer" narrated by the incomparable Rob Delaney, "Sexy Beasts" consists of 30-minute episodes that each feature one contestant and three potential suitors. They go on two rounds of dates (with an elimination between each round, per Wired), and eventually, the "picker" will choose who they want to establish a potential relationship with. The catch? None of the contestants can see the others' faces. Instead, they are made up with prosthetics and masks, hiding what they look like in the hopes that they are chosen for their personality and not how attractive they are.
The first season included six episodes, each with a different cast of characters. Episode 3 saw Kariselle, whose face was hidden with a panda head, trying to find love. Her potential suitors consisted of Tyler, "a model and security guard in Los Angeles," who was an alien; Josh, "an engineer from Atlanta," who became a bull; and Ethan, "a marine biologist from Dallas" who dressed up as a tin man, per Newsweek.
Ultimately, Kariselle picked Tyler as her potential love match. But was their relationship successful? Keep reading to find out just where Kariselle and Tyler are today.
Kariselle and Tyler from Sexy Beasts seem focused on their careers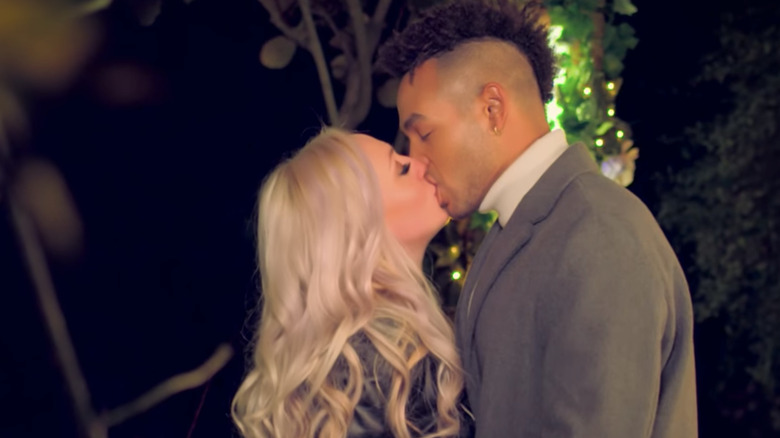 Netflix
Although Kariselle and Tyler, the winner from Episode 3 of Netflix's new dating show, "Sexy Beasts," still follow each other on Instagram (per Decider), as of this writing, it doesn't appear that the two are actively dating. They don't show up on each other's social media, nor do they seem to have even acknowledged their time on "Sexy Beasts." Tyler, the aspiring actor and model who works in Los Angeles, has a sparse Instagram account, with only 332 followers. His account seems focused on his work, with the majority of his pictures appearing to be from photoshoots or video shoots, showing him at various work functions. His oldest post is from October 2020, so it seems Tyler is still growing his brand and hustling for work opportunities.
Kariselle, on the other hand, boasts an impressive 70.6 thousand followers on her Instagram account. Crowned Miss New Jersey United States in 2020, the party motivator seems to also use her social media account mainly for professional endeavors. She showcases her cosplay efforts as well as different modeling projects she's worked on throughout the years. And although she's been posting on her account since 2016, she doesn't appear to be very active, with her most recent post dating back to June 27, when she celebrated Pride Month by sharing a photo of herself with the #bisexual hashtag.
Kariselle and Tyler may still be together, but they're not sharing photos of their relationship online.