The Real Reason Laura Dern Sued Her Parents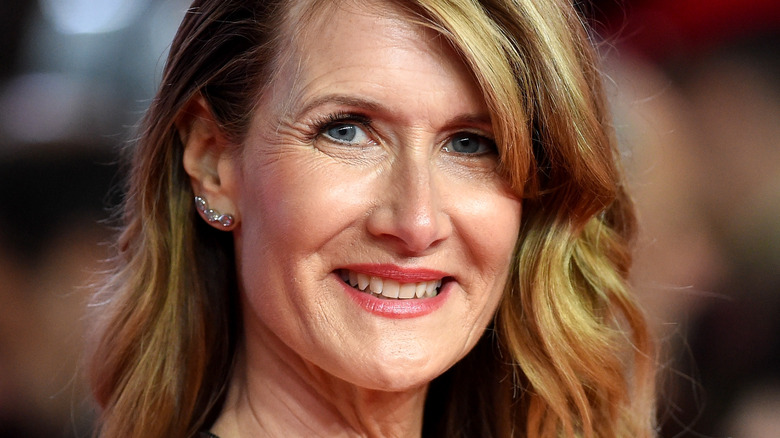 Stuart C. Wilson/Getty Images
Laura Dern's life has been defined by Hollywood. Born in Los Angeles to Academy Award-nominated actors Diane Ladd and Bruce Dern, Laura spent quite a bit of her time as a child on sets. So much so that she kept being brought on as an extra, which helped kick off her career early on, whether she liked it or not. 
When Laura was 7, Martin Scorcese had her eat 19 ice cream cones when he cast her to appear as an extra in "Alice Doesn't Live Here Anymore" (1974), a film that earned her mother an Oscar nomination and a BAFTA win, she told People in a 1985 interview. "Marty said to my mom, 'If she doesn't throw up after that, this girl is ready to be an actress," Laura said. The previous year, she had also been cast in "White Lightning," starring Diane. Laura also played small parts in some of her father's films, including 1976's "Won Ton Ton, the Dog Who Saved Hollywood" and in 1980's "Middle Age Crazy," in which Bruce plays the lead part, she told People.
Laura went on to co-star opposite Diane in David Lynch's "Wild at Heart," a film that earned Ladd a second Oscar nod and marked the second of Laura's lifelong collaboration with the acclaimed director. History shows that Diane and Bruce were nothing but supportive of their daughter's career in the industry. So why did Laura sue her parents when she was 16? Keep reading to find out.
Laura Dern filed for legal emancipation from her parents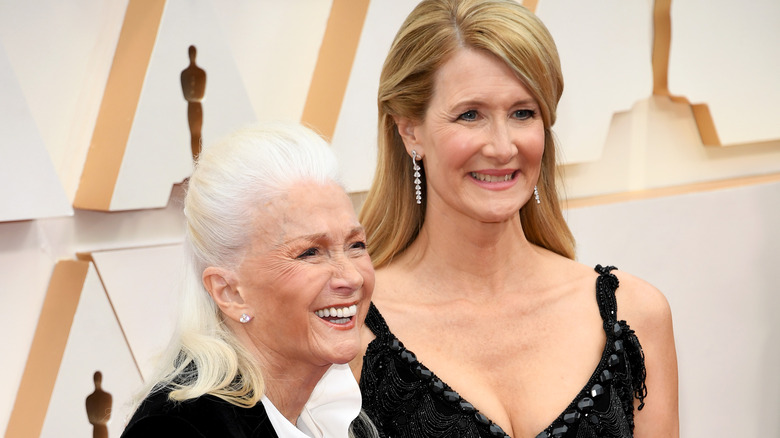 Kevin Mazur/Getty Images
At 16, Laura Dern asked a court for legal emancipation from her parents. While this may sound like a bitter ordeal, it was actually done with the consent of Diane Ladd and Bruce Dern, Laura told People in 1985. In fact, Diane helped her attain it. It all began when her famous parents told Laura that she was free to pursue a career in acting as long as she completed her studies. Laura took that to heart. According to People, Laura poured herself into her schoolwork while also attending acting sessions on the side. 
Laura wanted to finish school early so she could dedicate more time to acting. And she did it, graduating high school early at the age of 16, according to the People interview. Because she wanted to work adult hours, Laura asked her mother to let her become an emancipated minor to allow her to work and travel without the presence of a guardian. Many came up with obscure reasons for her decision, but she asserts that it "was honestly about having the ability to work and make my own decisions in terms of work and hours and all of that," she told Vulture.
Laura moved out on her own when she was 17 and enrolled at UCLA, per The New York Times. But she dropped out two days into her first semester when she was cast in David Lynch's "Blue Velvet," which officially launched her career.