How Long Will Tom Brady Still Play Football?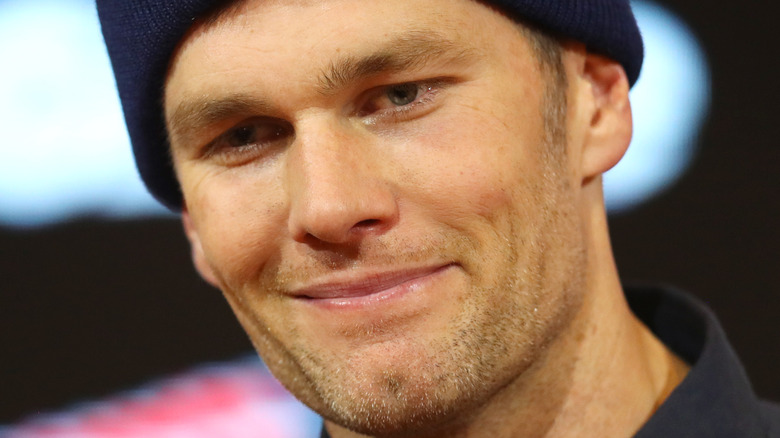 Maddie Meyer/Getty Images
Tom Brady has had one of the most successful careers in the NFL, and there's no stopping him. As fans know, Brady started his career with the New England Patriots, where he enjoyed 20 successful seasons and six Super Bowl victories in the Northeast, per Britannica. In March 2020, he surprised fans by making the jump from his comfortable life in New England to move to the Tampa Bay Buccaneers.
"Excited, humble and hungry ...if there is one thing I have learned about football, it's that nobody cares what you did last year or the year before that...you earn the trust and respect of those around through your commitment every single day," Brady wrote on Instagram. "I'm starting a new football journey and thankful for the @buccaneers for giving me an opportunity to do what I love to do." He also wrote how excited he was to meet his new coaches and team and thanked everyone for believing in him. In his first year there, Brady came back with a Super Bowl appearance and win, proving that his success transfers wherever he goes.
Shortly after the Super Bowl victory, Brady signed a two-year contract extension with the Buccaneers, per ESPN. In true Tom Brady fashion, he shared the news on his Instagram page along with a photo of himself signing the contract. "In pursuit of 8...LFG @buccaneers we're keeping the band together," he wrote. So how long does Brady plan to keep playing? Keep scrolling for more deets.
Tom Brady plans to enjoy a long career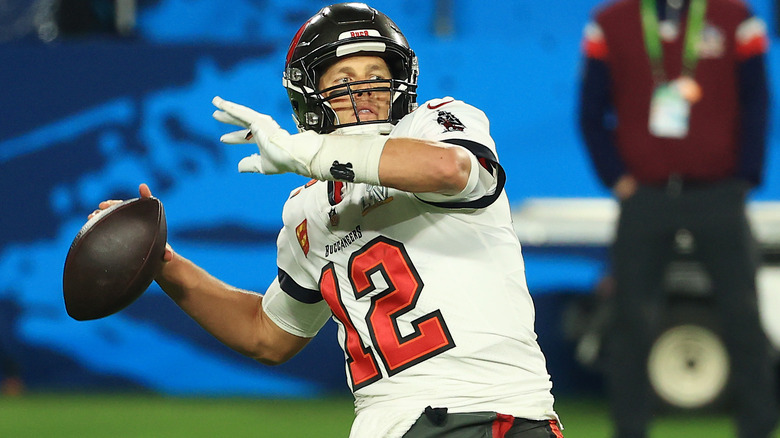 Mike Ehrmann/Getty Images
Tom Brady does it for the love of the game. In an interview with "Sirius XM Town Hall," the 43-year-old addressed what has to be one of the most frequent questions he receives: When will he hang up his cleats? "Things change as you get older, and there's a lot of different responsibilities I have in my life," Brady confessed. "My kids and my family is certainly very important, and they made a lot of sacrifice over a long period of time to watch me play. So, you know, I owe it to them, too."
Brady raved about how much he loves playing football, which is already very evident in his passion on the field, and confessed that he doesn't know why age matters. "I play because I love the game. I play because I love to compete. We shouldn't stop our life even though we love something, because it's just, someone puts an arbitrary timeline on that. And I felt for a long time I could play until I was 45 years old," the football star admitted. "I think I committed to say, 'Hey, I'm going to play till I'm 45.' And this year I'll be 44, which naturally takes me to the next year. I've got a two-year contract. We'll see what happens beyond that."
Brady has proven time and time again that age ain't nothing but a number, and we look forward to seeing him on the playing field for years to come.