Kris Jenner Had A Stunning Plastic Surgery Transformation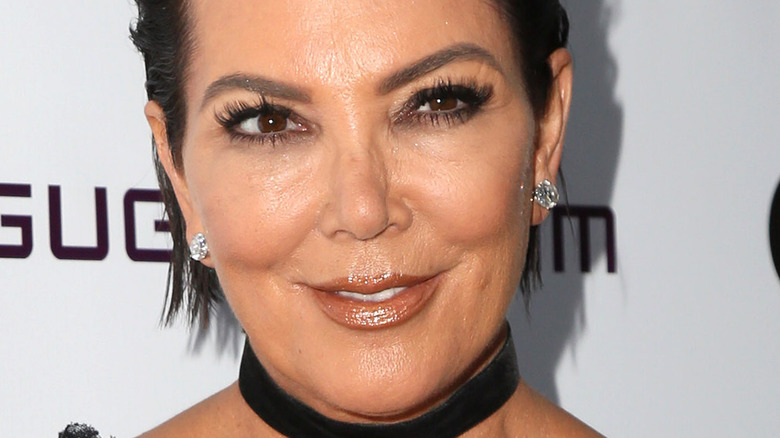 Shutterstock
The Kardashian-Jenner clan is one of the most talked-about families and it comes as no surprise. Aside from their high-profile relationships and popular reality show series, another thing that has continuously been a topic of discussion is their image. There has been a lot of speculation and rumors about surgery over the years. Some have been vocal about what they've had done, while other members of the family have kept fairly hush.
As previously reported, Khloé Kardashian recently came clean about having a nose job. During the "Keeping Up With The Kardashians Final Curtain Part 2" with Andy Cohen, the former "X Factor" host revealed Dr. Raj Kanodia was the person who did her nose. Even though many fans had been discussing Khloé's changing appearance for some time, the reality star admitted she had never talked about surgery because she had never asked about it. "Everyone gets so upset. Like, why don't I talk about it? No one's ever asked me. You're the first person in an interview that's ever asked me about my nose," she told Cohen, per Daily Mail.
For years, Kylie Jenner denied having lip fillers, but finally came clean on an episode of "Keeping Up With The Kardashians." The makeup guru stated she had temporary fillers and wanted to admit to having cosmetic surgery prior but felt "people are so quick to judge." Her mother, Kris Jenner, on the other hand, has always been open about her surgery journey. Keep reading to find out more.
Kris Jenner got a boob job in the '80s, along with other procedures over the years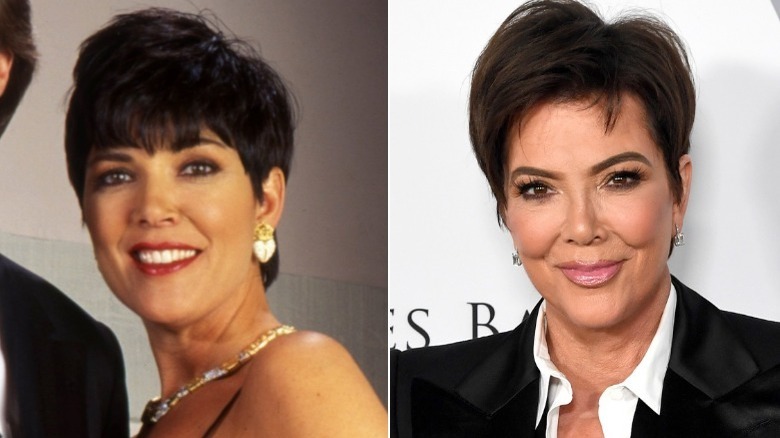 Donaldson Collection; Kevin Winter/Getty Images
Her children may have wanted to keep their surgeries fairly low-key, but Kris Jenner has had no problem telling fans what procedures she's undergone. During her hit reality show "Keeping Up With The Kardashians," Kris documented her journey to having a facelift by Dr. Garth Fisher in 2011. But, that's not all the business mogul has had done.
When making an appearance on "Good Work" in 2015 with RuPaul and "Botched" surgeon Dr. Terry Dubrow, Kris wasn't shy about telling viewers how she maintains a youthful glow. "You want me to list everything?! I'm kidding," she joked, per Life and Style Mag. "Botox and fillers and laser [treatments] and things like that. I had a boob job in the '80s after four kids because gravity took over."
After originally getting her breasts done, Kris changed her implants three decades later. "It was great for about 25 years, and then ... a couple of years ago, I felt like they were too big," she continued, adding, "I felt matronly and nothing fit anymore, and suddenly, it was like get them out. So, the same doctor who put them in, he took them out, and then had to do a little lift and then put smaller ones in." Despite being very vocal about all the surgeries, many believe Kris had a nose job. "I get a lot of people saying I got my nose done ... never had my nose done," she stated at the time.