Would Meghan Markle Ever Write A Tell-All Memoir?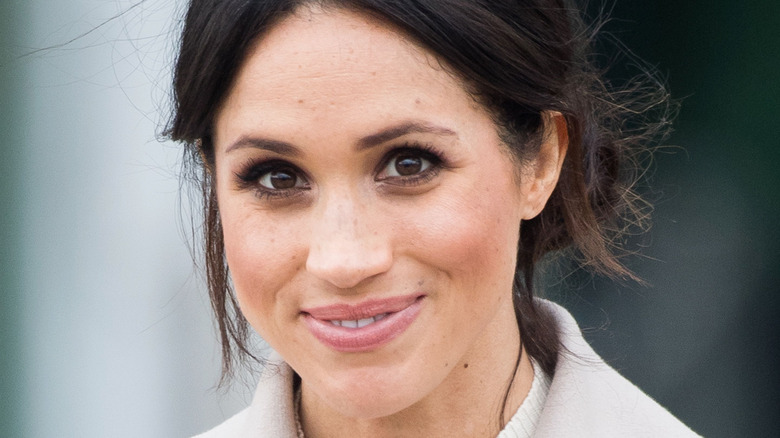 Shutterstock
There's been enough brewing on the news of Prince Harry releasing his tell-all memoir in late 2022, which some think will be another jibe at the royal family. There's much speculation on the subject. While a royal source told Page Six that Harry means no harm with the book and just wants to self-reflect and correct any misinformation through the memoir, another insider disagreed, saying, "On what planet does Harry think that this is not a 'f*** you' to the family?"
Harry has shown a clear stance in the past. During his interview with Oprah Winfrey, he was vocal about his time with the royal family and the treatment he and Meghan Markle received. Now, a memoir might just be an opportunity for him to get things straight and clarify things once and for all. Per the Daily Mail, Harry could also touch on his sour relationship with stepmother Camilla Parker-Bowles.
Considering how widely watched his public appearances have always been, there's no denying the anticipation around the eventual release of Harry's memoir. The book is a $20 million deal, making it another addition to the couple's portfolio, which includes high-profile deals with Spotify and Netflix. And now that Harry has a deal, there's another side of the story that awaits telling — that of Meghan and her life, her journey from an actor to the Duchess of Sussex, and more. But will a Meghan Markle memoir ever find a release date? Here's what we know. 
Meghan Markle has a story of her own to tell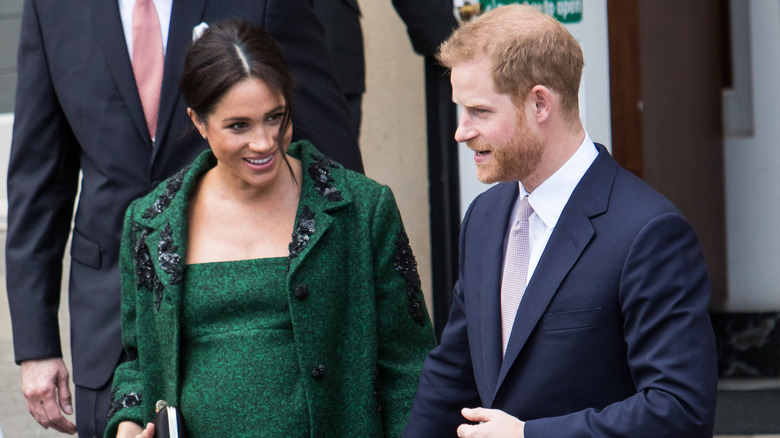 Shutterstock
Meghan Markle has been on an eventful journey of her own. She has penned painful bits of it for a New York Times op-ed and published a children's book. While Prince Harry and Meghan share several experiences, it's evident that Harry's memoir will be about his experiences. But that doesn't mean Meghan's story will never be told. Professor Jonathan Shalit, the U.K.-based InterTalent Rights Group founder, told Newsweek that she has a "great story to tell." Shalit also believes that there's much interest in her story.
"I think the world's very interested in their story so I think there could be a Meghan memoir, but I suspect much of Harry's story will include Meghan's story, they've become intertwined," Shalit told the outlet. "Meghan's got a great story to tell. She's obviously a very successful actress in terms of 'Suits' and loved by many people around the world. I'm sure there'd be a fascinating Meghan memoir," he added.
Shalit also suggested that Meghan talk to the Obamas for advice, as Barack and Michelle have both released memoirs. "So, if the Obamas are advising them, then I think they are getting advice from some very wise people," he said. As revealed in his statement, Harry is keen on communicating the "highs and lows, the mistakes, the lessons learned" through his life story. For all we know, Meghan could want to do the same.