What We Know About Tinashe's New Album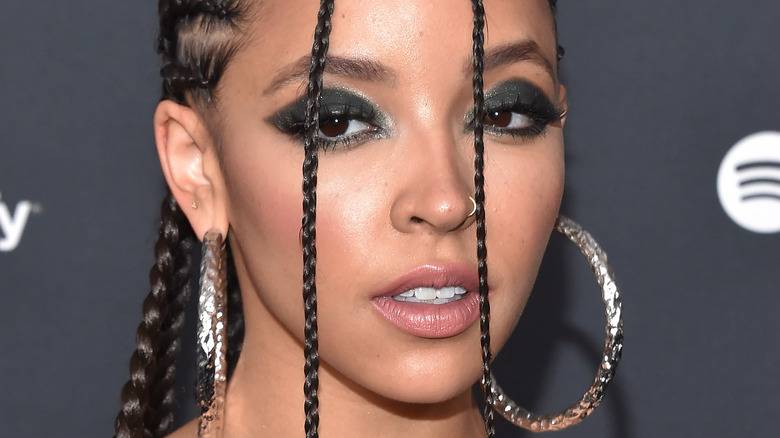 Shutterstock
It might be hard to believe, but Tinashe has been active on the music scene for a whole decade now. The "All Hands On Deck" hitmaker has quite the résumé and shows no signs of slowing down when it comes to releasing bops.
As of this writing, Tinashe has dropped four studio albums — "Aquarius," "Nightride," "Joyride," and "Songs for You," per Billboard. Her breakthrough single "2 On," featuring rapper ScHoolboy Q has been certified platinum in the U.S. by RIAA after selling over 1 million copies in the country alone. Tinashe's list of collabs is endless and she has worked with some of the biggest names in the entertainment industry. In 2015, she teamed up with Chance The Rapper for "All My Friends," while featuring on Britney Spears' song "Slumber Party" the following year. Most recently, Tinashe appeared on Cheat Codes' new banger "Lean on Me."
The recurring "Two And a Half Men" actor has been on a creative roll recently and has announced a new album that is bound to be filled with more anthems. Keep reading to find out more.
Tinashe's new album will be out sooner than you think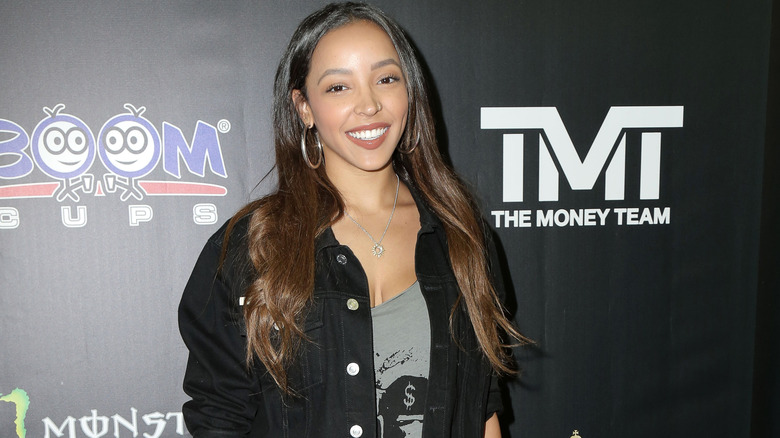 Shutterstock
In June, Tinashe teamed up with Buddy for "Pasadena." The song served as the lead single for a new era and was followed up with "Bouncin" in July. Tinashe had been teasing fans about her upcoming album titled "333" for some time and has finally given listeners the news they have been waiting for. On July 21, the singer shared a short video clip to Instagram that showed Tinashe with three eyes. Less than 24 hours later, she took to Twitter to reveal the front and back artwork with the full tracklist for the album, which drops August 6.
For the front cover, Tinashe stunned in a pair of long, sheer gloves. The entertainer hitmaker appeared nude for the occasion and went barefoot. Tinashe was captured sitting on a circular cutout in a Stonehenge-like plinth while rocking long, dark curly hair and dreadlocks. She gazed over at the camera and had a third eye edited on her forehead. The singer was surrounded by nature and looked flawless.
For the back artwork, there's a photo of what appears to be Tinashe's hands. A large eye was edited onto the palm of her left hand, while her right hand was wrapped around her other wrist. Around the image appeared the tracklist for "333," which consists of 16 tracks. Along with Buddy, there will be collaborations with Kaytranada, Jeremih, Wax Motif, Quiet Child, Kudzai, Kaash Paige, and AB. To promote the album, Tinashe will tour across North America in September and October.