Out Of All The RHOBH Fights, This One Stands Above The Rest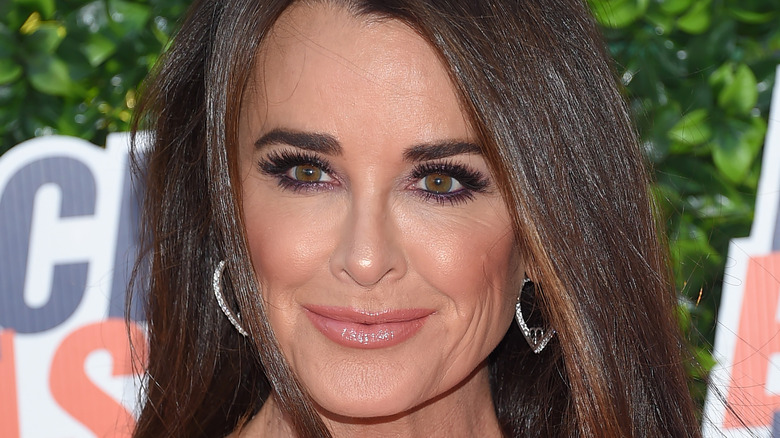 Shutterstock
Bravo's "Real Housewives of Beverly Hills" has had some serious lady brawls throughout its decade-long tenure. Now with 11 seasons under its belt, the reality show is known for bringing all kinds of drama and entertaining storylines for Bravoholics to follow. However, while the show is great for getting socialites together and having them stir the pot with one another, we started to wonder which fight from throughout the show's seasons is possibly the biggest in the series. With so many head-strong women who have appeared on the show, "Real Housewives of Beverly Hills" has had a lot of crazy scenarios between cast members. Especially some sister feuds between the Richards sisters, Kyle and Kim, and that whole Denise Richards and Brandi Glanville did-they-or-did-they-not sleep together debate. 
But apparently, one feud stands out from all the rest. Want to know what is considered the biggest blowout fight that has happened on Bravo's hit series? We've got all the gossip below for you to check out. Keep reading to find out which incident goes down in history as the most head-turning and catty. We'll drop a hint — it happened on the very first season.
The Dinner Party From Hell earned its title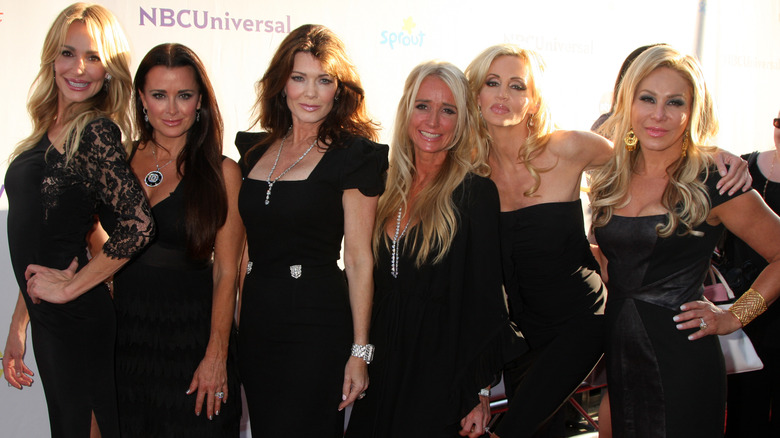 Shutterstock
"Real Housewives of Beverly Hills" has had some major catfights go down during its 15 seasons. However, despite having so many can't-take-your-eyes-away-from fights, there's one that is going down in history as the biggest and craziest of them all. And no, neither Denise Richards nor Brandi Glanville were involved. 
The most outrageous fight in Beverly Hills dates all the way back to 2010 on Season 1 episode 9. Per Life & Style Magazine, the "The Dinner Party From Hell" episode goes down as the wildest fight that has ever happened on "Real Housewives of Beverly Hills". As fans will recall, the episode is centered around a dinner party thrown by Camille Meyer, who at the time was about to find out her husband, Kelsey Grammer, was leaving her. Camille had invited the cast over and a few others to her luxurious Beverly Hills mansion for what should have been a nice and relaxed dinner. 
Instead, Camille's friend, a psychic, got a little too real with Kyle Richards. Kyle's friend Faye Resnick, who was brought along as backup, wasn't having any of it. It wasn't long before everyone at the table was shouting, with Kyle's sister Kim Richards screaming at other cast member Taylor Armstrong, seemingly unprovoked. The restaurant tycoon Lisa Vanderpump tried her best to keep things calm but ultimately failed big time. In short, it was perfect reality TV, so this dinner party takes the crown.