What Michael Cohen Thinks Jared Kushner Did To Donald Trump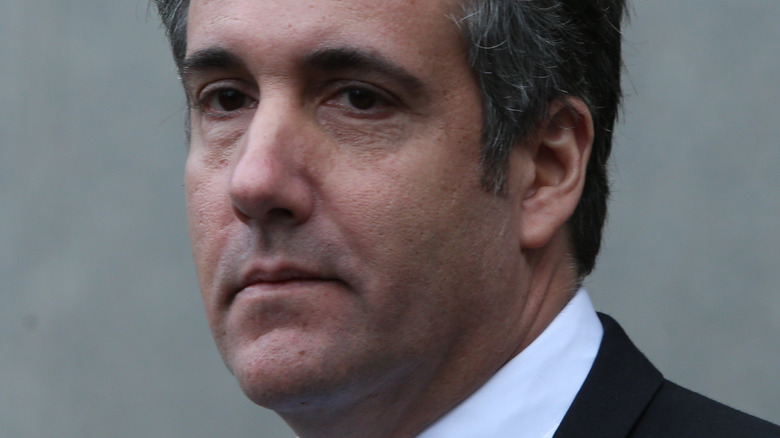 Shutterstock
Just when it looked like the year couldn't get any worse for Donald Trump (he's been banned from Facebook and Twitter, and he underwent a second impeachment trial), it just did. As the investigation into the business practices of the Trump Organization continues, Trump's former lawyer, Michael Cohen, has taken the opportunity to come out of the woodwork and offer his two cents on the situation.
Things turned sour between Trump and Cohen in 2017 when Cohen pled guilty to federal charges including bank fraud and lying to Congress after an investigation into Trump's business dealings with Russia. However, because Cohen cooperated with prosecutors and publicly turned on Trump, his sentence was relatively light. He is currently under house arrest but has reportedly continued to aid investigators with their case against Trump, per Insider.
Now that Trump is once again in the hot seat, Cohen has leaped at the chance to share criticism and insights regarding his former client/best frenemy. As things continue to spiral for Trump, Cohen's thoughts on Trump's supposedly deteriorating relationship with his beloved son-in-law, Jared Kushner, are raising some eyebrows. Here's what we know.
Michael Cohen doesn't trust Jared Kushner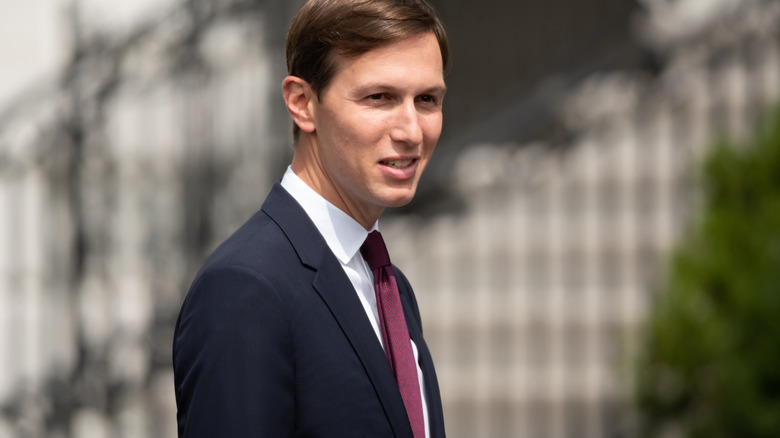 Shutterstock
In a July 21 tweet, Donald Trump's former attorney Michael Cohen hypothesized that Trump's son-in-law and former advisor, Jared Kushner, had finally turned on his father-in-law. "Interesting how @jaredkushner (#SecretaryOfEverything) name appears to be absent from all the controversy, indictments and arrests," Cohen tweeted. "Is he next to fall or a cooperating witness? Knowing what a snake he is, I bet the latter!"
The harsh criticism of Kushner isn't all that surprising when Cohen's acrimonious relationship with the Trump family is taken into account. However, while Cohen might feel like he knows the Trumps — and by extension, Kushner — intimately, it is worth noting that as of the time of this writing, Cohen has yet to offer any evidence to back up his claims, per Insider.
It would be big news if Kushner turned on Trump and began working with federal prosecutors, though, because of how famously close he is with his father-in-law. Upon taking office, Trump admired Kushner so much that he made him an advisor and tasked him with the job of settling the Israeli-Palestinian conflict, per CNN. (Despite Trump's unflinching belief in Kushner's diplomatic abilities, there continues to be a conflict between the two nations.) Neither Kushner nor Trump have addressed Cohen's tweet. Kushner is likely ignoring the accusation for legal reasons. As for Trump, well, he still isn't allowed to use Twitter.