The Real Reason Donald Trump Was Banned From Facebook For Two Years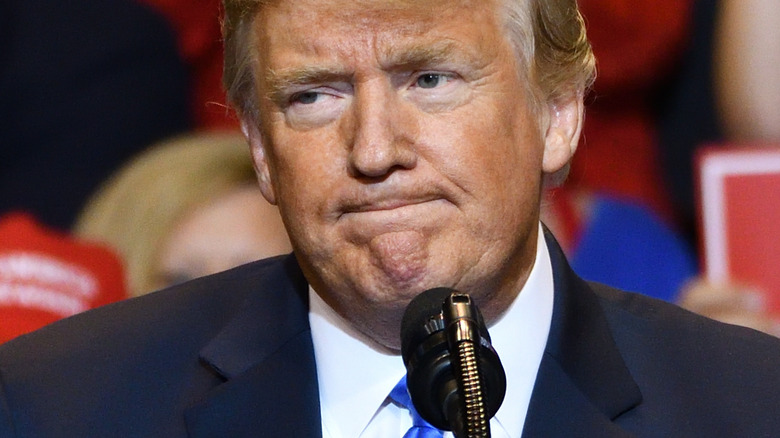 Shutterstock
Former President Donald Trump doesn't have the best history with the Internet — Facebook suspended him after the January 6 Capitol riots. Facebook CEO Mark Zuckerberg came out swinging against Trump's "decision to use his platform to condone rather than condemn the actions of his supporters at the Capitol building" in a January 7 statement.
Then, on May 5, Facebook's Oversight Board upheld the ban on the former president. When the ban was originally put into place in January, founder and CEO Mark Zuckerberg stood behind the company's move. He wrote, "We believe the risks of allowing the President to continue to use our service during this period are simply too great. Therefore, we are extending the block we have placed on his Facebook and Instagram accounts indefinitely and for at least the next two weeks until the peaceful transition of power is complete."
Trump wouldn't leave the internet that easily, though. In early May, he launched a blog, "From the Desk of Donald J. Trump," as another way to communicate with his supporters. Fox News billed it as a "communications platform," but it seemed to serve as a launchpad for a new social media platform he had in the works. The blog has since been shut down after being live for less than a month. Even without his blog, though, Trump's Facebook and Instagram accounts could be reinstated in January 2023. Keep reading for more details.
Donald Trump might return to social media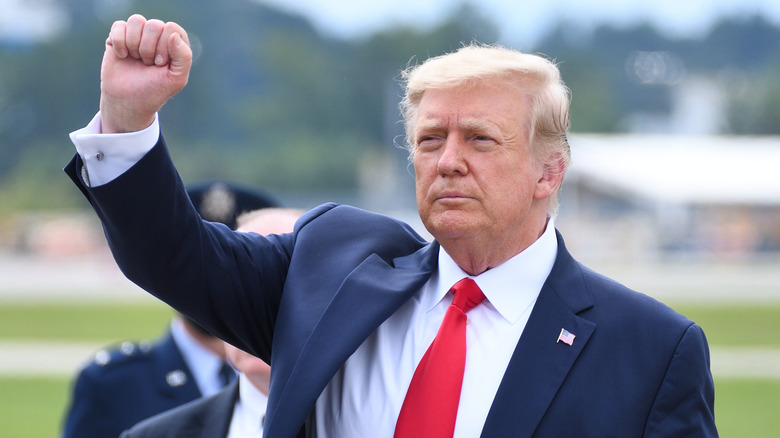 Shutterstock
On June 4, Facebook said it might reinstate former president Donald Trump's Facebook and Instagram accounts in January 2023, CNBC reported. When the time comes, the social media platform will decide whether or not to allow Trump to rejoin Facebook and Instagram.
"We will evaluate external factors, including instances of violence, restrictions on peaceful assembly, and other markers of civil unrest," Facebook shared in a blog post. "If we determine that there is still a serious risk to public safety, we will extend the restriction for a set period of time and continue to re-evaluate until that risk has receded."
Trump has to tread lightly if he is permitted to return to social media. He will reportedly face consequences if he violates Facebook's "content moderation rules." The suspension will stop him from using Facebook and Instagram to engage with his followers until the 2022 midterm elections have passed. As for Twitter, Trump remains permanently banned.