What Happened At Prince George's Birthday Party?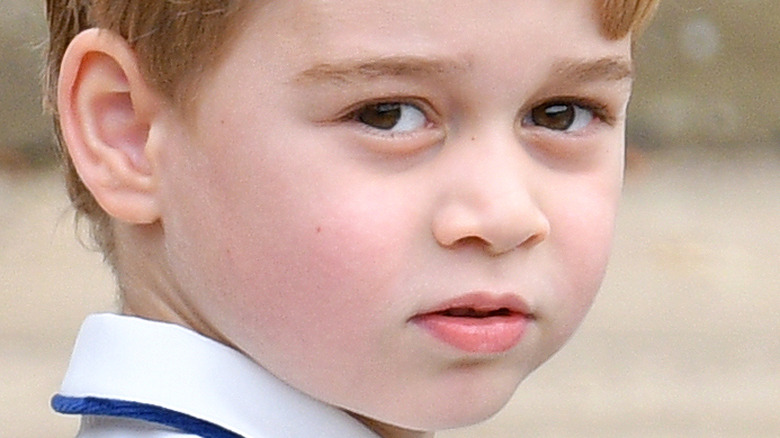 Pool/max Mumby/Getty Images
Prince George celebrated his eighth birthday on July 22, 2021. In honor of his big day, the Duke and Duchess of Cambridge shared a new photo of their eldest son, as is tradition, on social media. The Instagram post featured a smiling George wearing a blue and orange striped shirt and a pair of dark blue shorts. His mother snapped the pic, and credited herself with such in the caption of the photo, which was uploaded one day before George's actual birthday.
A source told Us Weekly that George has a "wonderful" time celebrating his special day with his family, including his mom and dad, and his two younger siblings. George's birthday had a bit of a theme, with his parents presenting him with a football cake (here in the U.S., it would be called a soccer cake). Of course, the world found out just how big of a soccer fan George is when he attended a Euro 2020 game with his parents back in June, according to People magazine. The threesome seemed to have the best time, and George was seen cheering for Team England as they defeated Germany 2-0.
Aside from his super cool cake, George "received lots of lovely presents — a nature explorer set and a cool watch!" Us Weekly's source explained. The young prince also had a bit of a surprise guest who popped in to say hello — and he received one very special gift. Keep reading to find out more.
Prince George received a virtual visit from his great-grandmother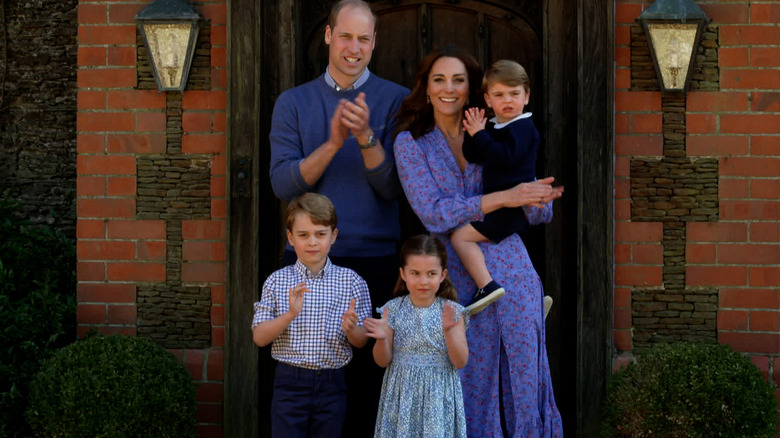 Comic Relief/Getty Images
Prince George ended up receiving another special surprise on his birthday — a virtual visit from his great-grandmother, the queen! According to Us Weekly, Queen Elizabeth popped in to say hello to her great-grandson by way of a Zoom call. "The queen Zoomed Prince George to wish him a happy birthday. She sent him a lovely gift as a surprise," a source told the outlet. While it's unclear what George may have received from the queen, he was undoubtedly very happy to get to talk to her. "[He] loves his great-grandmother so much," Us Weekly's source said.
It sounds like the Cambridge family kept things low-key for George's birthday, likely due to the ongoing coronavirus pandemic, but Prince William and Kate Middleton made things as special as they could, given the circumstances. Us Weekly's source said that George even received handmade birthday cards from his siblings, Princess Charlotte and Prince Louis! 
It's clear that George received many well-wishes from near and far on his eighth birthday. In fact, William and Kate took to Twitter on July 22 to thank fans for their messages. "Thank you for all your lovely messages on Prince George's eighth birthday," the message wrote.