Will William And Kate Refuse To Release A Birthday Photo Of Prince George?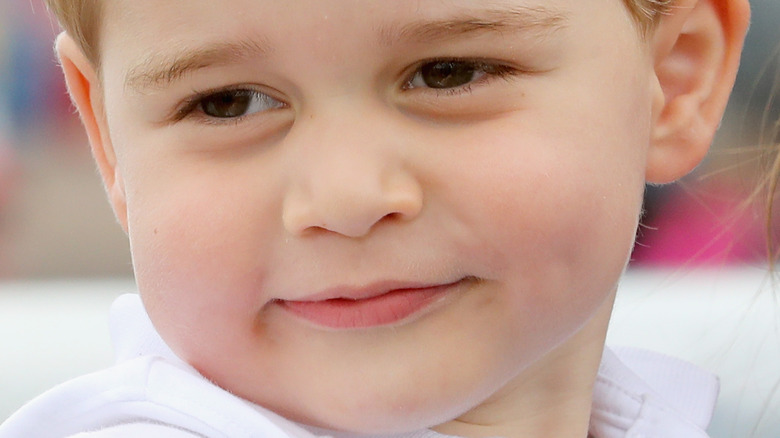 Chris Jackson/Getty Images
It feels like just yesterday Prince William and Kate Middleton introduced their eldest son, and heir to the throne, Prince George to the world on the steps of St. Mary's Hospital in London back in 2013. And since then, the fans of the royal family have watched the baby boy turn into the rambunctious kid he is today thanks to his yearly portraits released by the palace in honor of his birthday, July 22.
However, it seems like the proud parents might break tradition ahead of George's 8th birthday after facing criticism from online trolls over the future king's "mature look" at the 2020 European Championships at Wembley on July 11.
"Some were critical about him wearing a shirt and tie like his dad which I thought was very harsh," Royal expert Robert Jobson said on Australia's "Sunrise," per Yahoo! News. With people upset that he didn't wear an England jersey to the match, the expert predicts, "they are going to try and keep him out of the limelight a little bit." Keep scrolling for more details.
William and Kate don't want people 'mocking' Prince George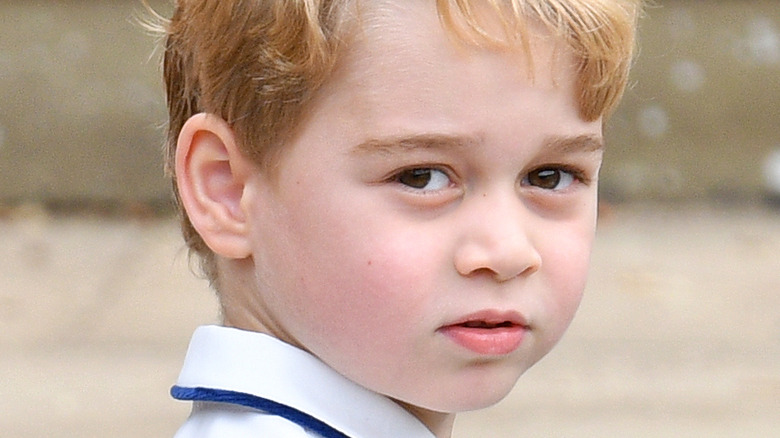 Pool/max Mumby/Getty Images
Following the backlash thrown at Prince George for his dapper appearance at the 2020 European Championships, parents Prince William and Kate Middleton are reportedly skeptical about sharing their annual portraits of their growing boy.
"There are rumors that we might not see the photograph [of Prince George] when he's eight, because they've been so upset by the rudeness of people mocking a little boy aged seven," royal correspondent Roya Nikkah said on True Royalty TV's "Royal Beat," per Daily Mail.
However, Nikkah hopes "they can overcome that" as George's presence at the July 11 game marked a turning point for him as a royal family member. "This is an official duty for Prince George at the age of seven," Nikkah said. "It's lovely and happy and there's a lot of emotion."
Adding that it's important to get the future king "used to big crowds and knowing that he is being watched by millions of people," she said attending the game was "quite a clever way" of introducing him to his duties. We hope we can see George's grin in honor of his special day.