What Britney Spears' Boyfriend Sam Asghari Does For A Living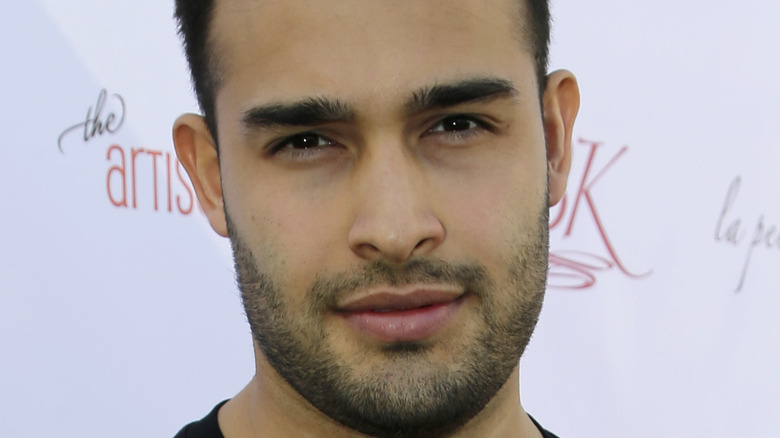 Maury Phillips/Getty Images
With the #FreeBritney movement gaining more and more traction, Britney Spears — and those closest to her — have been in the headlines more than ever. The details of Spears' conservatorship have proven to be quite controversial, with the singer calling out fake supporters and slowly but surely sharing shocking details about the control she has been under for years.
Of course, not everyone in Spears' life is a fake supporter, and the "Toxic" singer's boyfriend, Sam Asghari, has been by her side for years now. According to Page Six, Asghari first met Spears on the set of her 2016 music video for "Slumber Party," and the two hit it off from there. "She said, 'Hi, I'm Britney,' and I said, 'I'm sorry. What's your name again?'" Asghari recalled to Men's Health about their first meeting on set. "I tried to be funny. I don't think anybody got it."
Apparently something went right during their first meeting, because the duo started dating shortly after and have been going strong ever since. With Spears' conservatorship drama in the spotlight, Asghari has also aired his support for his girlfriend, making it clear that he wants her freedom just as much as all of her fans. With Asghari playing such a big role in the beloved pop singer's life, fans are naturally curious about details of his life. So, what does Asghari do for a living? Keep reading to find out!
Sam Asghari is a personal trainer and has dabbled in modeling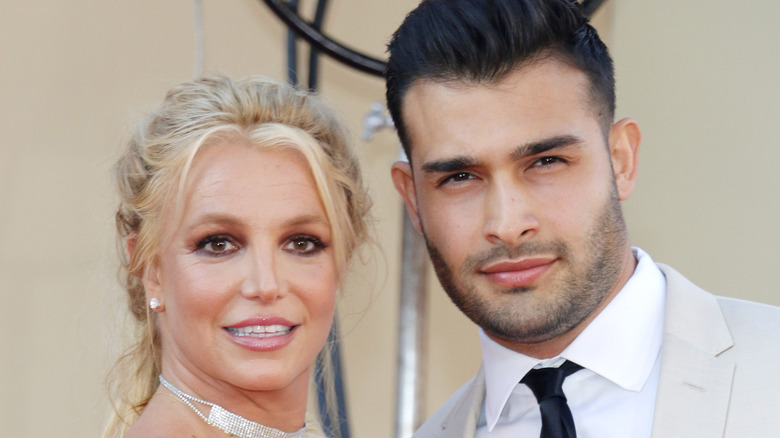 Shutterstock
When you're dating one of the world's biggest pop stars, people are going to wonder details about your life as well — and Britney Spears' boyfriend, Sam Asghari, is no exception!
Luckily for us, Asghari is pretty open about his life and, more specifically, what he does for a living. According to Harper's Bazaar, Asghari works as a personal trainer and even runs his own business, Asghari Fitness. He often posts about Asghari Fitness on Instagram, boasting both personalized fitness training as well as nutrition planning. 
While Asghari is busy running a successful fitness business, he has also dabbled in another field: modeling! During an interview with Men's Health, Asghari explained that his sister actually got him into modeling. "My sister said, 'I will take you to this audition, just come with me,'" he recalled of his early modeling days. That first audition landed him a runway show in Palm Springs, and from there, he landed more gigs, including a 2016 Super Bowl ad for Toyota Prius and a role in Fifth Harmony's "Work From Home" music video. Asghari's modeling path also led him to land a role in Spears' "Slumber Party" music video, and the rest is history!