Thomas Markle Is Asking Queen Elizabeth To Do This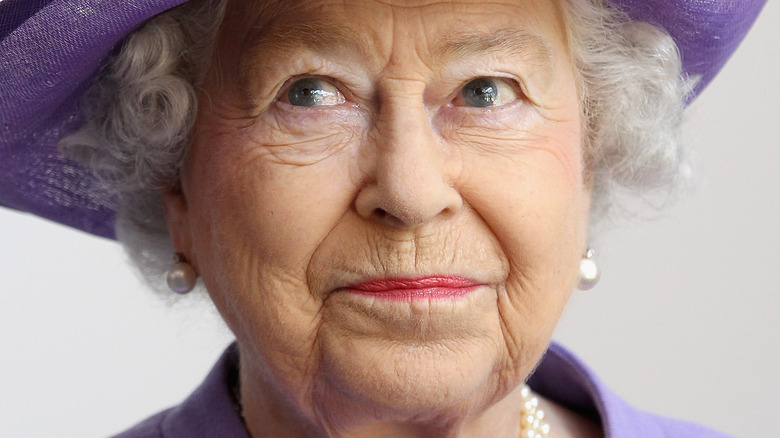 Chris Jackson/Getty Images
Meghan Markle's father, Thomas Markle, has been giving interviews about his daughter and her family for years. The two had a falling out after Thomas lied to his daughter about having a relationship with the press, and Meghan hasn't spoken to him since — and this was before she married Prince Harry, according to Harper's Bazaar. However, rather than discontinuing his contact with the media, Thomas has actually given more interviews, and has said that he will continue to do so until his daughter speaks to him, according to the Guardian. Despite staying true to his word, Thomas hasn't heard from Meghan at all.
In July 2021, Thomas did another interview, this time with Fox News. During the sit-down, Thomas said that he plans to file a petition within the California court system, in hopes that he will be granted permission to see his grandchildren, Archie and Lilibet Diana, both of whom he's never met. In that same interview, Thomas made a very specific request from no one other than Queen Elizabeth. Keep reading to find out what Thomas is asking the queen to do.
Thomas Markle made a plea to Queen Elizabeth about his granddaughter, Lilibet Diana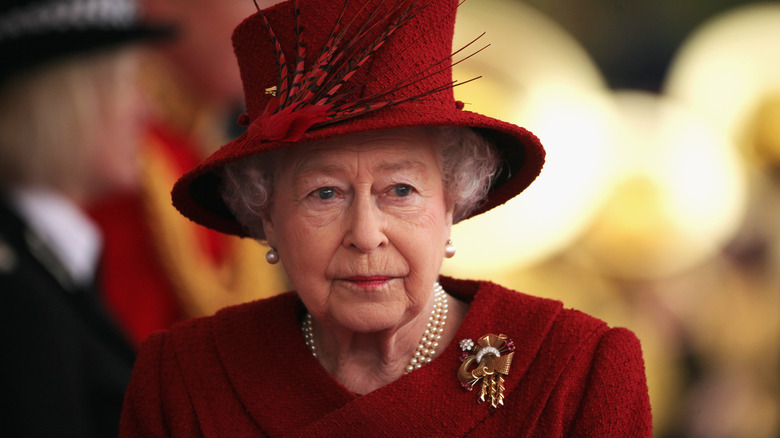 Dan Kitwood/Getty Images
Thomas Markle made a plea to Queen Elizabeth during his interview with Fox News. "I'd like to take this opportunity to ask her majesty the queen, the British family, the royal family, to allow Lili to receive her baptism and first christening at the queen's church. You shouldn't be punishing [Lili] for Meghan and Harry's bad behavior. Archie and Lili are small children, they are not politics, they're not pawns. They aren't part of the game. They're also royals and entitled to the same rights as any other royals. So, I'm hoping the queen...will stop and think about this. You don't punish the children for the mistakes or the bad behavior of their parents," he said.
His request comes on the heels of numerous reports that Prince Harry and Meghan Markle are hoping to baptize their daughter at St. George's Chapel, just like her big brother Archie was. According to the Daily Mail, Harry told "several people" that his hope is that Lili will be christened at Windsor. A source explained that Harry and Meghan "are happy to wait until circumstances allow." Many seem to think that the christening will happen in September when Harry is slated to return to the UK for an event honoring his late mother, according to the Daily Mail. If this were to happen, and Meghan and the couple's two children make the trip, Lili will be about 3-months-old; Archie was 2-months-old when he was christened back in July 2019.