The Real Reason Kevin Hart Declined An Offer To Travel In Space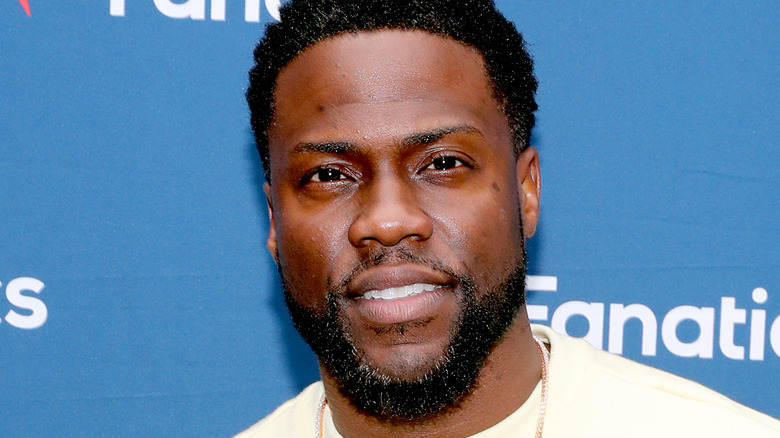 Tasos Katopodis/Getty Images
For those interested in all things extraterrestrial (or you're generally tired of existing on Earth), a trip to space sounds like a dream. Amazon founder Jeff Bezos turned his dream into reality when he completed a historic flight to outer space alongside his brother Mark on July 20. Joining the Bezos brothers is the record-breaking duo of the oldest and youngest person to ever fly into space: Wally Funk, an 82-year-old man, and 18-year-old Oliver Daemen. The voyage to the edge of space was the first human space flight for Blue Origin, Bezos' aerospace manufacturing and space flight company established in 2000 (via People).
According to Bezos, the space flight forged several bonding moments between himself and his younger brother. "We had a couple of those moments," the Amazon founder said during their interview with "CBS This Morning" shortly after landing on Tuesday. "We had about, I don't know, 25 minutes on the ground, with the crew capsules sealed. So it's just the four of us in there, and my brother and I, we picked seats so that we could see each other from our seats ... We had some really good, quality time there."
Suborbital flights seem to be growing popular among the rich and wealthy, but there's one celeb who isn't sold on the idea of galactic travel just yet: Kevin Hart. Here's why the comedian declined an offer to travel to outer space.
Kevin Hart has concerns about the risks of space travel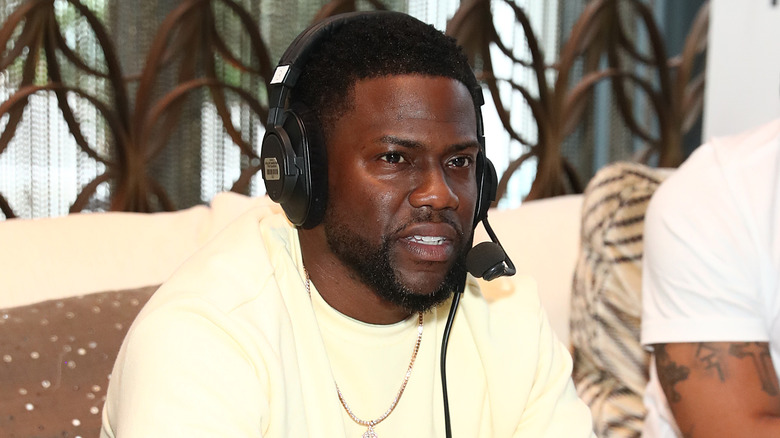 Cindy Ord/Getty Images
It's not every day that someone has the opportunity to travel into space — let alone receiving an offer to do so. Despite being afforded the once-in-a-lifetime chance to visit the cosmos, Kevin Hart says he is not yet convinced on space travel. "I was offered a seat on a shuttle to space, and the offer came with wanting to document a celebrity's experience," he told his co-hosts during an episode of the comedian's "Straight From The Hart" podcast. "They said they wanted to document my experience from start to finish and have me complete it. It was like 30, 45 days of spending time with a team, and then you're looking at a 60- to 90-minute trip."
The "Fatherhood" star didn't disclose how much money he was offered for the opportunity, insisting that those details aren't "important." However, he did present a logical reason as to why he turned down the trip. Hart explained that he still has concerns associated with the risks of space travel. He continued, "I said, 'I would love to know the record of space shuttles that made it versus the ones that didn't. What's the record of success versus non-success?' And that's my reason. That number is too close. It's not a crazy upside down number one way or the other. It's too f****n' close, and that's that for me."
Despite his weariness about safety, Hart isn't ruling out space travel later in his life once he's older and his children are a certain age. He added, "At this point, when you've got these little ones — nah, I can't f— around with space at this point." Fair enough, don't you think?