The Truth About Lance Bass And Britney Spears' Relationship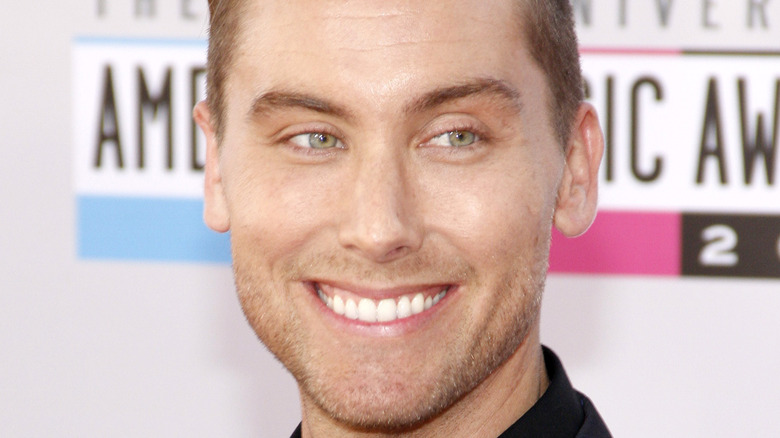 Shutterstock
Britney Spears' controversial ongoing conservatorship battle has shocked fans everywhere, with criticism of the situation ramping up after the singer testified during a June virtual court appearance that her father, Jamie, should be removed as her conservator. She made many disturbing claims, including that is she is not allowed to remove the IUD, despite wanting to have more children, according to The New York Times.
Of course, many celebs have spoken out about the controversy, including some of her old pals. One of those former friends is Lance Bass, who made a July appearance on Heather Dubrow's podcast "Heather Dubrow's World" to discuss where their relationship stands today. "I haven't spoken to her for years. We've been kept away from each other for quite a while," Bass said. "I don't know exactly what she needs but I do know that she, to me — [from] what I see — is sane enough to pick her own people." He added, "I believe that she needs to be away from the dad. She needs to pick her own people running this conservatorship, if she even needs one, especially when choosing her lawyer."
So why does Bass feel qualified to address Spears' plight publicly? Well, as it turns out, they were once really close — keep reading for more details about their sweet history.
Lance Bass has fond memories of Britney Spears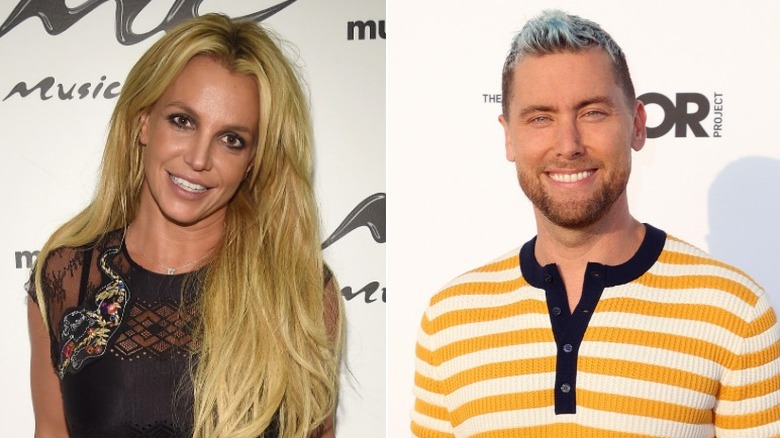 Kevin Mazur, Kevin Winter/Getty Images
Lance Bass has known Britney Spears for decades and got to spend time with her personally during her romance with Justin Timberlake. As many already know, Bass was in NSYNC with Timberlake from 1995 to 2002, which overlapped with the Spears relationship, which ran from 1999 to 2002. "At the time, she struck me as an adorable little teenage girl at a perennial slumber party – staying up late and having a lot of fun," Bass wrote of Spears in his 2007 memoir.
Bass also shared his theory for the romance not working out, writing, "Justin already had a great love in his life – his career. He wanted to be a star, and no girl, no matter how great, was going to be able to distract him from that for more than a night or two between trips to the center of the spotlight." Ouch.
The singer continued his friendship with Spears after the breakup, and he even attended her 2004 wedding to Jason Alexander, which she later annulled. Bass revealed during a 2019 appearance on "Watch What Happens Live" that Spears was upset at her spur decision to marry Alexander in Las Vegas, explaining, "I took her to her room, and we were sitting on her bed and she wouldn't stop crying, so I was like, 'I'm gay!'" He added, "It made her stop crying." The Louisiana native noted how the star was supportive of his reveal, and it's clear these two care about each other deeply.