The Truth About Jim Carrey And Lauren Holly's Marriage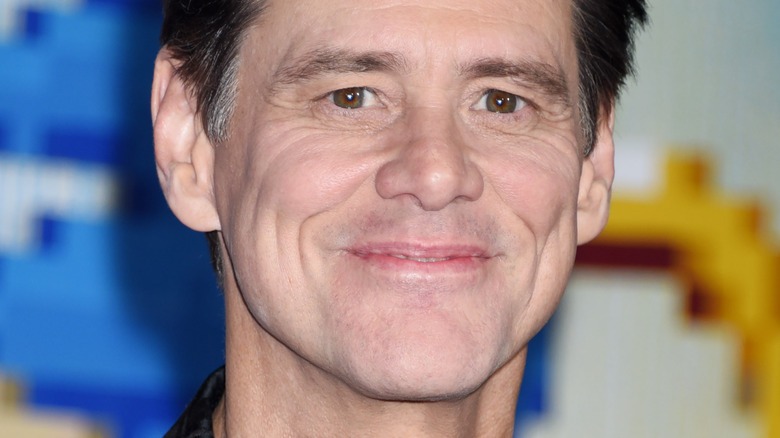 Shutterstock
Comedic genius Jim Carrey has had his fair share of high-profile romances. He met his first wife Melissa Carrey (née Womer) in the 1980s when they both struggled financially. The Spokesman-Review reported in 1995 that Melissa "held two jobs," while Jim made "$25 a night doing stand up," during the beginning of their marriage.
Although Melissa and Jim vowed to never fall into "the pitfalls of Hollywood marriages," per The Spokesman-Review, their marriage ended up in a nasty and public divorce. Melissa accused Jim of abandoning her after their sixth anniversary and insinuated that the actor was blinded by the money and fame. Jim, though, was not affected by Melissa's claims and went on to be one of the finest actors of our generation.
After Jim divorced Melissa, he was in a very public relationship with his "Dumb and Dumber" co-star Lauren Holly, whom he married in 1996. But their relationship wasn't without controversy. Keep scrolling to find out why people were so intrigued by their marriage.
Jim Carrey had a short-lived marriage with Lauren Holly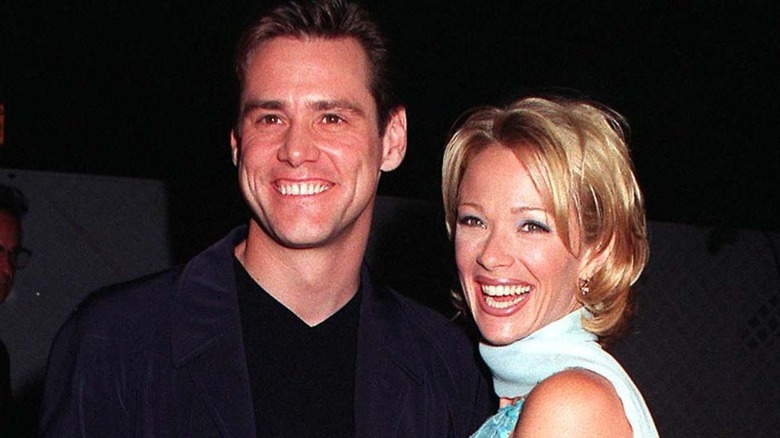 Shutterstock
By the time Jim Carrey's divorce from his first wife was finalized, he was already in a relationship with Lauren Holly, his co-star in "Dumb and Dumber." Carrey's first wife, Melissa Carrey, had accused Holly of being the third party in their relationship, telling The Spokesman-Review in 1995 that she believed Holly "may have been involved a lot sooner than they are letting on."
But Holly denied Melissa's accusations, claiming that Carrey was single when they met in 1995. "They kept calling me a homewrecker," Holly told Rolling Stone that same year, adding, "I feel for Melissa, but they were completely apart when Jim and I met." The outlet also noted that Carrey and Melissa's date of separation was in 1993 — months before Holly worked with Carrey on "Dumb and Dumber." However, Carrey and Holly's marriage only lasted for a year. "When we got divorced, I had a really hard time," Holly said on "George Stroumboulopoulos Tonight" in 2013. "Because no one ever really had the story right or anything... I was going through a heartbreak."
Though Carrey broke Holly's heart, she has no ill feelings towards her ex, calling him "a genius" for his impersonation of Joe Biden on "Saturday Night Live" in a December 2020 conversation with ET Canada.