The Movie You Forgot Meghan Markle Was In With Robert Pattinson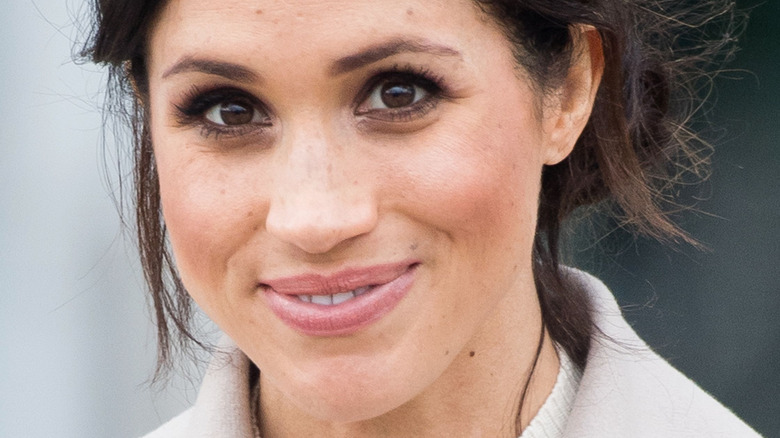 Shutterstock
When you hear the name Meghan Markle, a few things may come to mind. You may think of her husband, Prince Harry. It's natural to also think of the royal family, which Harry and Meghan very famously stepped back from in early 2020. Plenty of drama has ensued since then, so it's safe to say that both Meghan and Harry have never been more famous. Before all the royal drama, however, Meghan was enjoying a successful career in Hollywood. Many fans remember her as Rachel Zane on "Suits," though the former actor has quite a few roles under her belt, according to her IMDb page. 
Meanwhile, the name Robert Pattinson may ring a few bells, too. Most people still associate the actor with Edward Cullen of the "Twilight" franchise, or perhaps as Cedric Diggory in "Harry Potter and the Goblet of Fire." Pattinson has gone on to star in some pretty impressive roles over the years, and is very much still thriving as an actor.
Now, you may be wondering one important question: What in the world do Meghan Markle and Robert Pattinson have to do with one another? As it turns out, their paths have crossed once before, and we have one film in particular to thank. Keep reading to learn more about the movie that Meghan and Pattinson were in together!
Meghan Markle had a small role in 'Remember Me,' which starred Robert Pattinson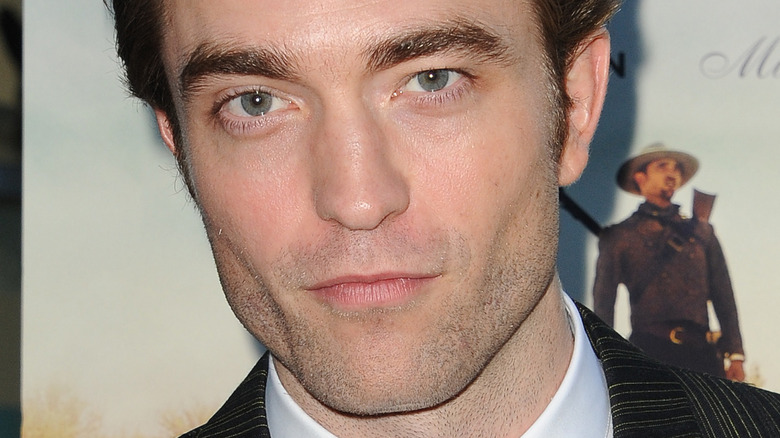 Shutterstock
If you think back to 2010, then you may remember a movie called "Remember Me." Robert Pattinson starred in the drama, and it was his first film to drop after the craze around "Twilight" had already begun. As it turns out, Pattinson wasn't the only familiar face in the film — Meghan Markle had a small role in it, too!
According to E! Online, Meghan had a small role as a bartender in "Remember Me." Though her scene was brief and the role small, Meghan did interact with Pattinson's character, and apparently she had nothing but positive memories about working with Pattinson. "Oh, he's such a sweetheart. I filmed some scenes in New York with him for a small part," Meghan explained during an interview with Her World in 2013. "He's a really lovely guy and a really great example to be able to watch someone who is young, who's stardom has really taken over his [life] in such a huge way, and yet he's still gracious, humble and cool. I think that is really endearing."
It seems that Meghan also left an impression on Pattinson, too. In 2017, right after Meghan got engaged to Prince Harry, Pattinson had nothing but good things to say about his former co-star, via E! News: "She seems great. I worked with her as well... she's in 'Remember Me.' It's my claim to fame!"