If Thomas Markle Takes Meghan Markle To Court, He Will Likely Lose. Here's Why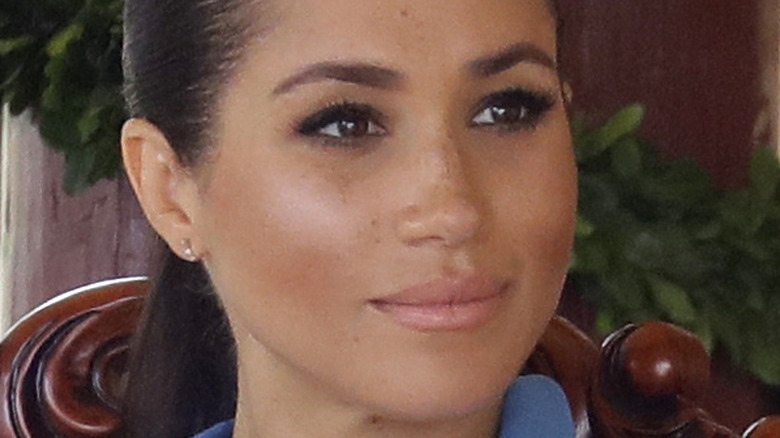 Pool/Getty Images
Thomas Markle revealed that he is planning to file a petition within the California court system because he wants to see his grandchildren, Archie and Lilibet Diana. The news came by way of an interview with Fox News in which Thomas said that he's ready to take his daughter, Meghan Markle, to court. "I will be petitioning the California courts for the right to see my grandchildren in the very near future," he told the outlet.
Thomas and Meghan haven't spoken since 2018. In her interview with Oprah Winfrey earlier this year, Meghan said that she cut her father out of her life for the safety of her family after he lied to her about his relationship with the press, according to CBS News. Since that time, Thomas has continued giving interviews and speaking out about his daughter, hoping that she will respond to him. So far, however, that hasn't happened. If anything, it has pushed Meghan further away, as evidenced by the fact that Thomas has never even met his grandchildren — and he desperately seems to wants to.
So, if Thomas does file a petition in hopes of seeing his grandchildren, will he win? Keep reading to find out.
Thomas Markle doesn't really have a case to fight for visitation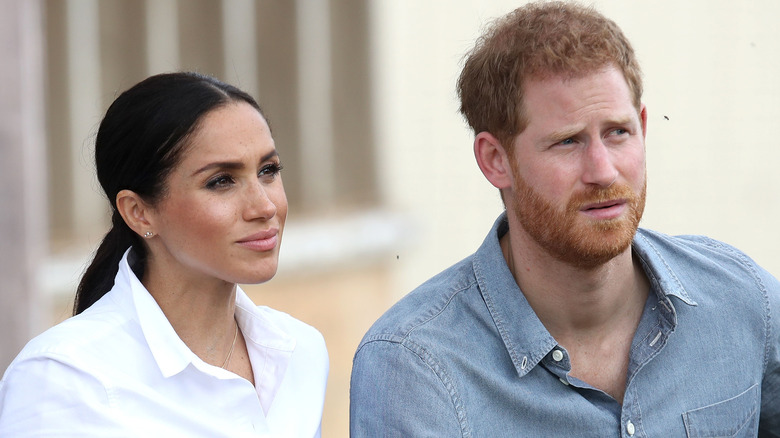 Chris Jackson/Getty Images
Divorce attorney to the stars Mark Gross chatted with Us Weekly about the likelihood of Thomas Markle actually winning a court case against Meghan Markle and being granted the rights to see his grandchildren. Gross told the outlet that Thomas' case is "weak," particularly because he doesn't have a relationship with his grandchildren. Basically, the judge in the case would have to see that the children would benefit greatly from having their grandfather in their lives — it "has to be in the best interest of the children," Gross explained. "With no relationship established between Mr. Markle and his grandchildren, there is no path that any court would give him for visitation," Gross added.
Moreover, Thomas' continuous interviews could be doing way more harm than good. "Given Mr. Markle going on television and giving interviews with his intentions of seeking visitation, well that certainly isn't in the best interest of the children either. Any judge is going to look at that and have cause for concern. If he were my client, I would advise him to not give any interviews, period. It's only self-serving," Gross told Us Weekly. No word on when Thomas plans on moving ahead with the petition.