The Truth About Rosie O'Donnell And Elisabeth Hasselbeck's Relationship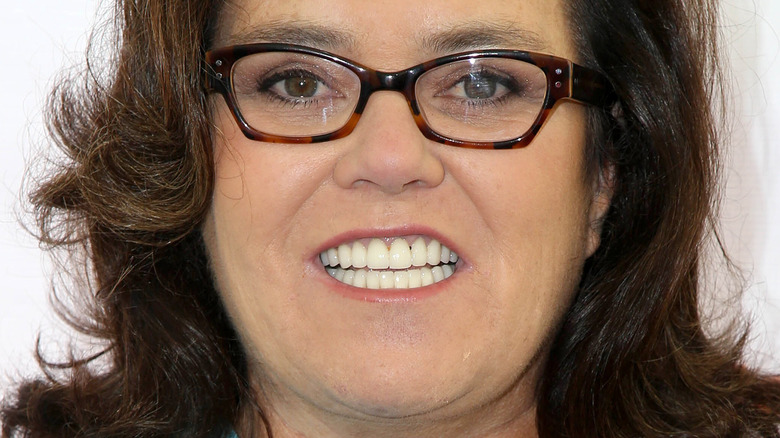 Shutterstock
We may receive a commission on purchases made from links.
Rosie O'Donnell and Elisabeth Hasselbeck come from very different backgrounds, but "The View" brought them together. O'Donnell got her start in acting and comedy before sitting on the sometimes controversial ABC panel. Fans know her best for her quick-wit and honest social media presence and, of course, for her self-titled talk show where we learned to appreciate Koosh balls. If you watched, then you know what we are talking about.
In turn, Elisabeth Hasselbeck is a reality television star turned talk show personality. Some might have forgotten that Hasselbeck was a contestant on "Survivor," and that's where she gained a lot of attention. "Elisabeth Filarski is a recent graduate from Boston College living in Newton, Massachusetts," her bio on the website read from when she was a contestant. "She is a footwear designer and spends her free time creating greeting cards and personalized planners, running and hanging out with her friends and family." According to Good Housekeeping, she met her husband, football player Tim Hasselbeck, when they were both athletes at Boston College, and they share three children. Though the conservative host is not in our living rooms on a daily basis anymore, she still churns out plenty of content, including a book titled "Point of View: A Fresh Look at Work, Faith, and Freedom."
So, what happened when O'Donnell met Hasselbeck? Straight fireworks, of course. Keep scrolling to find out more about their relationship.
Rosie O'Donnell and Elisabeth Hasselbeck's fought over politics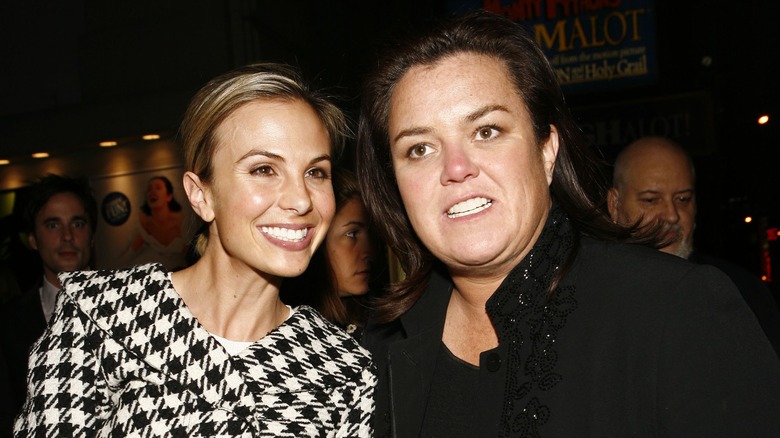 Amy Sussman/Getty Images
Rosie O'Donnell and Elisabeth Hasselbeck have had a contentious relationship, to the least. The two ladies starred on "The View" together, and during their time on-air, they had a few tiffs, including the explosive blowout that made headlines in 2007 when they feuded over Al-Qaeda. "[GOP congressmen] stick by [President Bush] for not demanding a pullout date for our troops [in Iraq], which is essentially saying to our enemies we don't have any team out there," Hasselbeck said. O'Donnell spun the fight and slammed Hasselbeck for wanting to attack innocent people before backing down. "You know why I don't want to do this, Joy," O'Donnell said. "Because here's how it gets spun in the media: Rosie — big, fat, lesbian, loud Rosie — attacks innocent, pure, Christian Elisabeth. And I'm not doing it."
Despite hard feelings from both parties, O'Donnell later admitted that she actually had a crush on Hasselbeck. Say what? "There was a little bit of a crush," O'Donnell said in the book "Ladies Who Punch: The Explosive Inside Story of 'The View.'" She also said that she did not want to kiss Hasselbeck, but she "wanted to support, raise, elevate her, like she was the freshman star shortstop and I was the captain of the team." O'Donnell compared Hasselbeck to Scottie Pippen and herself to Michael Jordan. 
Believe it or not, the back and forth did not stop there. Keep scrolling to find out what Hasselbeck had to say about O'Donnell's crush.
Elisabeth Hasselbeck forgave Rosie O'Donnell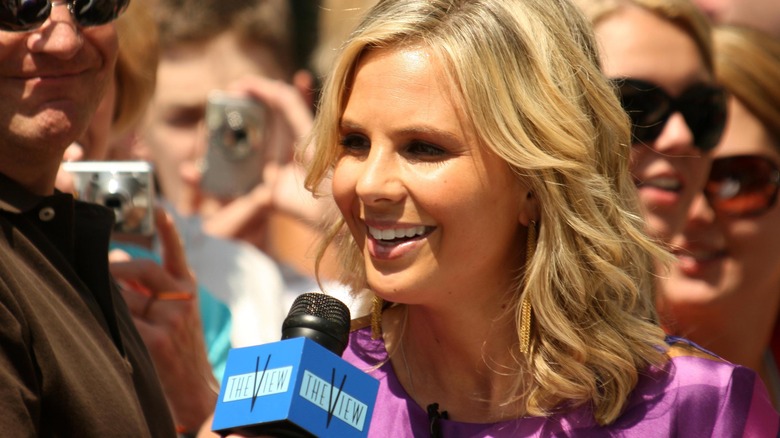 Shutterstock
In true Elisabeth Hasselbeck fashion, the outspoken star didn't hold anything back when discussing Rosie O'Donnell's alleged crush on her. "I think what she said was reckless, untrue and not only insulting, disturbing, when it comes to how she felt about somebody in the workplace," she said to a studio audience, per Variety. "If you replace what Rosie said and you take her name out, and you put in Ruben or Robert, then we would be in a situation where you would see the objectification of a woman in the workplace."
"And that's disturbing because where we may be really against that when it comes from a man to a woman, you don't get a pass because you're a lesbian objectifying a woman in the workplace, she added. "You just don't." Hasselbeck slammed O'Donnell for attaching sexuality to a sport and said that it was selfish of her to do that. But — and this is a big but — Hasselbeck shared that she forgave O'Donnell with all of the forgiveness in her "full heart" and even prayed for O'Donnell to have the peace that she deserves. Phew, what a feud! But we are glad to hear that it seems like the two are on good terms. At least until O'Donnell spills the beans in another book, anyway.