How Nancy Pelosi Really Spends Her Millions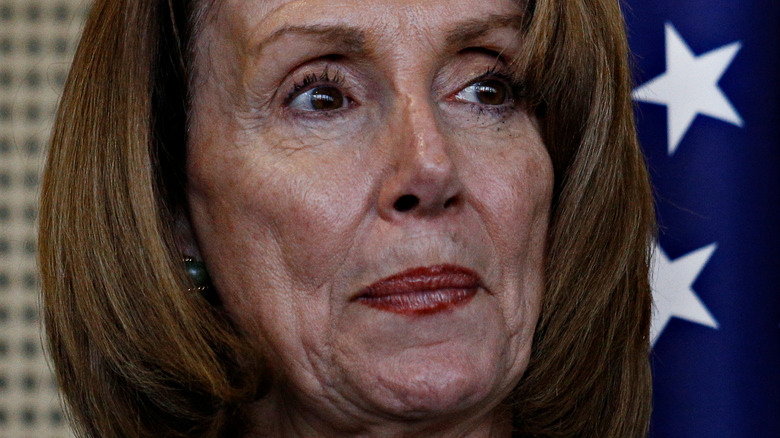 Shutterstock
To say Nancy Pelosi works hard would be an understatement. Pelosi and her husband raised their kids in San Francisco while Pelosi started working her way up the democratic ladder. After becoming a congresswoman, Pelosi quickly rose through the ranks to become her party's leader. She has served as both the minority leader and Speaker of the House. As Speaker of the House, Pelosi is currently third in line for the presidency should something happen to the president and the vice president.
While most of Pelosi's time is undoubtedly spent working, something personal about her shines through every once in a while. For example, we can say with certainty that Pelosi knows how to dress. One of her more notable and memorable moments came when she dawned a striking red coat and stylish sunglasses as she strutted out of the White House after a tense meeting with Donald Trump. Other than trendy designer glasses, what does Pelosi spend her money on? Let's find out.
Nancy Pelosi knows how to invest her money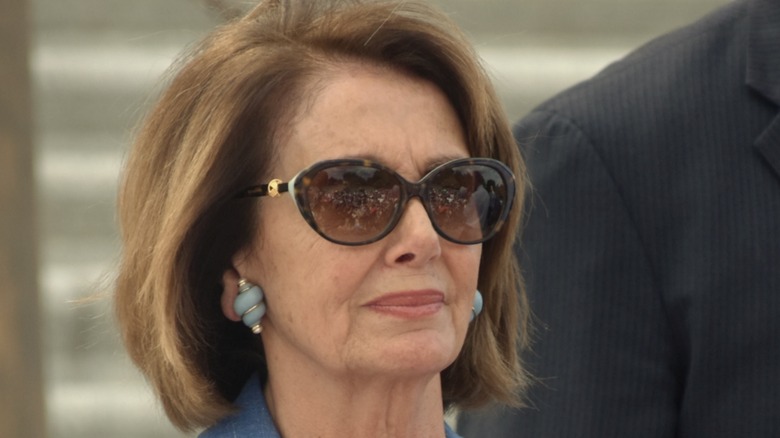 Shutterstock
It looks like all her hard work paid off because Nancy Pelosi has a reported net worth topping around $100 million, per USA Today. In addition to her $223,500 annual salary as Speaker of the House, her husband runs a successful San Francisco-based Investment Fund, which likely pulls in a hefty profit.
So, with a net worth of more than $100 million, what exactly does Pelosi spend her money on? By all accounts, the biggest expenditures in Pelosi's life are property. Pelosi and her husband own a mansion in the Pacific Heights neighborhood of San Francisco. The four-bedroom house has an estimated value of around $5 million and was bought by the Paul Pelosi Trust in 2007, per Velvet Ropes.
Additionally, Pelosi owns a 16.5-acre operational vineyard in Napa Valley. Now, as Speaker of the House, Pelosi spends most of her time in D.C., which means she's going to need somewhere to stay. So, in 1990, she purchased a Georgetown condo from a campaign donor for $650,000 and has had it updated to be the $2.16 million property it is today. The condo reportedly has views of the Potomac and top-notch security, so that Pelosi has somewhere to relax and unwind with a glass of wine from her very own vineyard.