The True Meaning Behind 'You Should Probably Leave' By Chris Stapleton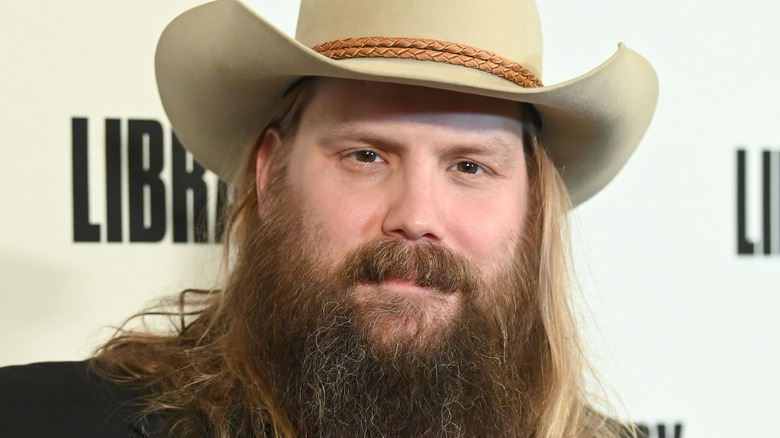 Shannon Finney/Getty Images
Country star Chris Stapleton's hit song "You Should Probably Leave" is on his latest album "Starting Over," but it's actually been a fan favorite for years. According to Wide Open Country, Stapleton first performed the song for a radio station back in 2013 before he gained mainstream popularity with his 2015 debut album "Traveller." As for how he chose which songs would end up on "Starting Over," Stapleton explained to GQ in November 2020, "To me, [this album is] a little more in the moment and maybe that's the reason for the variance [of songs]: The days and the weeks and hours even of our lives are varied."
Yet Stapleton appears to have a reason why he holds off on releasing some of his songs. He told NPR in November 2020, "As you do with songs sometimes, you write 'em and, pull it back out and you listen to it, and maybe it means something else in a different time, which is beautiful." He added, "That's what actually gives it life to me." And the song was definitely given life, charting on Billboard Hot 100 several months after its release.
As Taste of Country points out, what makes "You Should Probably Leave" different from most of Stapleton's "radio-ready country-pop" hits is that it emphasizes his "bluesy, rootsy sensibilities." And while the song repeats the simple chorus frequently, it tells a complicated story in the lyrics, which have a twist ending. Let's break down the song's true meaning.
Chris Stapleton's song is about a tempting but doomed relationship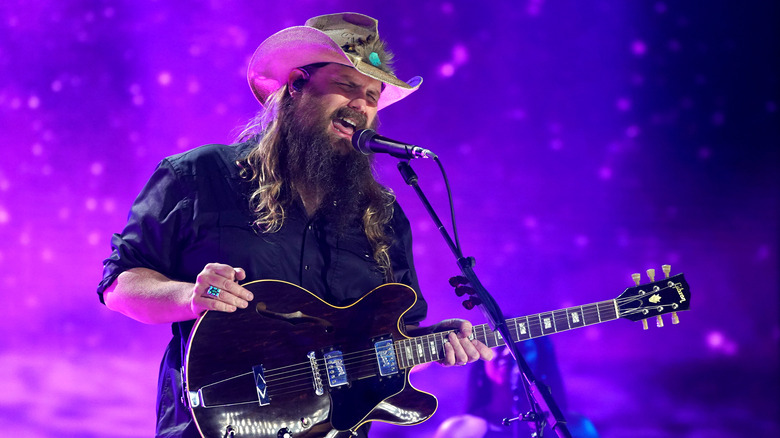 Erika Goldring/Getty Images
Chris Stapleton's song "You Should Probably Leave" is about a complicated, on-again-off-again couple who can't seem to stay away from each other, despite knowing that it won't end well. In his first verse, he mentions the familiarity of the relationship, singing (via Genius), "I recognize that look in your eyes." He then reiterates how he knows it's a bad idea when they decide to come together in the chorus, singing, "Cause I know you and you know me, And we both know where this is gonna lead. You want me to say that I want you to stay. So you should probably leave."
Yet Stapleton acknowledges the temptation of another night together, even though he wants to do the right thing. He sings, "And it's hard to resist, alright, just one kiss." He mentions that feeling again in the bridge by singing, "Like a devil on my shoulder, you keep whispering in my ear. And it's gettin' kinda hard for me to do the right thing here."
But like any good story, there's a twist at the end in a complete role reversal. It turns out in the morning after his lover stays the night, it's now Stapleton who doesn't want her to leave. He sings, "Honey, I'm so afraid you're gonna wake up and say that you should probably leave." While the song is about a doomed relationship, Stapleton seems to end it on a hopeful note.