Inside Mick Jagger's Life Today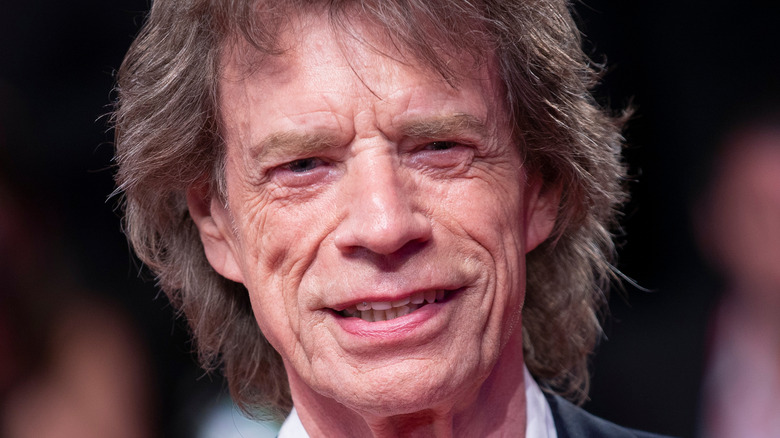 Shutterstock
As hard as it is to believe, the Rolling Stones have been entertaining us for more than six decades, and the band's legendary lead singer, Mick Jagger, has just turned 78 years old. But don't think Mick Jagger is sitting around collecting a Social Security check and baking muffins for the grandchildren. On the contrary: according to the Rolling Stones' official website, the band is ready to get back on the road, and all previously scheduled 2020 dates have been rescheduled for the fall of 2021! All previously purchased tickets will be honored for their respective cities, and the band has even added dates in Las Vegas, New Orleans, and Los Angeles. Clearly, the Stones are still staying booked and busy.
That said, there are some things that have changed for the original rock'n'roll bad boys, and Mick Jagger is no exception. He's a come long way away from wrapping up Marianne Faithfull in fur rugs, but what's Mick Jagger's life like today? Here's what we found out. 
Mick Jagger is being being a father, grandfather, and great-grandfather!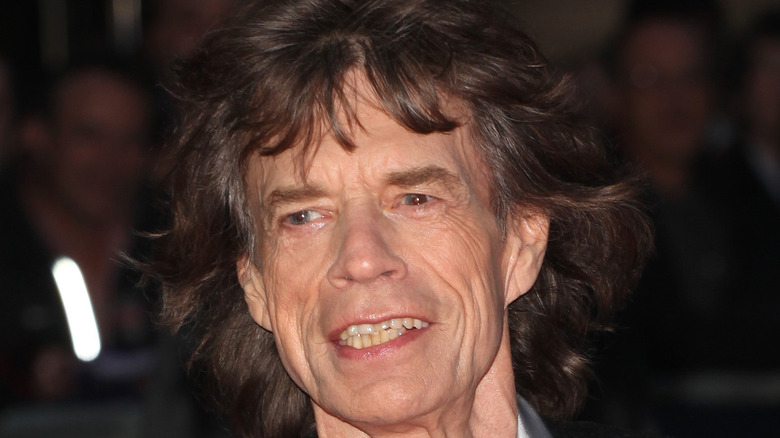 Shutterstock
Mick Jagger isn't just keeping busy onstage — he's keeping busy in his home life, too! He has a grand total of eight children, five grandchildren, and three great-grandchildren. On July 24, just two days before his 78th birthday, Mick Jagger became a father-in-law yet again when his 23-year-old son, Gabriel, got married to Swiss socialite Anouk Winzenried. Gabriel is Mick's youngest child with former supermodel Jerry Hall, but unlike his siblings, Gabriel doesn't work in the entertainment world. Rather, according to the Daily Mail, Gabriel is a journalist. 
But even though Mick Jagger has fathered many children with many women, Jerry Hall insists that everyone gets along just fine with each other. "My children are very close to Mick's other children, my stepchildren," Jerry revealed in 2014, per Hollywood Life. "Mick has a son with another woman, after me, so the whole family is very, very close, and I'm close with the mothers. I think family is really, really important." Likewise, Jagger once said, per Hello!, "I have a nice affinity with children, not just my own. Kids keep you young and they keep you laughing." Congratulations to the family!