The Truth About CJ Franco From Fboy Island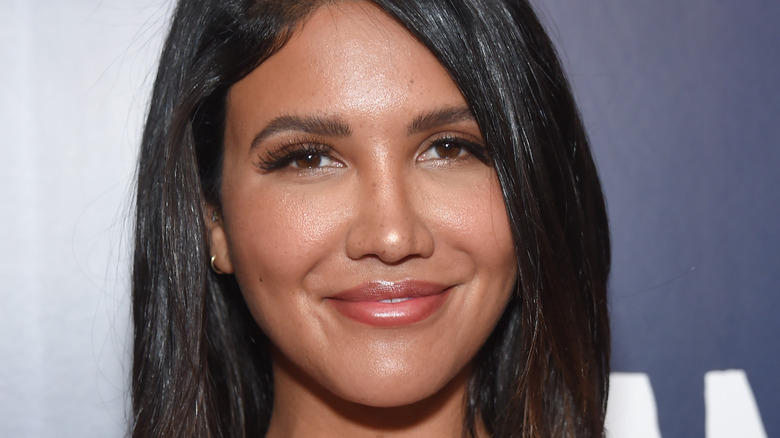 Shutterstock
CJ Franco navigates the choppy waters of "Fboy Island" in search of a man who wants something more than a monetary award on HBO Max's new reality dating show. The series, premiering July 29, introduces viewers to three eligible bachelorettes and a group of two dozen guys vying for their affections. Half of the dating pool are self-described "Nice Guys," and the rest are "Fboys" who only care about the $100,000 prize that's up for grabs.
Comedian Nikki Glaser is hosting the series, and two of the women tasked with trying to separate the Fboys from the men are hair and makeup stylist Nakia Renee and social media manager Sarah Emig, per People. CJ, however, is the third — and most famous — contestant in the trio. She's a model who has appeared in Sports Illustrated, Maxim, and Esquire. She's also a popular Instagram influencer who boasts a following of over half a million fans. In addition to sharing bikini pics, she shows off her comedic side by creating funny videos. In one inspired by the toilet paper crisis, her ultra-soft pet pooch flees the bathroom after CJ realizes that the toilet paper roll is empty much too late.
CJ studied improv and sketch comedy at Upright Citizens Brigade, and she has a few acting credits, including "Antisocial Distance" and "No Chance at Love." However, you might recognize her for her headline-making relationships with famous men. Warning: minor spoilers for "Fboy Island" ahead.
CJ Franco was spotted on a lunch date with an actor
It looks like CJ Franco didn't find lasting love on "Fboy Island," because she was photographed enjoying the company of "All American" star Taye Diggs on a June afternoon in Los Angeles. In pics published by Just Jared, the 30-year-old model and the 50-year-old actor were heading inside Catch restaurant together. Luckily, CJ had an ulterior motive for starring on "Fboy Island," so the show wasn't a complete waste of time. According to People, "her therapist thought it would be a good exercise in mental endurance and resilience."
CJ previously dated "Underworld" director Len Wiseman. As reported by the Daily Mail, their romance began in 2015 around the same time Wiseman and actor Kate Beckinsale decided to end their marriage. While CJ has been romantically linked to celebs, the men on "Fboy Island" didn't have to be famous to spark her interest. During a 2018 Maxim interview, she spoke about what she's looking for in a partner. "I like undivided attention," she said. "You have to listen to my ramblings in all their entirety." Guys who are interested in CJ also have to make sure that their arms are empty at all times and should consider gifting her with a helmet on their first date. "I like to do an unexpected 'Hollywood damsel faint,' and I want to be caught mid-fall," she revealed. "Nothing turns me on more than being saved from myself... or a potential head injury."