Dolly Parton Has Insurance On This Part Of Her Body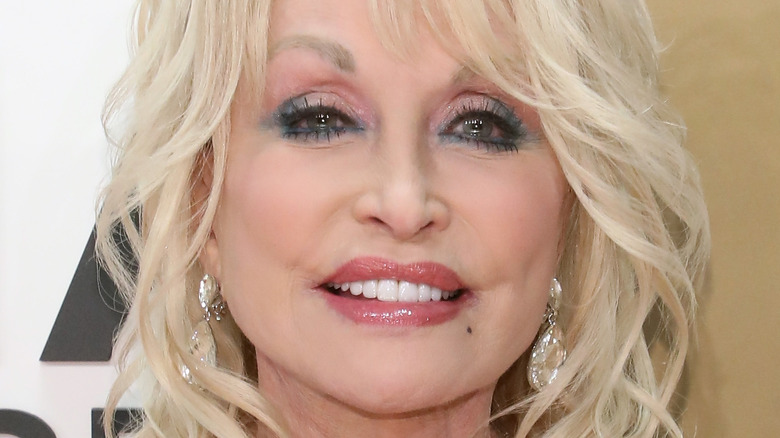 Taylor Hill/Getty Images
Dolly Parton is a national treasure. The country superstar has been releasing hit songs since she teamed up with Porter Waggoner for his television show "The Porter Waggoner Show" in 1967, per All Music. Now, in her mid-70s, it seems like she's everywhere all of a sudden. She had a Christmas special on Netflix, she did an interview in the kitchen of her surprisingly modest home with Reese Witherspoon for her "Shine On" series, she was in a cheeky Super Bowl ad, and she partially funded the Moderna COVID-19 vaccine, per The New York Times. Parton also won a Grammy in 2021 for Contemporary Christian Music, per her official website.
Parton also founded the Imagination Library, which "is a book gifting program that mails free, high-quality books to children from birth to age five, no matter their family's income." She launched the program in 1995 and it was so popular that it went national in 2000 and eventually global. She truly is a saint! 
Parton also famously said, "It costs a lot of money to look this cheap," per Twitter — and she was not joking. Parton takes her persona seriously and even took steps to insure one of the most famous things about her. Keep reading to find out which part of her body Parton has safeguarded.
Dolly Parton is protecting her famous curves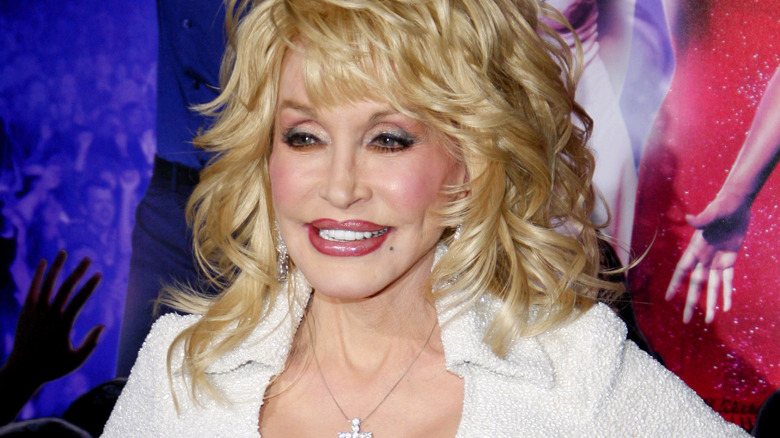 Shutterstock
Dolly Parton is far from the only celebrity to take out insurance on a part of their body. In an interview with ABC News' "Nightline" in 2012, Parton said, "I haven't had to have [anything] done in years, and my girls are going pretty good." Even nine years later, that's an understatement.
Parton's breasts are probably the most famous breasts in the world. She's got a great sense of humor about her top-heavy figure and, over the years, has cracked quite a few jokes at their expense. She said, "It's like I always say: I may look fake, but I'm real where it counts. Ha ha ha," via The Guardian and, "I'm in showbiz. I look at my boobs like they're show horses or show dogs. You've got to keep them groomed," per Now Magazine (via HuffPost).
She wasn't kidding about that, either. Parton insured her famous bust for $600,000 — that's $300,000 per breast, via ABC News. Parton isn't the first celeb to insure a body part, though. Actor Betty Grable started the trend in 1940 when she insured her famous legs for $1 million.