Out Of Every Meghan Markle Piers Morgan Diss, One Stands Above The Rest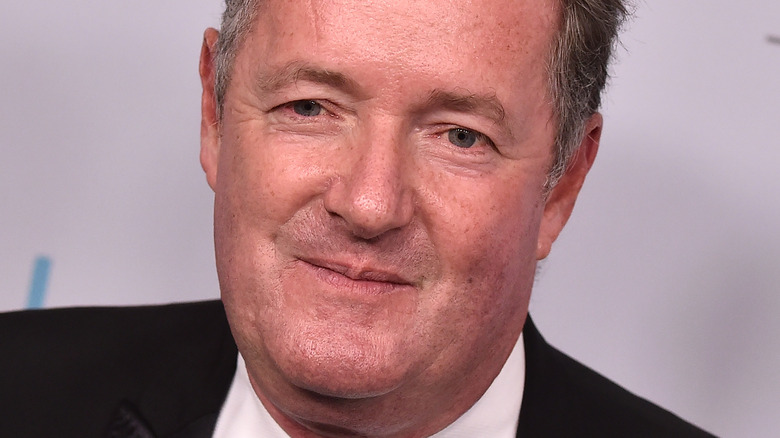 Shutterstock
It's no secret that Meghan Markle and British media personality Piers Morgan share a contentious relationship. But back when they first met in 2016, things were civil enough — in fact, Morgan was even a fan of Meghan's show, "Suits." After meeting in a pub while the actor was in town to watch Serena Williams play tennis at Wimbledon, Morgan wrote in his Daily Mail column that Meghan "looked every inch the Hollywood superstar — very slim, very leggy, very elegant and impossibly glamorous," adding that he "really, really liked her" and he "found her to be a very smart, focused, thoughtful, feisty and confident woman." It sounds like an optimal meeting, so what went wrong?
It seems that resentment started to build after Morgan felt that Meghan had cut him out of her life when she got engaged to Prince Harry (via Insider). In a 2018 interview, Morgan stated that the Duchess of Sussex "owes me an invitation to the wedding to make up for cutting me dead." Dynamics between the two further soured as Morgan continued to criticize Meghan in the lead-up to and following her wedding. Then in 2018, he attacked his former bestie in a Daily Mail piece where he called her "a ruthless social climbing actress who has landed the role of her life and is determined to milk it for all she can." Ouch! But as harsh as that was, it's not even his worst diss.
Piers Morgan blasted Meghan Markle on 'Good Morning Britain'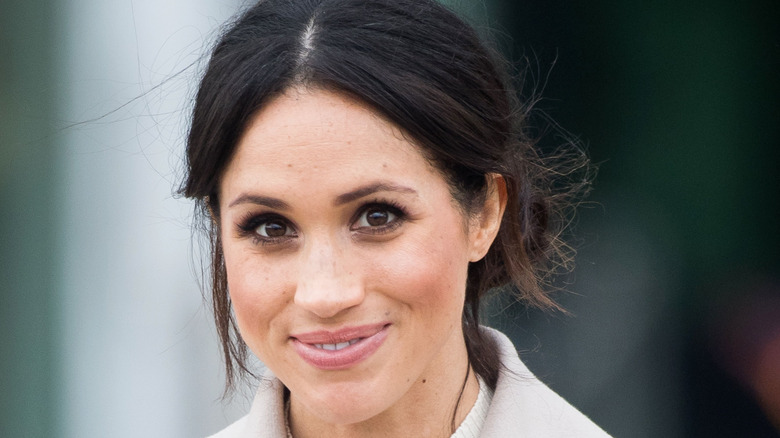 Shutterstock
Tensions between Meghan Markle and Piers Morgan boiled over after her bombshell interview with Oprah Winfrey in March, when she alleged that she was treated poorly by the British tabloids because of her race, and revealed that she had struggled with suicidal thoughts. Morgan immediately lashed out and questioned the Duchess' account of things. "Who did you go to? What did they say to you? I'm sorry, I don't believe a word she said, Meghan Markle," the former "Good Morning Britain" anchor said (via Glamour). "I wouldn't believe it if she read me a weather report." When his co-anchor called him out on his "diabolical" behavior, Morgan — who later sparked widespread fury, thanks to his comments — stormed off set. Later, ITV issued a statement explaining that Morgan had decided to cut ties with the network, apparently over disagreements to do with Meghan.
After leaving ITV, Morgan continued to make his feelings known via Twitter. Rather than show a change of heart, he maintained that he was simply exercising his right to free speech in criticizing Meghan. "On Monday, I said I didn't believe Meghan Markle in her Oprah interview. I've had time to reflect on this opinion and I still don't," he tweeted in March. "Freedom of speech is a hill I'm happy to die on. ...I'm off to spend more time with my opinions." Safe to say, it doesn't seem like Meghan and Morgan will be mending fences anytime soon.