Here's What People Want Donald Trump Jr. To Do Next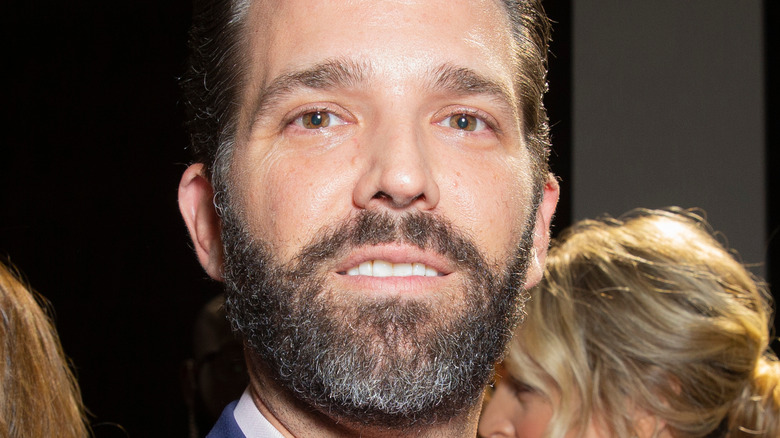 Shutterstock
Donald Trump had a rough presidential term, with several controversial decisions and policies marring his years in the White House. When he was voted out of power, many of his supporters did not accept the mandate. Instead, they rioted at the U.S. Capitol Hill on January 6, 2021. Per the New York Times, five people died in the incident.
Trump may have been out of office, but his influence and position in the Republican party have hardly diminished. He has held meetings with other Republicans and even addressed rallies where he echoed his familiar opinions. And while it'll be nothing short of a nightmare for many Americans to see Trump run for president again and win, the truth is that Trump's ideas are still popular with a large section of people, which gives him grounds to exercise his ideologies.
However, a dormant Trump — suspended by most popular social media platforms — means that his online reach has grown limited, providing just space, time, and opportunity for someone else to emerge. Could there be a possible replacement for Trump? Well, many Republican supporters think that the answer could be in his son, Donald Trump Jr. Some people have high expectations of the eldest Trump child, and here's what they want him to do next.
Could Donald Jr. have a future in politics?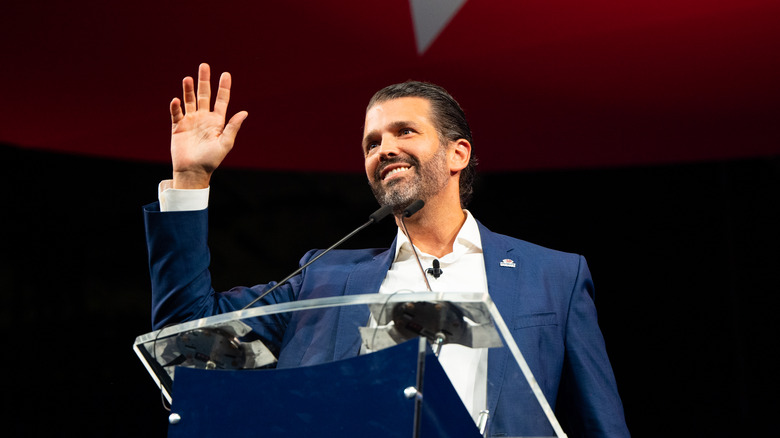 Brandon Bell/Getty Images
Donald Trump may have just set the platform for his son Donald Trump Jr. to emerge into the political scene. Many people looking for a new candidate to emerge from the Republican front may have already given their support to Trump Jr. According to the results of a new poll obtained by Axios, Trump Jr. is the most popular name among GOP front runners. Other names in the survey conducted between July 6 and July 8 included Ron DeSantis of Florida, House Republican Leader Kevin McCarthy, Matt Gaetz of Florida, Marjorie Taylor Greene of Georgia, Senate Republican Leader Mitch McConnell of Kentucky, and Liz Cheney of Wyoming.
Commenting on the results of the poll, Tony Fabrizio, a pollster who worked on both of Trump's campaigns for president, noted that "Mitch McConnell's image has significantly improved since February, while Kevin McCarthy's has remained consistent but positive." Meanwhile, Cheney, a frequent sparring partner of Trump, "is incredibly unpopular." Fabrizio also noted that Gaetz and Greene are viewed positively by Republicans, they "are largely undefined and driven by the far right of the party." That leaves DeSantis and Trump Jr. on top of the heap. 
Although Trump Jr. did say earlier in July that he knew he was popular among Republicans, he said (via Newsweek) that hadn't "personally thought" about a 2024 run. Given his father's hints about his own run, it seems that the 2024 election won't be any less dramatic than the past two.