The True Meaning Behind 'Love Again' By Dua Lipa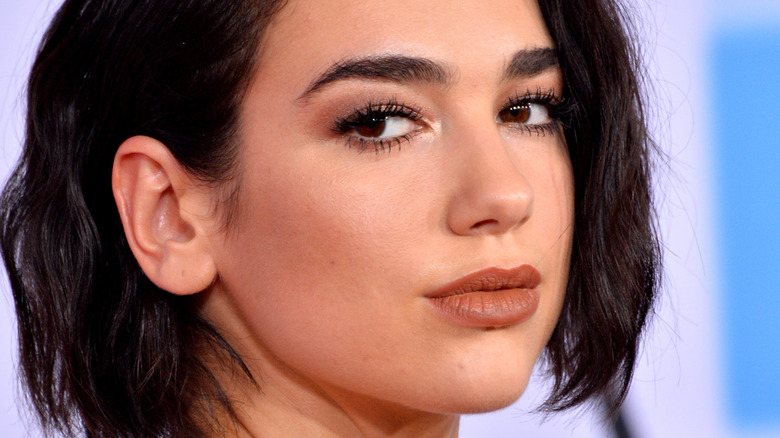 Shutterstock
Dua Lipa found tons of success following the release of her second studio album, "Future Nostalgia," which debuted in March 2020 and gave fans chart-topping songs like "Don't Start Now," "Levitating," and "Physical." The new record also helped solidify her place as an international superstar, as well as earned the singer her third career Grammy when she won Best Pop Vocal Album at the 63rd Annual Grammy Awards.
It turns out that "Future Nostalgia," which is very different both in sound and lyrics compared to her first album, is exactly the type of music she wanted to put out. "When I started [making] 'Future Nostalgia,' I had a couple people be like, 'All right, you sure this is what you want to do?' Because obviously it is so different from the last record and the last record had the success it did, but I felt, as an artist, I had to grow and I had to mature," Lipa told Apple Music in 2019.
The star's growth is seen on tracks like "Love Again," for which she used past relationship experiences for inspiration. Scroll ahead to find out the real meaning behind "Love Again," and how writing the track helped Lipa believe in love again after a failed relationship.
Dua Lipa wrote 'Love Again' during a 'difficult' time in her life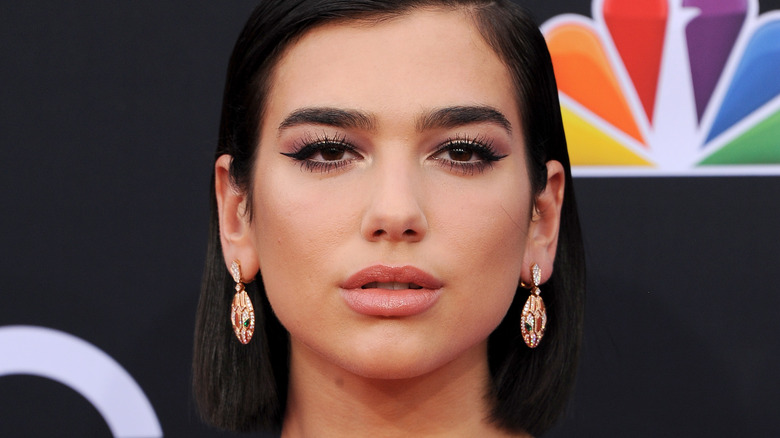 Shutterstock
Dua Lipa opened up about the true meaning behind "Love Again" with Apple Music, admitting it was inspired by a relationship that hadn't "worked out" for her. She explained, "I wrote this when I felt like there was no light. It was a song for me, to give myself a little cuddle." With lyrics like, "I never knew I had it in me to dance anymore ... you got me in love again," per Genius, the singer said it made her feel hopeful that she would one day fall in love again. 
Lipa also revealed why sampling an old '90s track was exactly what the song needed. "We already had these beautiful strings, then Clarence Coffee Jr. had the genius idea of adding in a sample of 'Your Woman' by White Town," Lipa said. "That really gave the song the push it needed, because we definitely needed a more dancey element." She concluded, "I wrote it at a difficult time, but sometimes songs help you get out of certain situations. It's like cheap therapy, and I think this is my favourite song on the record."
As for how Lipa would describe "Love Again," she told the U.K.'s "The Official Big Top 40" radio show that it's an "emotional and honest" song.