Meghan Markle Always Went To This Fast Food Restaurant In College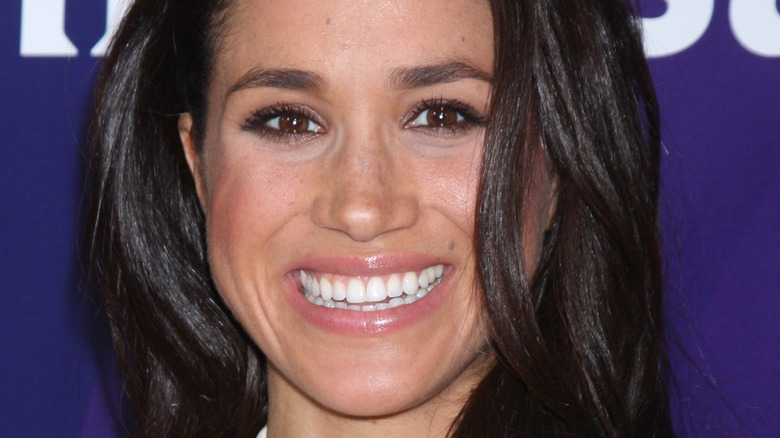 Shutterstock
We know it's still a little hard to fathom, but there actually was a time when the Duchess of Sussex, Meghan Markle, was just like the rest of us — a young dreamer with a passion for a certain type of fast food. These days, we assume Meghan eats nothing but organic, locally grown kumquats fed to her by humble servants, of course.
Though still a California girl through and through, Meghan did spend some time in the midwest when she attended Northwestern University in Evanston, Illinois, a town just north of Chicago. While there, she double-majored in theater and international relations (because of course she did), according to the Chicago Tribune. The newspaper also noted that though she was in many ways an average college student, Meghan also stood out to professors for her passion for inclusivity and gender and racial equality.
But we know all about the extraordinary side of the duchess. Now, we want to know about the college student to whom we can all relate. You know, the one who eats junk food and feels insecure.
Meghan Markle frequented this iconic eatery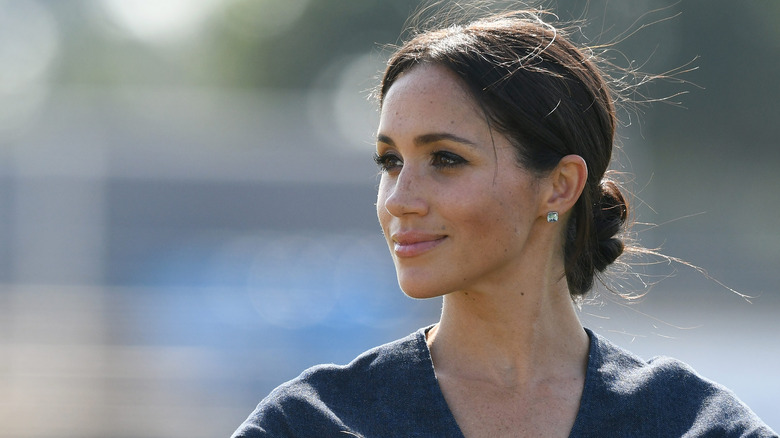 Shutterstock
According to Meghan Markle herself on a return visit to her alma mater in 2014, being back on the Northwestern University campus brought her right back to her college days in the early 2000s. "It's surreal being back because I haven't been back since I graduated and as I am walking around I remember things like the schlep of getting to South Campus from up north," she told North by Northwestern magazine, via The Chicago Tribune. "The 24-hour Burger King also definitely helped me put on the Freshman Fifteen." That's funny, we would have pegged her for a Taco Bell kind of college student.
Every college campus in America has at least one fast food restaurant that has seen some things — and Evanston's 24-hour BK was definitely that spot for Northwestern students. It even got a shoutout in a profile of local college eateries in The Atlantic. Tragically, after 40 years in business, the 24-hour Burger King closed in December of 2020, per The Daily Northwestern. No word yet on how the Duchess of Sussex is coping with the loss.