How Brad Pitt Was First Introduced To Jennifer Aniston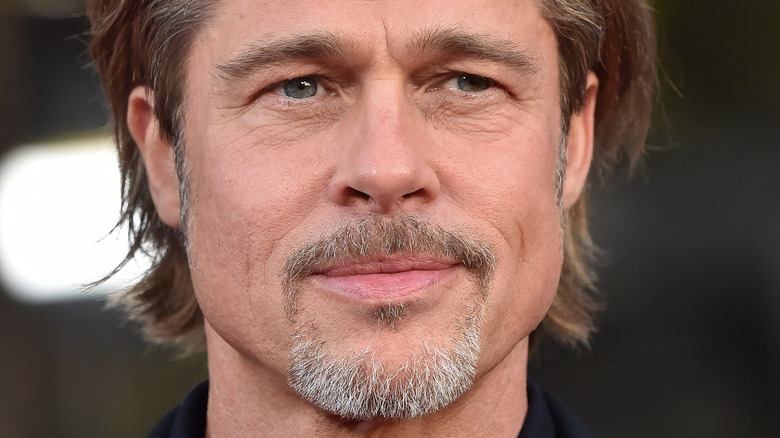 Shutterstock
It seems like just yesterday that the hot Hollywood couple no one could stop talking about was a young Brad Pitt and Jennifer Aniston. The actors were the "it" couple of the early 2000s with Aniston's career booming as the star of NBC's top comedy "Friends" and Pitt nabbing lead roles in hits like 1999's "Fight Club" and 2001's "Ocean's Eleven."
"My friends were all supportive, especially when they found out what a loving human being Brad is," Aniston told Rolling Stone in 2001, just one year after they wed. "He just disarms you immediately." Aniston and Pitt married in Malibu, California, in 2001 with 200 friends and family, 50,000 flowers, and even fireworks, according to People. The actor even promised Pitt she'd make his "favorite banana milk shake" forevermore in her vows. "You're there for the long haul," continued Aniston to Rolling Stone. "It's a beautiful thing to actually realize that for the first time, to have that knowing."
Unfortunately for the stars, their love wasn't necessarily for the long haul ... or at least, their marriage wasn't. The couple announced their divorce in 2005, and reports of Pitt beginning his relationship with Angelina Jolie on set of "Mr. and Mrs. Smith" while still married began to circulate.
Despite the infidelity rumors, Aniston was adamant the two "exited this relationship as beautifully as we entered it, she told Vanity Fair. So how did the love affair first begin? Read on for more details.
Jennifer Aniston knew Brad Pitt was the one on their first date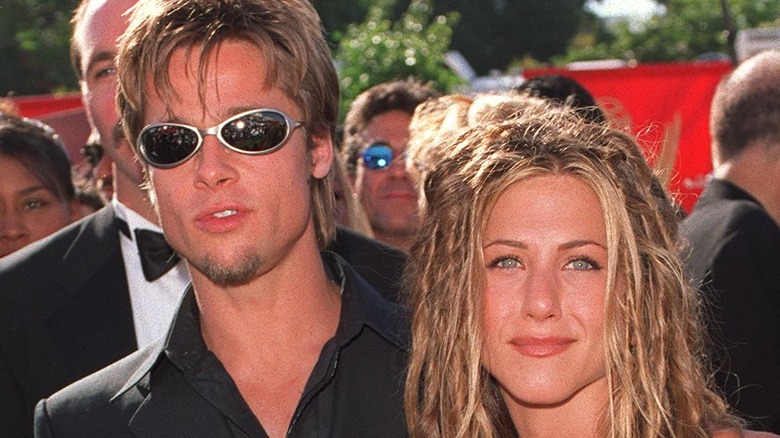 Dan Callister/Getty Images
Speaking to Rolling Stone in 2001, actor Jennifer Aniston revealed she met ex-husband Brad Pitt years before the two A-lister's tried their hand at dating. The "Friends" actor admitted to the outlet that she and Pitt's managers were friends, leading to Pitt and Aniston meeting in 1994. Four years later after Pitt broke things off with Gwyneth Paltrow, the two actors had a typical Hollywood setup date in 1998.
"[Pitt] was just this sweet guy from Missouri, you know? A normal guy," Aniston said of the meeting. "The Morning Show" actor opened up about her first date with Pitt to Diane Sawyer in 2004, admitting it was love at first sight and both she and Pitt knew they were meant to be upon first meeting. "It was weird ... That was a really easy evening. It was really fun."
The stars attempted to keep their dating life away from the public eye until the 1999 Emmy Awards, where Pitt and Aniston debuted their relationship on the red carpet (via Insider). From then on, fans and media alike would be invested in the Hollywood couple from marriage to divorce to sweet meet-ups nearly two decades later.