Why Naomi Osaka Doesn't Use Her Father's Last Name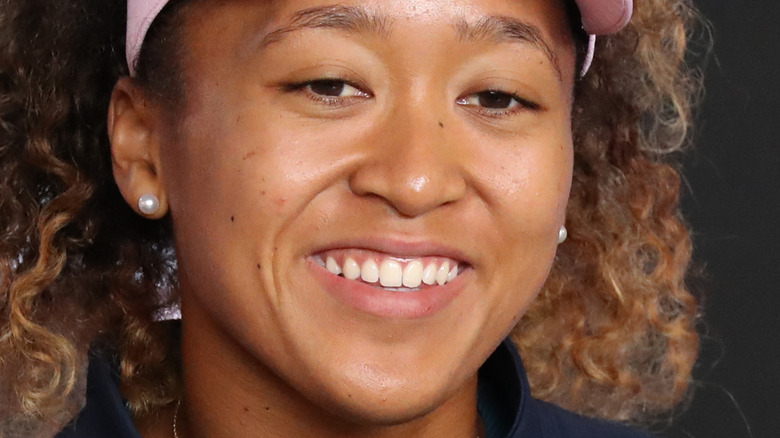 Shutterstock
Naomi Osaka has always blazed her own path. In 2021, she made headlines for dropping out of the French Open after refusing to appear at a press conference. "I'm writing this to say I'm not going to do any press during Roland Garros," she wrote in a since-deleted Instagram post, per Glamour. "I've often felt that people have no regard for athletes' mental health, and this rings true whenever I see a press conference or partake in one."
Osaka continued by explaining that as an athlete, she needs to focus 100% on her game and that the tradition of pre-match press conferences were antithetical to her goal.
"We're often sat there and asked questions that we've been asked multiple times before or asked questions that bring doubt into our minds, and I'm just not going to subject myself to people that doubt me," she wrote. Because refusing to participate in the press conference is against the rules, Osaka was forced to drop out. However, she came back bigger and better than ever a few months later when she represented Japan at the 2021 Tokyo Olympics, per NBC.
Osaka's decision to support Japan instead of the US was surprising to some, as she and her sister Mari were primarily raised in the US despite being born in Japan to a Japanese mother and an American father. This raised questions of her last name — why does Osaka go by Osaka instead of opting to use her father's last name, Francois?
Naomi Osaka chose an allegiance with Japan over the US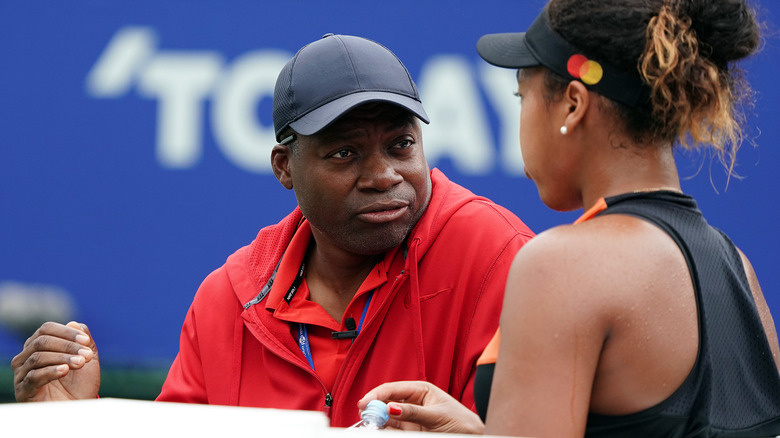 Koji Watanabe/Getty Images
When you get right down to it, there are a lot of reasons Naomi Osaka may have decided to use her mother's surname instead of her father's. The first is legal. Japanese law dictates that children born to a Japanese parent and a non-Japanese citizen must use the surname of the Japanese citizen. In Osaka's case, that happens to be her mother, Tamaki Osaka, according to The New York Times.
Osaka might have more personal reasons for going by Osaka professionally, though. Like most athletes, Osaka dedicated much of her childhood to her craft, to the point that her family moved from New York to Florida so she could be around the best facilities in the country. When she reached a certain level, it came time to apply for more funding from the Tennis Association of the United States. The request was denied and Osaka ended up committing to repping Japan instead of the States, according to the Wall Street Journal.
Osaka's father was reportedly the one to encourage her to give up her US Citizenship in order to play for Japan, who was more supportive of the rising star. If Osaka was offended enough to give up her citizenship, it's no surprise she'd go by the name of her Japanese mother rather than that of her American father.