Demi Lovato Just Called Out DaBaby. Here's Why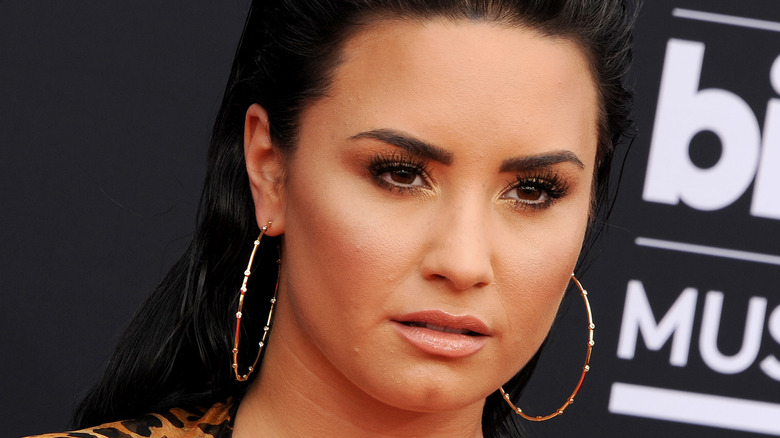 Shutterstock
On the weekend of July 25, DaBaby performed at Rolling Loud Festival in Miami, Fla. At some point during his performance, however, the N.C. rapper went on a shocking homophobic and anti-HIV rant in front of thousands of attendees. "If you didn't show up with HIV, AIDS, or any of them deadly sexually transmitted diseases, that'll make you die in two to three weeks, then put your cellphone lighters up," DaBaby said over the microphone. "Fellas, if you ain't sucking d*** in the parking lot, put your cellphone lighter up." 
Following all the backlash, DaBaby tried to clarify his comments in a now-deleted Instagram Story (via The Neighborhood Talk), which failed to land with fans. "All the lights went up — gay or straight — you wanna know why?" he said. "Because even my gay fans don't got no f*****g AIDS ... My gay fans, they take care of themselves," he said. 
After celebrities like Dua Lipa and Demi Lovato slammed him on social media, DaBaby sent out another apology. "Anybody who done ever been effected by AIDS/HIV y'all got the right to be upset, what I said was insensitive even though I have no intentions on offending anybody. So my apologies," he tweeted on July 28. However, he didn't share similar words for the queer community. "But the LGBT community... I ain't trippin on y'all, do you. y'all business is y'all business." Pretty soon, Demi Lovato took to Instagram to call him out.
Demi Lovato had strong words for DaBaby about his anti-LGBTQ+ comments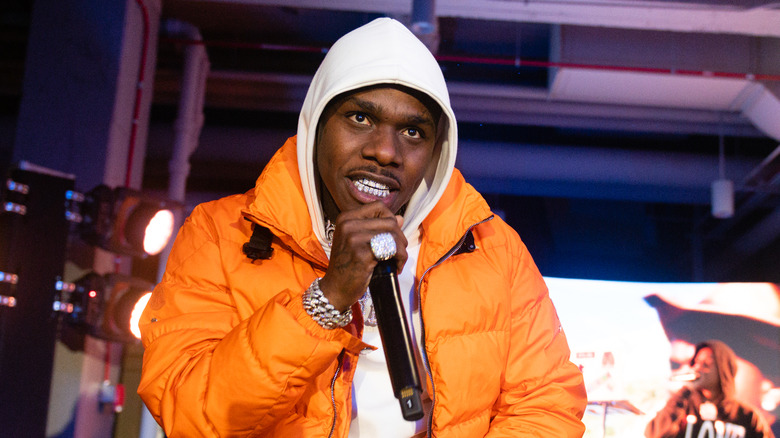 Noel Vasquez/Getty Images
On July 27, Demi Lovato called out DaBaby over his recent offensive comments. Taking to Instagram, the singer re-posted a picture of queer activist Matt Bernstein with the phrase "HIV IS NOT A GAY DISEASE" written across his chest. "hot people listen to the original version of levitating," they wrote in the caption, referencing Dua Lipa's song with DaBaby.
That same day, Lipa unfollowed DaBaby on Instagram and sent out a public statement. "I'm surprised and horrified at DaBaby's comments," she wrote in a now-deleted Instagram Story (via People). "I really don't recognize this as the person I worked with. I know my fans know where my heart lies and that I stand 100% with the LGTBQ community." She continued, "We need to come together to fight the stigma and ignorance around HIV/AIDS."
Lipa's statement comes after fans asked the singer to remove DaBaby's verse from "Levitating" as well. Some people even suggested swapping him for Lil Nas X. "can we get dua lipa to re-record the levitating remix with @lilnasx instead bc dababy is a homophobe," activist Bernstein tweeted. "If she would like to replace DaBaby's verse on levitating I'm totally available," singer Victoria Monét suggested. Brand BoohooMAN also took a stance by discontinuing their DaBaby collection. "We stand by and support the LGBTQ+ community, and do not tolerate hate speech or discrimination in any form," the fashion company wrote in a statement to Instagram.