US Gymnast Sunisa Lee Has Something To Say About Simone Biles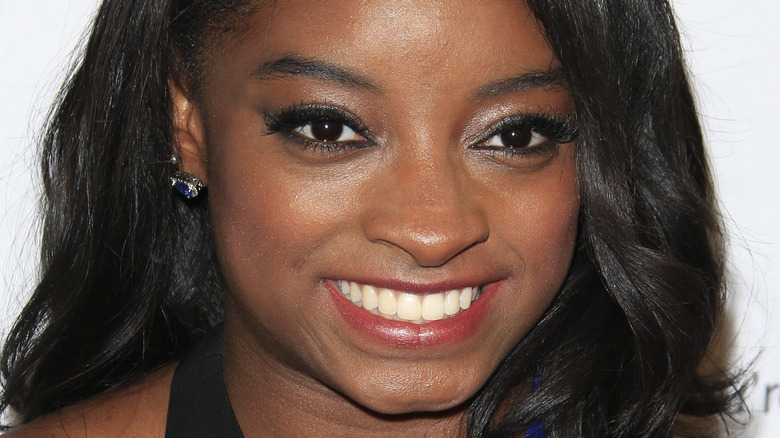 Shutterstock
Simone Biles shocked the world when she struggled during the women's gymnastic team finals at the Tokyo Olympics. Fans were even more surprised when she decided to pull out of competing at the international event. While reports originally claimed that her reason for backing out wasn't related to an injury, USA Gymnastics released an official statement, tweeting that she had "withdrawn from the team final competition due to a medical issue." They later took to Twitter again to update fans on the situation. "After further medical evaluation, Simone Biles has withdrawn from the final individual all-around competition."
Biles herself opened up about the situation, explaining (via ESPN) that her decision was based on both mental and physical matters. "You have to be there 100%. If not, you get hurt," Biles noted. She added, "Today has been really stressful. I was shaking. I couldn't nap. I have never felt like this going into a competition, and I tried to go out and have fun. But once I came out, I was like, 'No. My mental is not there.'"
The USA Gymnastics' tweet also noted that they "wholeheartedly support Simone's decision and applaud her bravery in prioritizing her well-being. Her courage shows, yet again, why she is a role model for so many." Now, Biles Olympic teammate Sunisa Lee has spoken out about what happened and you'll definitely want to find out what she has to say.
Sunisa Lee is proud of her team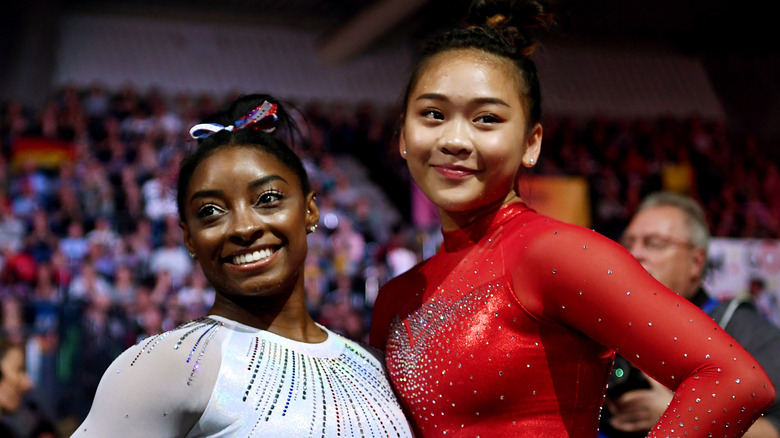 Laurence Griffiths/Getty Images
When Simone Biles withdrew from competing at the Tokyo Olympics, her team — which included Sunisa Lee, Jordan Chiles, and Grace McCallum — still walked away with silver medals, according to USA Today. Although that may not have been what many expected and could have been a disappointing result to those who were only focused on the gold, Lee addressed the outcome when she took to Twitter following the seemingly surprising turn of events.
"Never been prouder to be a part of such an amazing team with an amazing group of girls," she tweeted. She then added, "We stepped up when we needed to and did this for ourselves." Beyond that, she noted that her team does "not owe anyone a gold medal..." Finally, with a heart emoji emphasizing her point, Lee told her teammates and followers, "We are WINNERS in our hearts."
Plenty of social media users seemed to agree with Lee and support her statements, with one person tweeting back, "The grace, perseverance, and sportsmanship you ladies showed was so inspiring. The role models you four have become is more valuable to gymnasts than any medal. Winners. Champions. Olympians. All around class act."