The Truth About Eboni K. Williams' Long Lost Sister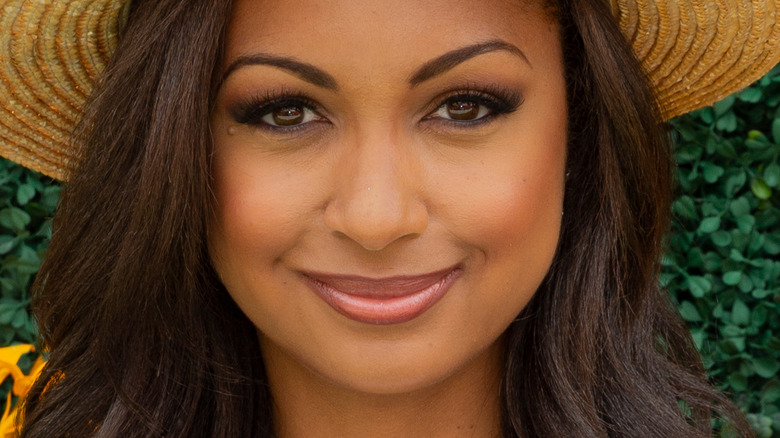 Shutterstock
Eboni K. Williams made history as the first Black cast member on "The Real Housewives of New York City," but that's not the only reason why she has fans buzzing. It turns out, she might have a long-lost sister!
Eboni is vocal and does not shy away from using her platform to speak out on politics and race. And she doesn't seem to care that some fans call her "too preachy," per Page Six. Eboni addressed those comments on a July 14 episode of "Watch What Happens Live with Andy Cohen," saying, "My answer is simply this. A — I'm a little bit of a preacher and I wear that as a badge of honor. And I'm a little bit of a teacher, too." Although Eboni can sometimes come on a little strong, she is making an effort to foster "authentic connections with the women" on the show. Those connections just might not occur at a party in the Hamptons.
Although Eboni is stirring the pot — in a good way — does she really have another sibling? Keep reading for the scoop.
Eboni K. Williams might have a sister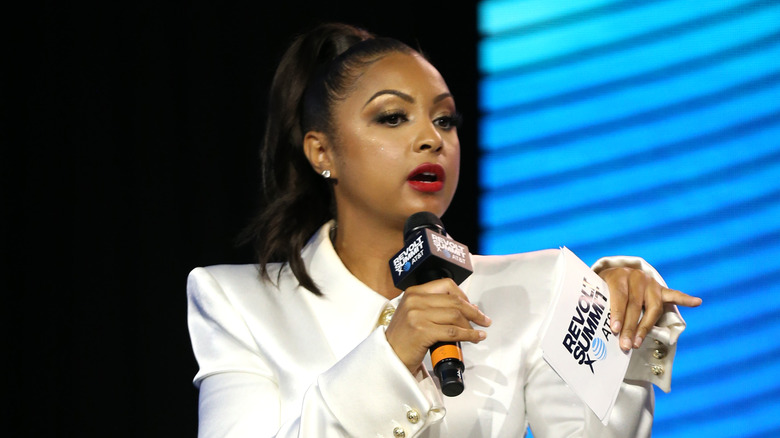 Phillip Faraone/Getty Images
It looks like Eboni K. Williams' family tree is growing! On the July 27 episode of "The Real Housewives of New York City," she reportedly told Sonja Morgan that she "might have a long-lost sister stemming from her father," according to Reality Tea.
Eboni reportedly received a call from this potential sister, and she's "stunning," per the outlet. Rumors involving Eboni's family are not uncommon, but there might be some proof to this development. The women discussed their essentially non-existent relationship with their father, which was "awkward" before he died. His death apparently did not affect them, but he might have something to do with their "abandonment and trust issues." 
Eboni has stayed quiet about this possible sister on social media, but if she did comment on the rumors, it would provide an interesting storyline. She's known for discussing race and her experiences as a Black woman on the show, so this new family member could allow fans to see another side of her.