This Is What Prince George Calls Queen Elizabeth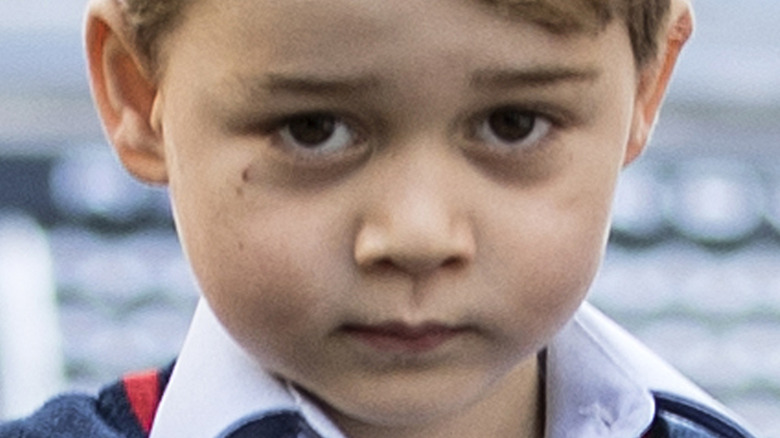 Wpa Pool/Getty Images
Prince George was Prince William and Kate Middleton's first born child. While he was the third great-grandchild of Queen Elizabeth, he was her very first great-grandson, which was undoubtedly very special. Given this information, it should come as no surprise that George and his great-grandmother have a close relationship that is different than her majesty's relationship with her other 10 great-grandchildren! "It is telling that the Queen, who is expert at not appearing to have any [favorites], goes out of her way to spend time with young George," The Sun reported back in 2019. The outlet also reported that the queen has always done something special for George — she would "[take] time to select little presents that she [would leave] at the foot of George's bed" whenever he would sleep over at Buckingham Palace. 
Since George is third in line to the British throne, the queen knows that he will someday become king — and that is also quite special. Ever since George was small, he seems to have taken a particular liking to his great-grandmother, too, and he has a very sweet nickname for her. Keep reading to find out what it is.
Prince George has had a special nickname for Queen Elizabeth since he was a toddler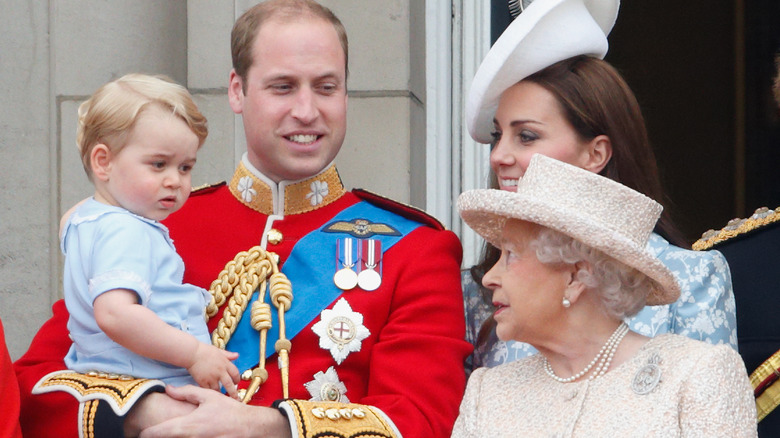 Max Mumby/indigo/Getty Images
These days, there are so many different nicknames that people use to refer to their grandmothers and great-grandmothers. From grammy to grandma, and nana to mimi, there are so many different options to choose from! Of course, when you have two grandmothers and a great-grandmother, as Prince George does, sometimes families have to get creative in an effort to keep everyone identifiable! 
The nickname that George has for Queen Elizabeth isn't too common, and it seems he came up with it all on his own. Around the time that George was just starting to talk, he took to calling the queen "gan gan," according to Hello! magazine. It seems as though George may have been unable to pronounce "gran" so "gan gan" just kind of stuck!
Interestingly, William also had a special name for his grandmother, the queen, when he was a child. "After a fall at Buckingham Palace, the prince cried out for 'Gary, Gary.' A guest who went to help asked who Gary was, assuming it must be a member of the royal household. 'I'm Gary,' responded Elizabeth. 'He hasn't learned to say Granny yet,'" the Daily Mail reported back in 2015. How sweet!