Meghan McCain's Meltdown On The View Has People Furious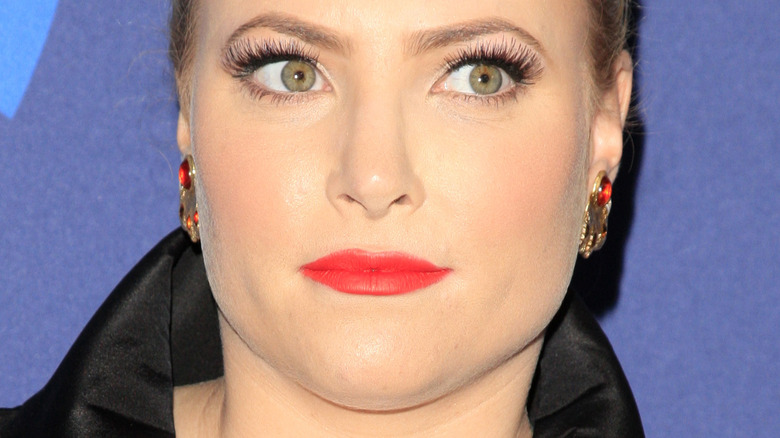 Shutterstock
Meghan McCain seemingly cannot resist a little controversy. Ever since becoming a host on "The View," she's often taken center stage in some kind of drama between herself and her co-hosts. According to McCain, that's because she's the lone conservative voice on the show, which influenced her decision to leave the show, which she announced in July. "It's not a fun job for me every day, being the sacrificial Republican," she said on an earlier episode, per USA Today. "I will still be here another month, so if you guys want to fight a little bit more we got four more weeks," she said on-air upon her announcement.
It wouldn't be "The View," and it wouldn't be McCain, if she didn't stir the pot a little bit before leaving. Most recently, she got into it with Whoopi Goldberg over whether it was appropriate for an embittered fan to confront controversial Fox news host Tucker Carlson while shopping for fishing gear. McCain thought it was abhorrent, Goldberg, not so much. "If you think accosting a public figure while they're shopping for fishing gear with their family on vacation is somehow accomplishing something or changing anyone's hearts or minds – you're a hypocrite and have totally lost the plot," McCain then wrote on Twitter.
Just days later, McCain is at the center of yet another controversy for voicing some less-than-popular opinions about the coronavirus pandemic. Read on to find out what she had to say.
Meghan McCain is complaining about COVID precautions again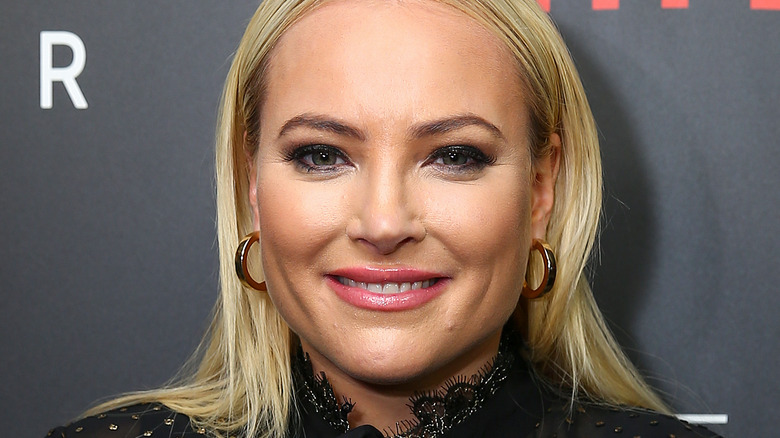 Tasos Katopodis/Getty Images
With COVID-19 cases on the rise, the CDC has recommended people once again wear masks indoors in highly affected areas, per NPR. While that's disappointing to many — especially after months of low numbers — to Meghan McCain, it's apparently nothing short of an affront to freedom. "Look, I think this is stupid. I don't want to wear a mask anymore," she said bluntly in a recent episode of "The View." "I had always been really trepidatious about what the future held, because I felt like I had been ... just been given wrong information that was just amended and amended throughout this entire pandemic," McCain explained (via Decider), adding, "America is mentally, emotionally, and spiritually sick as well as having the virus of COVID."
Her co-hosts were having none of it (especially with COVID-19 more so affecting the unvaccinated, per AP). "I have to say that I am really disappointed at the rhetoric of: 'I don't want to get vaccinated because I want my personal freedom. I don't want to wear a mask because of my personal freedom,'" shot back Sunny Hostin. Hostin added, "Well, what about my family's freedom not to have someone else get sick of this and die?"
"I am shocked that once again @ABC is allowing Meghan McCain to push Covid misinformation on The View again," one Twitter user wrote. "Meghan McCain is definitely displaying Karen behavior," wrote another. Well, she's definitely going out with a bang.