How Much Is Meghan McCain Worth?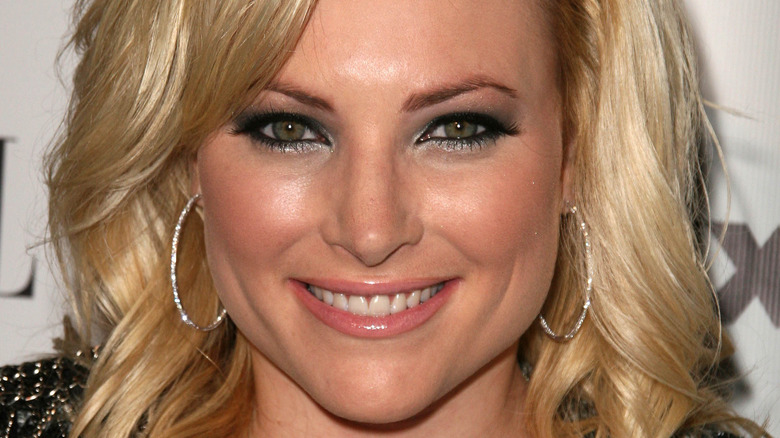 Shutterstock
Meghan McCain is known for her quick-wit and honest convictions and she has never been shy about speaking exactly what comes to her mind. While she started as a political figure's daughter, she has quickly made a name for herself in the press. McCain is incredibly vocal in her views on former President Donald Trump, and she is never one to hold anything back. She also wrote for her own political blog and then The Daily Beast. Now, McCain is a panel member on "The View." While she has been on the show since 2019, per IMDb, on July 1,  McCain announced that this would be her last season on the show.
It's no big surprise that McCain grew up wealthy, but she has worked hard to pave her own path. On "The View," she has stood up for what she believes in and in March, she shared what she loves most about success and America. "I believe that what makes America exceptional is the fact that we're a meritocracy that you can be anything — that you can come from anywhere and go and have success in any capacity," she said on "The View" (via Twitter), when speaking out about Sen. Tammy Duckworth. "And I think the question Democrats have to reconcile with right now is whether or not, race and gender are more important than qualification."
It turns out that McCain's strong-willed personality has paid off well. Keep scrolling to find out more about her net worth.
Meghan McCain's bank account is as impressive as her political knowledge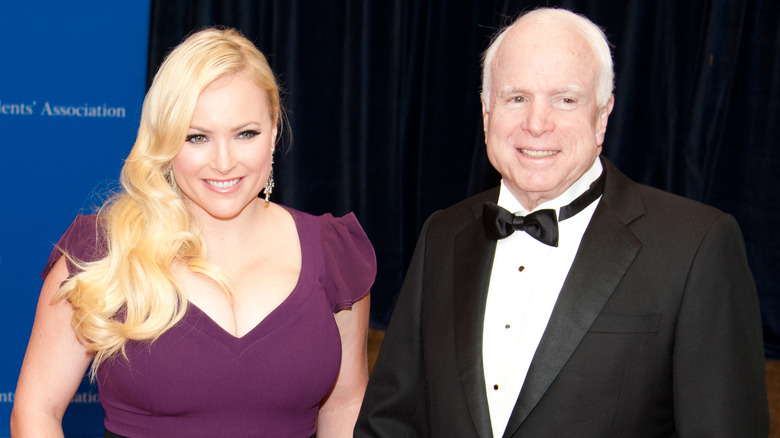 Shutterstock
Meghan McCain may not be worth as much as her famous parents, but it's safe to say that she's still doing pretty well for herself. Celebrity Net Worth estimates that the outspoken star is worth $10 million, which is not too shabby if you ask us! Throughout her career, she has had several streams of income. Her last column for The Daily Beast dates back to 2012, and she also had articles published by Newsweek, but her salary does not appear to be public knowledge. She's also contributed to several outlets, including MSNBC and Fox News. The Hollywood Reporter lists the average salary for Fox News contributors at $141,000 a year.
In 2010, McCain released a book titled "Dirty Sexy Politics," and she has also released a few other books, including "America, You Sexy B***h," and "My Dad, John McCain." In 2009, Politico revealed that McCain's book deal was worth six figures, but they did not list the exact amount. McCain also rakes in a decent salary on "The View" — $3 million, to be exact (per Celebrity Net Worth). However, as of 2019, The Daily Beast claimed McCain earned under $1 million per season, which might indicate that she received a raise in the years before her departure.
The television personality's success has afforded her several nice purchases, including two nice homes. Closer Weekly shares that McCain has residences in Los Angeles and New York, making herself another bi-coastal celeb. In 2015, she shared photos of her L.A. house with The Los Angeles Times, noting that it looks like "Scarface meets Graceland." We have to admire McCain's hard work because, even though she comes from a high-profile family, she has done a lot for herself!