Are William And Kate Worried About Prince George's Future?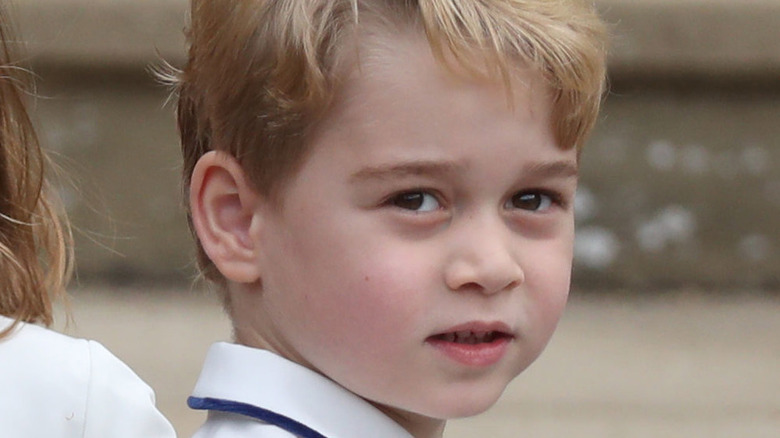 Wpa Pool/Getty Images
Prince George turned eight on July 22. His mother, Kate Middleton, posted a portrait of him on Instagram to commemorate the milestone. Every year the Duchess of Cambridge takes a pic of her children on their birthday and shares it with the world. The third-in-line to the throne apparently had a "wonderful" time, per Us Weekly. An insider told the outlet that the prince especially enjoyed his day because "there's no school at the moment."  
Apparently, his parents also turned on the spoils and "surprised George with a football cake," per the outlet. Of course, no birthday is complete without some gifts and George "received lots of lovely presents — a nature explorer set and a cool watch!" His siblings got in on the action as they "made their own adorable birthday cards for their brother." George's great-grandmother, Queen Elizabeth, also made his day special. The source revealed, "The queen Zoomed Prince George to wish him a happy birthday. She sent him a lovely gift as a surprise."
However, just like most parents, Kate and Prince William also have moments of quiet introspection when it comes to their son. Of course, their burden is exacerbated by the fact that one day George will be the King of England. Read on to find out why William and Kate worry for their son's sake.
Prince William and Kate Middleton's protective move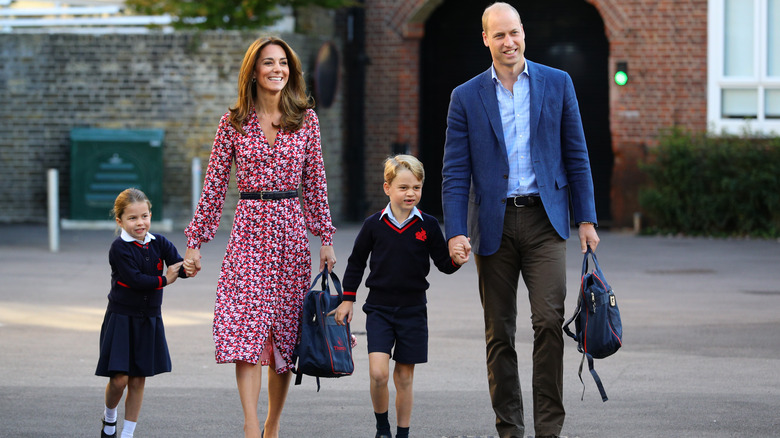 Wpa Pool/Getty Images
Prince William and Kate Middleton are raising three children in a world that is rapidly changing. Naturally, they're protective of their brood. And according to Us Weekly, they "are nervous about what the future holds for George." The royal couple knows that "[h]e's growing up in a different era to his parents. Times have changed since then. There wasn't social media or internet trolls when William and Kate were children," as a source spilled.
So, Will and Kate have changed their strategy with the press. The source revealed, "The Cambridges feel it's necessary to shield George, Charlotte and Louis from the spotlight and have become cautious about the appearances [they] make." It seems as if the Duke and Duchess of Cambridge exercise extreme caution to keep their children safe.
The Daily Mail reported that Kate has purposely provided so many photographs of her three children. The Telegraph (via Daily Mail) confirmed Kate and Will's approach explaining, "There's no market anymore because the Duchess comes out with her own family photos and they're far more valuable to the press than images taken at a long lens." The Duke and Duchess of Cambridge have saturated the market with images as a trade-off. "They're going to give in order to receive a degree of privacy back," the source said. With less demand, paparazzi won't feel forced to chase their family. It seems as if William and Kate are making a wise choice.