The Real Meaning Behind Billie Eilish's 'Goldwing'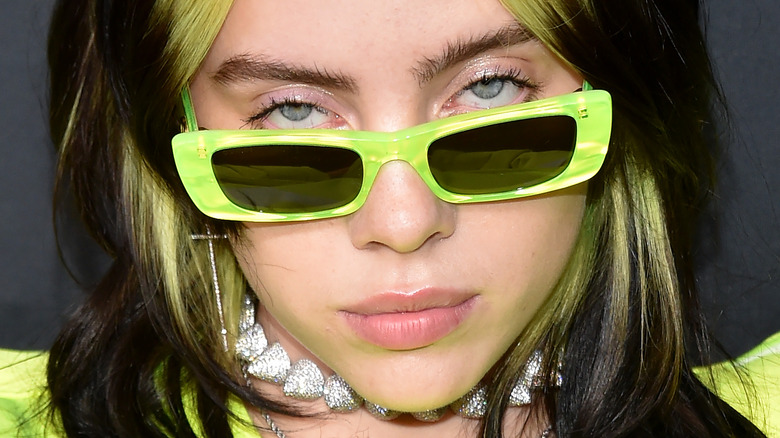 Shutterstock
Billie Eilish has finally released her sophomore album, "Happier Than Ever," and despite its cheerful name, the second studio album for the star is closer to "sadder than ever."
"Almost none of the songs on this album are joyful," admitted Eilish to Rolling Stone. Instead, "Happier Than Ever," written by the singer and her producer/brother Finneas, touches on deeper emotional issues that fans might find relatable. "I wanted to make a very timeless record that wasn't just timeless in terms of what other people thought, but really just timeless for myself," Eilish said to VEVO (via 98.5 The Cat). "The main thing that I would hope is for people to hear what I say and then go, 'Oh, God, I feel like that. I didn't know I felt like that, but this is how I feel.' And maybe, you know, make a change in their life that makes them happier."
The Grammy-winning artist even takes a slight jab at Hollywood in her new single, "Goldwing," which definitely meets all the non-joyful standards Eilish had in mind.
Billie Eilish sings about a "sacred" woman, pre-exploitation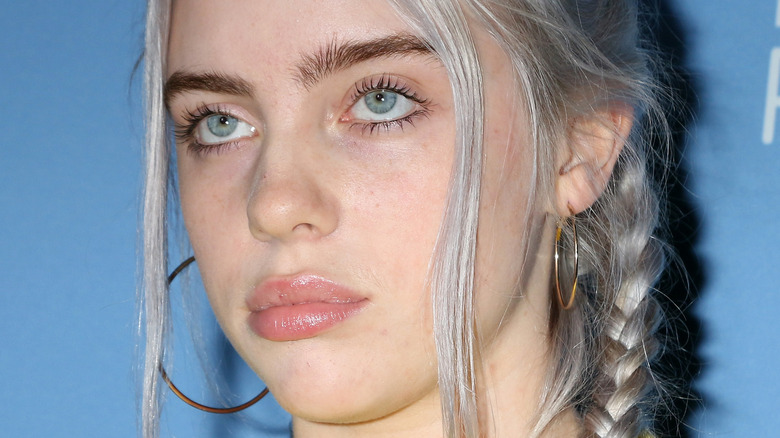 Shutterstock
After releasing her debut album "When We All Fall Asleep, Where Do We Go?" in 2019 to rave reviews, Billie Eilish had a lot to live up to when it came to releasing her second studio album, "Happier Than Ever." The artist did win the top four Grammy awards in 2020 thanks to her first studio album: Song of the Year, Record of the Year, Album of the Year, and Best New Artist (via Pitchfork). The newfound fame took a toll on the singer, who admitted that she no longer reads social media comments.
Those feelings towards fame have trickled into the artist's new album with the new single "Goldwing," which follows a "pure" young woman through exploitation, according to Genius. "I wrote a song that is kinda a metaphor for a young woman especially in the street or life that is pure, and I don't mean a virgin," revealed Eilish to Spotify. "I mean like a young, non-exploited, non-traumatized person. A metaphor for that being a gold-winged angel."
Lyrics to the single capture the "gold-winged angel" and tell her "Go home, don't tell/Anyone what you are/You're sacred and they're starved/And their art is gettin' dark/And there you are to tear apart." The song could be Eilish's way of warning vulnerable women about the fame game.
Billie Eilish defended her new, revealing look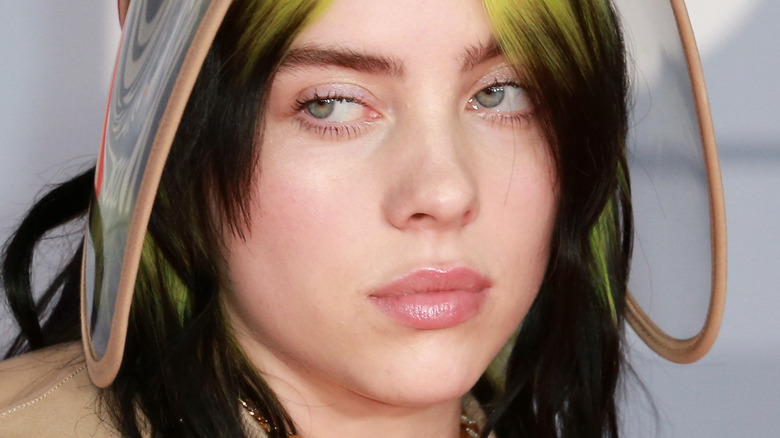 Shutterstock
Billie Eilish's trouble with fame stems from the artist's young age. The singer opened up to Vogue Australia about how growing up in the spotlight means facing the consequences of her internet past. "When you're a f***ing teenager, you don't really know yourself, so you're trying to figure yourself out," said Eilish. "That was the hardest thing for me: I didn't actually know how I really felt. So I just came up with this facade that I stuck to."
Eilish continued, "The internet brings up things from everybody's past and I'm like: 'Don't you guys understand that everybody is incredibly embarrassed and ashamed about their past?'"
The "Bad Guy" artist has faced her fair share of unwanted outside comments, particularly when it comes to her style of dress. In May 2021, the reveal of an uncharacteristic Billie Eilish on the cover of British Vogue sent shockwaves through social media. The artist who previously sported a baggy, covered-up style defended her more revealing look, telling the outlet, "suddenly you're a hypocrite if you want to show your skin, and you're easy and you're a sl*t and you're a wh**e." Eilish continued, "if I am, then I'm proud. Me and all the girls are h**s, and f**k it, y'know? Let's turn it around and be empowered in that. Showing your body and showing your skin — or not — should not take any respect away from you."