The Tragic Death Of Lone Ranger Star Saginaw Grant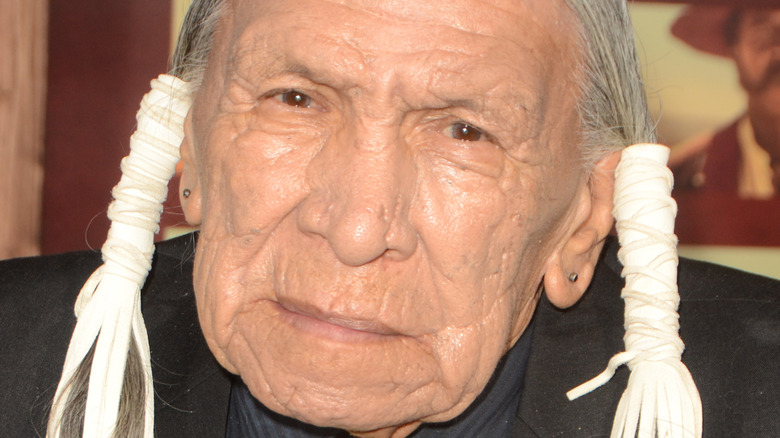 Shutterstock
On July 28, Native American actor Saginaw Grant died, reported USA Today. The actor was 85 years old. Grant was the "hereditary chief and a respected citizen of the Sac and Fox Nation in Oklahoma" wrote Native News Online. The publication also wrote that he had blood ties to the Iowa and Otoe-Missouria Nations. Born in Pawnee, Oklahoma, Grant lived in Los Angeles, which is where he was when he died. The actor "died peacefully in his sleep of natural causes ... at a private care facility in Hollywood, California," according to Lani Carmichael, who was Grant's "publicist and longtime friend," wrote USA Today.
Carmichael also spoke about how much Grant "loved both Oklahoma and L.A." She said "he made his home here as an actor, but he never forgot his roots in Oklahoma." Additionally, he never forgot his Native American roots either, as Carmichael said Grant spent many years in the "powwow circuit in California" and traveled globally to speak "about Native American culture." Grant didn't begin his career as an actor until the late 1980s, and his first acting credit didn't come until 1988, according to his IMDb. He then worked consistently since the mid-'90s on a number of movies and television shows, including "The Lone Ranger" alongside Johnny Depp, and guest-starred on various shows, like "Community," "Breaking Bad," and "Veep." He even had movies in pre-production at the time of his death, a testament to his enduring work ethic.
Saginaw Grant was an advocate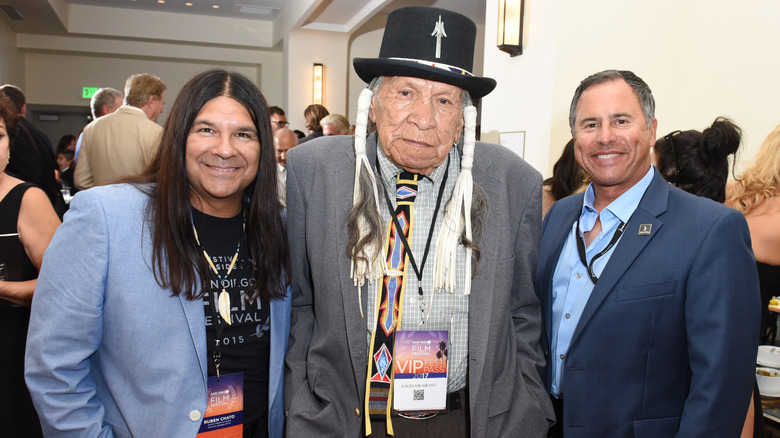 Vivien Killilea/Getty Images
One of the reasons Saginaw Grant started his acting career so late in life is because he took awhile to settle on what he wanted to do. While he was figuring out his place in the world, he served as part of the United States Marine Corps and was a veteran of the Korean War, reported Native News Online. According to the publication, Grant "cherished being a veteran" and even "had a deep love for bulldogs (the mascot for the Marine Corp[s])." After his service, he became an advocate for Native American veterans, participating in the inaugural National Gathering of Native American Veterans, per The Chicago Community Trust. And, according to Native News Online, Grant attended each subsequent gathering, only missing the one in 2020 because of COVID-19. The Chicago Community Trust reported that Grant saw the gathering as "a step in the right direction," pointing out that "the history of Natives in the military isn't recognized as it should be."
Along with his advocacy for Native veterans, Grant spent time ensuring that the Native American culture was not lost either. As part of the powwow circuit, he kept the Native American traditions alive, while also advocating for respect. In an interview, Grant said, via Native News Online, "Teach the children the traditions of our past. Every nation, every people needs to keep their traditions. To remember who they are. Be proud. Remember, if you know who you are, you will always get somewhere on Mother Earth."