The Truth About Reese Witherspoon's Scandalous Arrest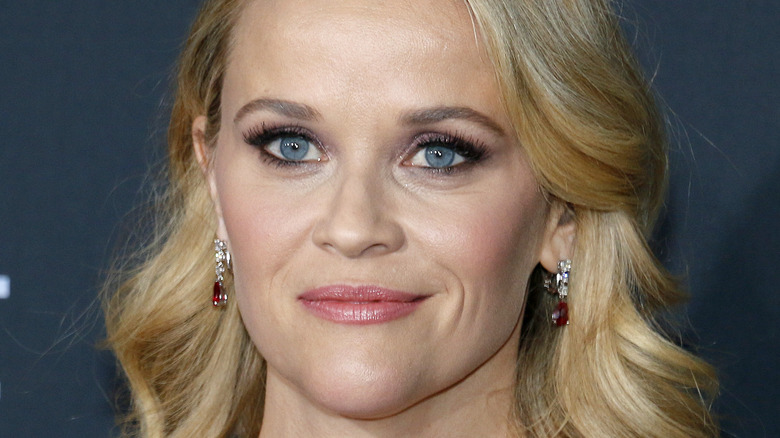 Shutterstock
When it comes to the scandals of the rich and famous, there are a number of names that could feasibly, immediately pop into mind — especially considering that the nature of Hollywood has long been rife as a go-to metaphor for glamorous, beatific corruption. But among the many, many names that might instantly spring up after someone mutters the phrases "Hollywood," "famous," and "arrest," there's a good chance this one isn't at the top of anyone's list: film industry A-lister and Academy Award winner Reese Witherspoon.
If, dear reader, you're surprised, then you're not the only one, but it's true: Technically, Elle Woods has a criminal record. So what's the story behind her arrest? How did Witherspoon react to the incident at the time? And how did it affect her career in the long run? Or did it at all? Keep on reading to find out everything you need to know about it.
Reese Witherspoon's 2013 arrest seemed almost out of character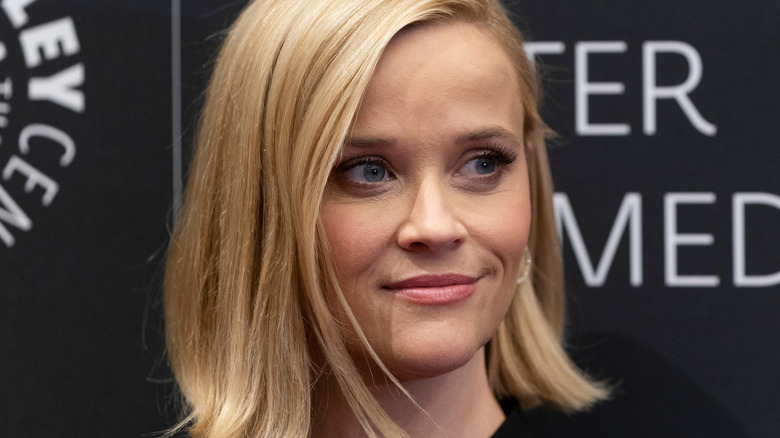 Shutterstock
As Variety first reported in April 2013, Reese Witherspoon and her husband Jim Toth were driving in their car in the city of Atlanta — where Witherspoon was filming the indie flick "The Good Lie" — when Toth, who was at the wheel, was alerted by an officer to pull over. The officer apparently had observed Toth driving in a way that suggested he was intoxicated. (It was in the completely wrong lane.) Per the publication, Witherspoon "was handcuffed after disobeying repeated instruction from the arresting officer, with whom she verbally sparred, to stay inside the vehicle." Unfortunately for Witherspoon, the press zeroed in on a single question the actor asked with the Hollywood gusto of at least 50 Norma Desmonds, with the question being: "Do you know who I am?" 
By all appearances, it seems the police officer at the scene did, in fact, know who she was — and despite that, still had very little qualms about arresting her regardless. As TIME magazine noted at the time, Witherspoon was taken into custody and charged with disorderly conduct, while her husband was slapped with a DUI count. Following her release, the "Legally Blonde" star issued a lengthy apology for her behavior, stating that she was "deeply embarrassed" for her role in the event, and that though it was "definitely a scary situation and I was frightened for my husband," she still had "no excuse." 
Did Reese Witherspoon's arrest save her career?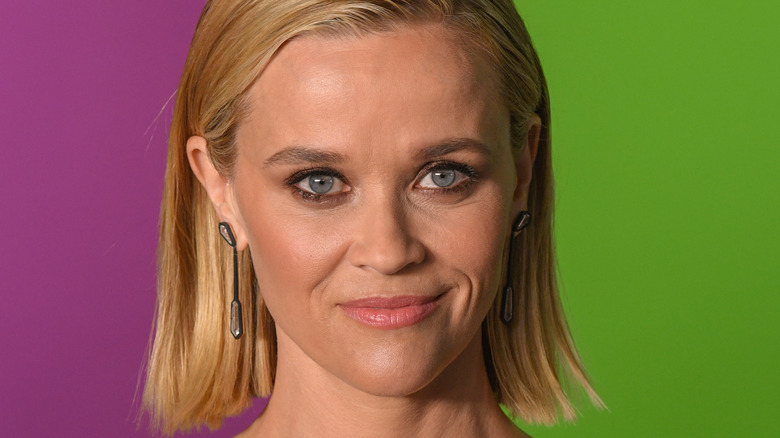 Shutterstock
While the incident would cause many to speculate whether or not Reese Witherspoon's reputation would be irrevocably tarnished following her brief arrest in 2013 — more so for pulling out the celebrity name recognition card so cavalierly than anything else — it seemed that the event had little impact. Indeed, The Washington Post argued in late 2014 that it had perhaps worked in her favor rather than against her. 
As WaPo journalist Emily Yahr argued in a column about Witherspoon's brush with the law, the arrest possibly granted Witherspoon a gritty accessibility, which might have skewed audiences and fans to take her departure from the world of (mainly) romcoms like "Sweet Home Alabama" and her entree into darker, differently complex roles, like her turn as Cheryl Strayed in the widely acclaimed film adaptation of her memoir "Wild." The movie, which was released in 2014, ultimately earned Witherspoon an Oscar nomination for her portrayal of a writer in recovery from heroin addiction and overwhelmed with grief, who then decides to hike the entirety of the Pacific Crest Trail by herself in order to heal. As Yahr put it, "fans were more endeared than ever to see the flawless star's feet of clay." 
Considering her 2013 arrest has become a mere blip in her career — and that Witherspoon has continued to work as a lauded actor and as the head of her own production company — it's hard to argue otherwise.