Lana Del Rey Had A Different Stage Name Before She Became Famous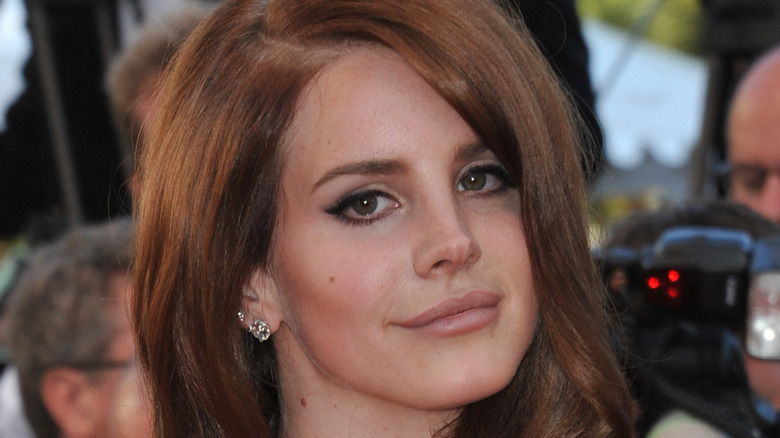 Shutterstock
We know Lana Del Rey as the melancholic crooner whose songs are evocative of Bel Air in the 1960s. While she's unlike any other contemporary singer, Del Rey's career has gotten rocky with the occasional controversy.
In fact, it seems that the musician gets backlash every step of the way. For the album cover for "Chemtrails Over the Country Club," Del Rey got heat for the lack of inclusivity. But true to form, Del Rey defended her decision fiercely. It seems like people weren't done criticizing her because on March 20, 2021, Del Rey shared a cover for the single "Blue Bannisters" on Instagram and people said it looked like it was done on PicsArt. That's are just getting too petty.
One of the reasons Del Rey is such an enigma is because of her backstory and especially her name. It'll come as no surprise that Lana Del Rey is a stage name, and while she doesn't use her birth name, she actually had another stage name prior to the aquatic one we know her by now. Here's the story.
Lana Del Rey had a few unusual stage names before landing on her current one
Shutterstock
While Lana Del Rey has worked as a stage name for the "Summertime Sadness" singer, her birth name is Elizabeth Woolridge Grant, according to Vogue, but she went by Lizzie Grant.
In the hunt for the perfect stage name, Del Rey went through a few before settling on her current choice. In fact, her first two names were Sparkle Jump Rope Queen and May Jailer. She came out with an album called "Siren" under the name May Jailer, according to NME. The album, which was recorded between 2005 and 2006, was actually never released, according to Fandom, but it was leaked through Tumblr in 2012. Clearly though, May Jailer wasn't the name Del Rey landed on.
In an interview with Vogue, Del Rey explained how she finally landed on her name. "I wanted a name I could shape the music towards," she explained. "I was going to Miami quite a lot at the time, speaking a lot of Spanish with my friends from Cuba – Lana Del Rey reminded us of the glamour of the seaside. It sounded gorgeous coming off the tip of the tongue."
The two people who don't use Lana Del Rey's stage name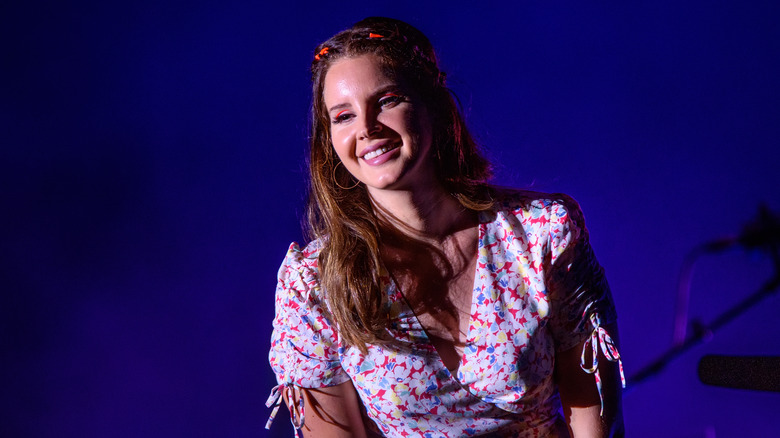 Shutterstock
While Lana Del Rey wouldn't be the icon we know her to be without her name, not everyone calls the "Young and Beautiful" singer by her chosen stage name. In an interview with Pitchfork in July 2017, she explained that all of her friends call her "Lana" as opposed to Elizabeth Grant. The only exception comes from her parents. They are "the two people who do not."
Interestingly, Del Rey's parents have been a topic of controversy for the musician. As Vogue notes, she has often been accused of coming from money and having her wealthy father pay to get her career jump-started.
However, as the outlet notes, Del Rey denied that she ever received any such support. In fact, she's refuted much that has been recorded about her, saying: "A lot of what's been written about me is not true: of my family history or my choices or my interests," the "Lust for Life" crooner said. At least we know where her ocean-inspired stage name came from.