Who Is Phylicia Rashad's Famous Sister?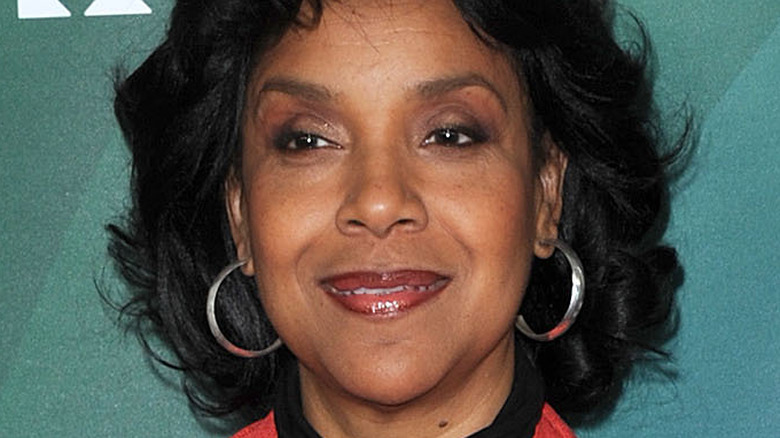 Shutterstock
Phylicia Rashad is most famous for her role as Clair Huxtable on "The Cosby Show" back in the 1980s, but that's not the only time Phylicia has worked on a Cosby project. From 1996 to 2000, Bill Cosby and Phylicia reprised their roles as husband and wife, this time named Hilton and Ruth Lucas, for "Cosby," per IMDb.
Of course, Phylicia has a long list of credits and accomplishments. She's currently the dean of Howard University's fine arts college, which she graduated magna cum laude from in 1970 (via Howard University). She's also still acting and will star opposite Michael B. Jordan (who also directs) in "Creed III," due out in 2022, per IMDb.
Phylicia isn't the only famous face in her family. She grew up in Houston and Mexico as the daughter of Pulitzer Prize-nominated artist, poet, and playwright Vivian Ayers. Her father, Andrew Allen, was an orthodontist. Phylicia was the second of three children — two girls and a boy. All three Allen kids went into show business (via Yahoo!). In fact, the "Cosby Show" star's sister may be even more well-known than she is. Keep reading to find out (if you haven't already guessed) who Phylicia Rashad's famous sister is.
The Allen sisters both rose to fame in the early 1980s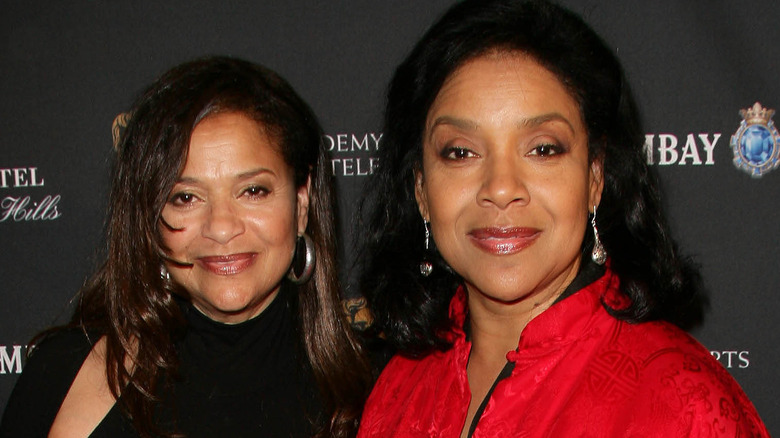 Shutterstock
The early 1980s were very good to Phylicia Rashad and her younger sister — actor, dancer, and choreographer Debbie Allen. Phylicia is two years older than Debbie. Debbie followed in her big sister's footsteps and went to Howard University, per the 1971 Bison yearbook.
In 1980, Debbie was cast in "Fame," and that set her career on fire. She reprised her role on the television series based on the film (per IMDb), which ran from 1982 to 1987, concurrently with Phylicia's role as Clair Huxtable on "The Cosby Show." Debbie then went on to play Dr. Langhorne on "The Cosby Show" spinoff "A Different World."
Debbie also directed and produced the series. In a 1989 interview with the Washington Post, she said that was a tough job because while the show was popular, it needed work. "And it didn't just need a facelift. It needed some real internal restructuring," Debbie said. "Basically, I was coming in to fix the No. 2 show on television. What does that mean? If it's No. 2, why does it need to be fixed? Because there were a lot of unhappy people on the program."
The Allen sisters have worked together on-screen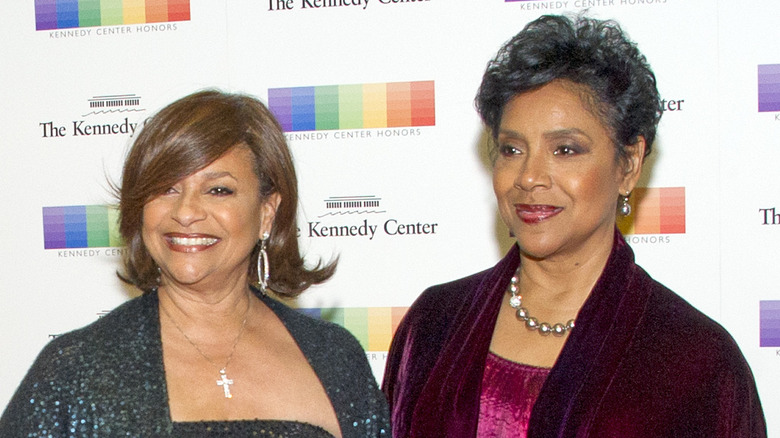 Pool/Getty Images
Phylicia Rashad and Debbie Allen have had the opportunity to work with each other a number of times. Debbie appeared on a 1988 episode of "The Cosby Show" and on a 1997 episode of "Cosby" (per IMDb). Phylicia appeared on several episodes of "A Different World." Debbie seemingly benefitted from her older sister's connection to the various shows Bill Cosby created and produced in the 1980s and 1990s.
Today, Debbie is Dr. Catherine Avery Fox on "Grey's Anatomy," a role she has played since 2011. In April 2021, Phylicia appeared in the "Sign O' the Times" episode of "Grey's Anatomy," playing Nell Timms, a patient injured in the Seattle protests over the murder of George Floyd (per IMDb).
And while Phylicia is the dean of the school of fine arts at Howard University, Debbie has an honorary doctorate from the HBCU institution in addition to her BA, per Biography.