What Emma Corrin Has In Common With Princess Diana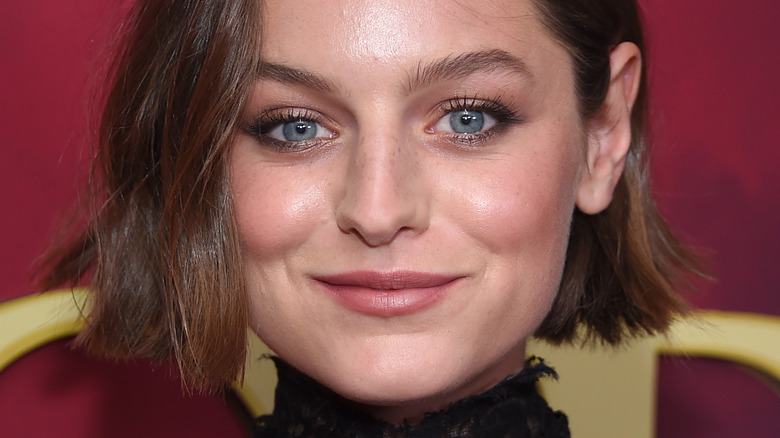 Shutterstock
Emma Corrin has won critical acclaim for her role as Princess Diana in the fourth season of the Netflix period drama, "The Crown." In fact, the British-born actor has received plenty of praise for portraying the Princess of Wales and managing to perfect everything about her, from her accent to her mannerisms and even how she used to coyly tilt her head during interviews.
Corrin has said that when she was offered the role of Princess Diana on "The Crown," she nearly blacked out. That's because she's always felt a strong connection to the princess throughout her life. There were also a lot of people who told her that she had such a striking resemblance to the Princess of Wales that many people couldn't help but stop and stare at her at London railway stations. And when she was just a child, people noticed her resemblance to Diana — to the point where multiple people fainted at the sight of her, Corrin told Interview in 2020. "I hesitate to tell that story because it almost sounds too insane to be true. There's this theme throughout my life of Diana cropping up. It doesn't feel ordinary," she said to the magazine.
But Diana's beauty isn't the only thing that Corrin has in common with the late princess. To find out what else connects the actor to Prince Charles' late ex-wife, keep reading below!
Emma Corrin's striking resemblance to Lady Di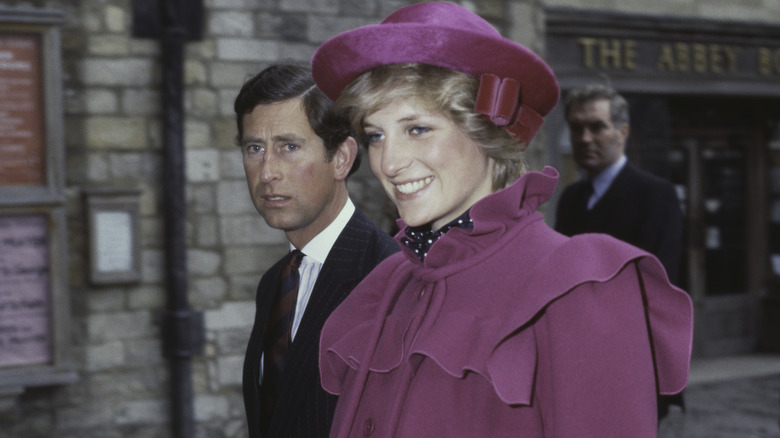 Fox Photos/Getty Images
According to Vogue France, Emma Corrin's resemblance to Lady Di is not just physical, as the two women have even shared parallel lives. Just like Princess Diana, Corrin went to an all-girls private school. Corrin was also a teacher. At 25, she took a year off to discover her mother's homeland of South Africa, where she worked as a volunteer teacher in an elementary school.
Her co-star Josh O'Connor, who plays Prince Charles, also said that when he first met her, it was "spooky" to see just how much she looked like Diana. He told Glamour, "When I first met her, I walked into a room where they were casting Camilla, and Emma Corrin was there to read [scenes as] Diana before they were even thinking about Diana. I was like, 'I don't know who this girl is, but she literally is Diana.'"
Corrin also experienced something that was an everyday occurrence for Princess Diana during the height of her popularity, and it was something that troubled her greatly. Keep reading to learn more.
The moment that changed Emma Corrin's life — just like Diana's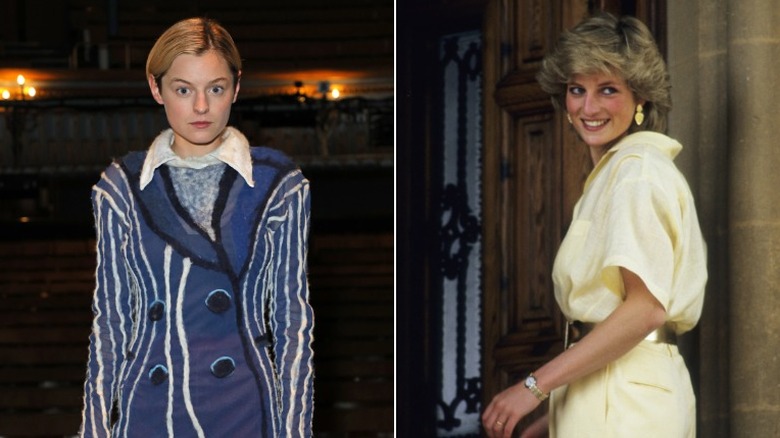 David M. Benett, Georges De Keerle/Getty Images
While Emma Corrin was filming a paparazzi scene as Princess Diana on "The Crown," it was the first time she was ever confronted with real photographers who were hovering over the set of the show. It was also the first time that she realized how the show would make her a household name. And just like Princess Diana, the moment forever changed her life. 
Producer Benjamin Caron told her at the time (via Vogue France), "You and Diana are going through similar situations. You're going to be thrown to the wolves, in a role everyone is going to scrutinize. You will be in magazines, and you will be photographed. Everything you're feeling, fear, excitement, nervousness, that's exactly what she felt."
And while Corrin won't be returning to "The Crown" for Season 5, it's safe to say that Princess Diana has most certainly left an imprint on her life — both on-screen and off.