The True Story Of How Audrey And Jeremy Roloff Met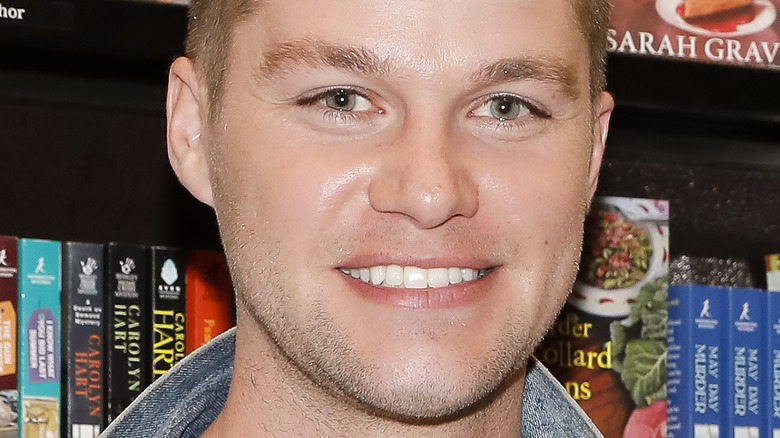 Tibrina Hobson/Getty Images
Former "Little People Big World" stars Jeremy and Audrey Roloff have quite the love story, and they share a passion for teaching other young couples how to build strong foundations for loving and lasting marriages. It wasn't always so romantic for Jeremy and Audrey. However, Jeremy was persistent in his pursuit of his now wife, and if you pick up their book, "A Love Letter Life," you'll find that they'll be the first to tell you that love and marriage take work and those will be one of the hardest jobs you'll ever do. 
While the couple has moved on from reality television, focusing on their family, which includes daughter Ember and son Bode, they haven't lost their drive to help people beat the 50% odds of divorce. Their website and podcast blog are dedicated to helping young couples who are just starting out, and those who've been married considerably longer, build foundations and pillars for their marriages that will stand the test of time. And while they won't claim to know everything, it's clear from their website, beating50percent, that Jeremy and Audrey Roloff have definitive ideas on how to do just that. 
So, how did the two love birds meet? Read on to learn how the "Little People Big World" stars became Mr. and Mrs. Roloff. 
Jeremy and Audrey Roloff met the old-fashioned way
With the advancement of technology comes a wave of ways for people to meet, but that doesn't mean a good old-fashioned blind date can't still bring two people together. Just ask Jeremy and Audrey Roloff. Sometime in 2011, the two met on a blind date, and while it wasn't love at first sight, at least for her, the two developed a friendship that eventually turned romantic.
After three years of dating, the couple finally made it official in September 2014, turning their blind-date love story into forever. It wasn't always an easy journey for the young couple, however. According to Your Tango, the couple's first kiss was cringey and their long-distance relationship consisted of serious letter-writing. Apparently, whatever they did worked, because the couple is celebrating seven years of marriage in September, and in November they will welcome a new little Roloff, per Jeremy's Instagram feed. And while this will be baby number three, they would like to have "at least four kids," like Jeremy's own family, according to Us Weekly.
With their "covenant" marriage firmly in place, a commitment in which they actively put God at the center of their relationship, Jeremy and Audrey seem intent on raising their children out of the spotlight of reality TV and helping other couples learn how to live and love in today's fast-paced, modern world. And while Audrey might still have issues with some of Jeremy's extended family, she doesn't seem to let it affect her happy marriage.