Which One Of Beyonce's Music Videos Was Just Named The Best Of All Time?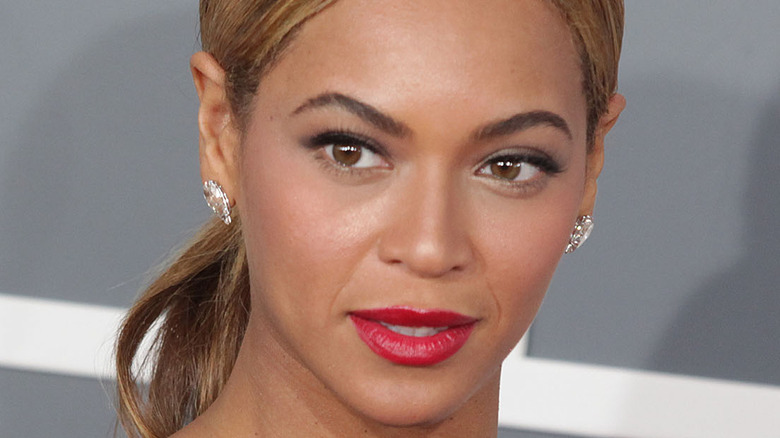 Shutterstock
With a career spanning more than two decades, it's safe to say that Beyoncé has made her mark in the music industry. The Houston, Texas-born singer first rose to fame as the lead singer of the '90s R&B girl group Destiny's Child and has since had the public falling crazy in love with her as a solo artist.
Throughout Beyoncé's musical journey, she has been honored with many accolades. At the 2021 Grammy Awards, it was announced that the "If I Were A Boy" chart-topper had become the most awarded act in history with 28 wins, per People. As noted by Capital Xtra, Beyoncé also has the most Grammys won in a single night by a female artist. In 2014, Beyonce's husband Jay-Z and daughter Blue Ivy Carter presented the superstar with the MTV Michael Jackson Video Vanguard Award at the MTV Video Music Awards.
With that being said, Queen Bey has yet another accolade to be proud of. Keep reading to find out more.
Beyonce's 'Formation' video has been given the greatest honor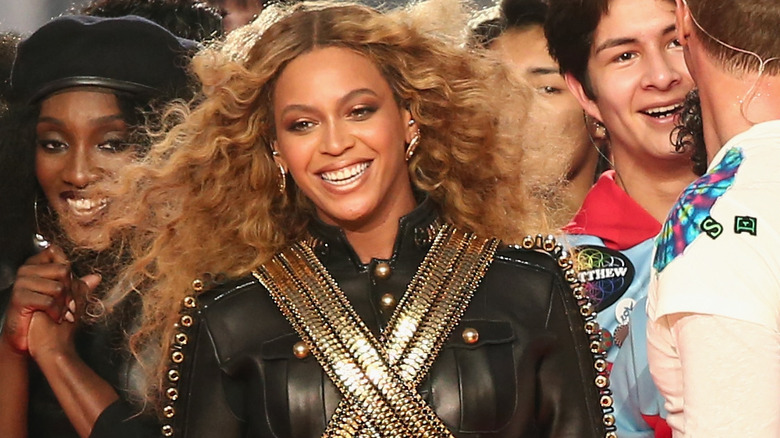 Christopher Polk/Getty Images
There is no denying that Beyoncé is a seasoned performer and artist. Throughout the decades, she has delivered many iconic tours and music videos that are still talked about and referenced to this day. Legendary music publication Rolling Stone recently counted down their "100 Greatest Music Videos" of all time, which included a variety of old and new videos, such as Harry Styles' "Watermelon Sugar," Madonna's "Vogue," Lady Gaga's "Bad Romance," and Britney Spears' "...Baby One More Time," to name a few. The list was kicked off with 1979's "Video Killed The Radio Star" by The Buggles.
But who came out on top? Queen Bey, of course. Which video? The powerful "Formation" from 2016. As of this writing, the video has been watched more than 253 million times on her official YouTube channel and took home Video of the Year at the 2016 MTV Video Music Awards. "If Beyoncé's self-titled visual album established her as one of the greatest artists of all time, her surprise-released "Formation" video (and ensuing album Lemonade) marked her as one of the most important," Rolling Stone stated.
While the "Formation" video is highly admired by Rolling Stone and Beyoncé's adoring fans, it did, in fact, cause some controversy at the time of its release. Keep reading to find out why.
Beyonce was accused of being 'anti-police' because of the video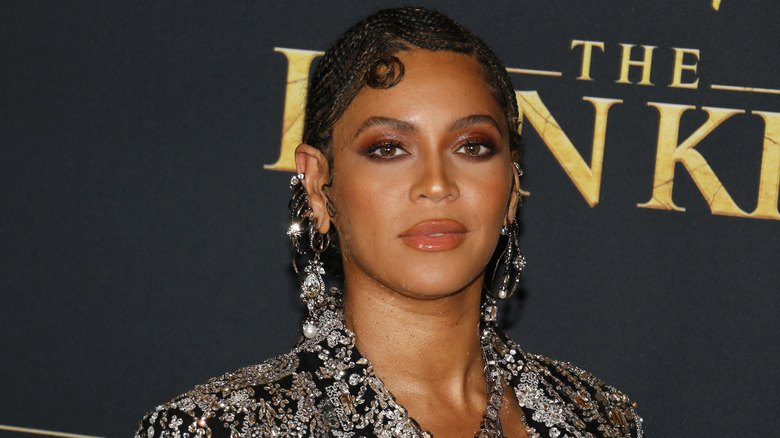 Shutterstock
Released in 2016, Beyoncé's music video for "Formation" had everyone talking. During one of many eye-catching visuals, the "Single Ladies (Put A Ring On It)" hitmaker can be seen laying on top of a sinking police car in a ruined New Orleans. On a wall, the words "stop shooting us" had been spray-painted, per Page Six. The director, Melina Matsoukas, told The New Yorker in 2017 that the singer wanted to display the "historical impact of slavery on black love, and what it has done to the black family," adding, "I wanted to show — this is black people. We triumph, we suffer, we're drowning, we're being beaten, we're dancing, we're eating, and we're still here."
After critics accused Beyoncé of being "anti-police" because of the video, she told Elle magazine in 2016 why they were wrong. "I'm an artist and I think the most powerful art is usually misunderstood," she said. "But anyone who perceives my message as anti-police is completely mistaken. I have so much admiration and respect for officers and the families of officers who sacrifice themselves to keep us safe."
"But let's be clear: I am against police brutality and injustice. Those are two separate things," the award-winning star continued.