The Truth About Beyonce And Keri Hilson's Feud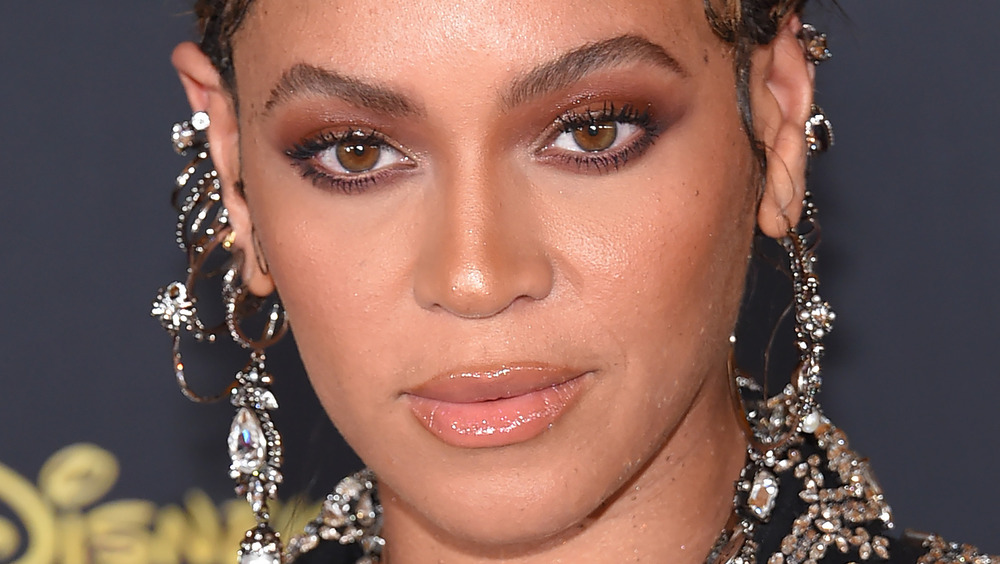 Shutterstock
It's no secret that Beyoncé and Keri Hilson haven't exactly seen eye-to-eye over the years. The drama all started in 2009 when Beyoncé fans thought Hilson threw shade at the hitmaker in her song, "Turnin' Me On." Though it's not clear what went down between the two to cause friction, fans noticed shady lyrics that appeared to refer to the star. Hilson sings (via AZ Lyrics), "Your vision cloudy if you think that you're the best / You can dance she can sing but she need to move it to the... (don't do it em) / She need to go have some babies / She needs to sit down, she fake / Them other chicks ain't even worth my time to talk about."
The drama only intensified in 2011 when Hilson refused to hold a copy of Juicy magazine on the red carpet at the 2011 Soul Train Music Awards, seemingly because it had Beyoncé and Jay-Z on the cover. The "Pretty Girl Rock" hitmaker told a reporter after they tried to hand her the magazine, "No. I can't do that, I'm sorry." Instead, Hilson gave a verbal shoutout to the publication without any props.
But where does Hilson's apparent bad blood with Beyoncé stand in 2021? Read on to find out.
Here's what happened when Keri Hilson met Beyonce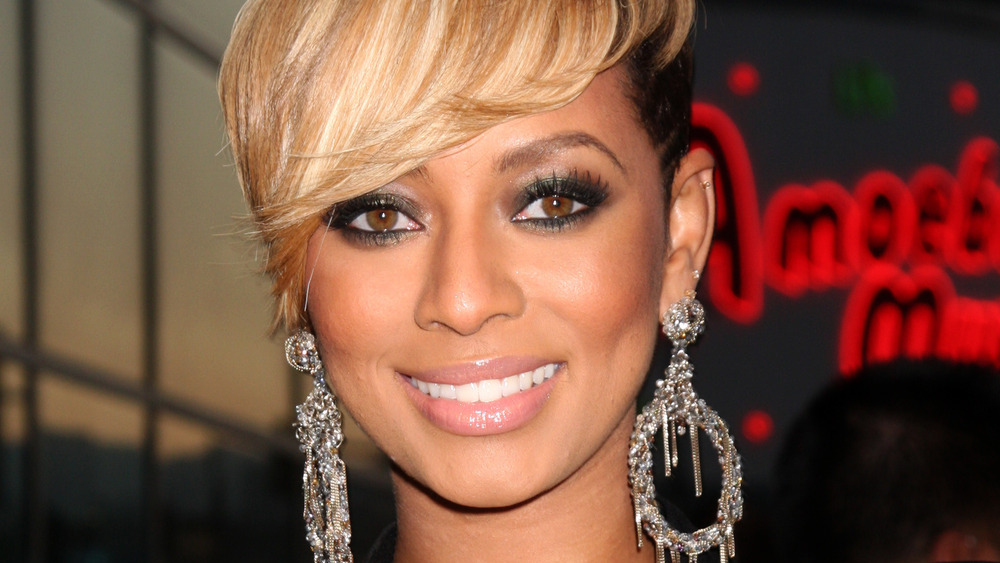 Shutterstock
Keri Hilson opened up about what's really going on with her and Beyoncé in an April 10, 2021 interview with Persia Nicole for Middays With Persia. Hilson revealed that she'd met Beyoncé in the time since she seemingly threw some shade in "Turnin' Me On" and shared she had a "gracious moment" with her after Beyoncé introduced herself.
"I appreciated it. I feel like she understood what happened, what had transpired and there was a bit of healing in that moment when we met. I take her as a very intuitive kind of soul, as am I," the "Knock You Down" singer said. Hilson added that she and Beyoncé now have "mutual respect" for one another. "I think at the very minimum there can be that. That's always possible and that's where I'm at. I made a decision that was not authentic to who I truly am and of course I regret it. Of course."
It seems like the two are on such good terms following the drama that Hilson would even be open to a duet. "It would be a very fun experience to do that if she were open. I do feel like she understood what that was all about," she said. "[Beyoncé's] amazing. I've always felt that way. That's the truth of the matter, but no one will believe that." Over to you, Queen Bey!