The Truth About McKayla Maroney's Injuries During The 2012 Olympics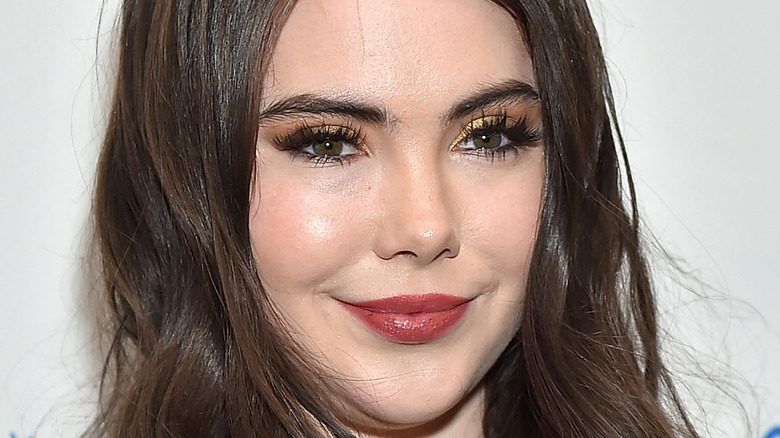 Mike Coppola/Getty Images
The following article contains mentions of sexual abuse.
McKayla Maroney is most well-known for her role as part of the Fierce Five at the 2012 London Olympics. As fans remember, she was part of Team USA with Gabby Douglas, Jordyn Wieber, Kyla Ross, and Aly Raisman — and while we have some fond memories of those Olympic Games, for Maroney, it was anything but. Though the Olympian came home with a team gold medal and a silver medal for vault at the Games, she perhaps became most well-known for the "not impressed" face that she made, even posing for a photo with Barack Obama while wearing the same look on her face.
"I remember doing the face for literally two seconds," she said in an interview with Inside Gymnastics Magazine. "Like, if you watch the video, it's two seconds. And I remember thinking, did I just make a face? Because it's natural. I do it all the time. I have pictures of me when I'm little doing it. I have it on my Mac computer when I'm like 13." She added that her friends were used to seeing her do that face, but the world wasn't, and so she became one of the hottest memes of 2012. We couldn't go anywhere on the internet without seeing a spoof of Maroney.
The iconic face proved to be one of the most light-hearted parts of her Olympics stint. But on August 1, 2021, Maroney got candid about some of the most challenging and disturbing moments at the 2012 Olympics.
McKayla Maroney suffered some nasty injuries in London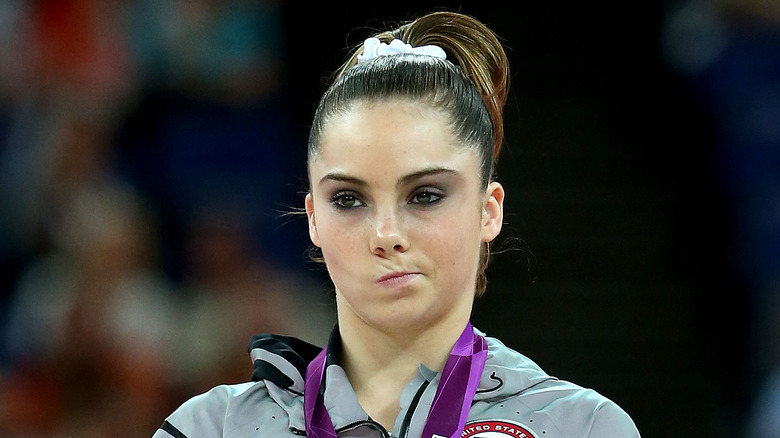 Ronald Martinez/Getty Images
On August 1, the day 2020 Team USA gymnasts Mykayla Skinner and Jade Carey competed in the vault finals, 2012 vault icon McKayla Maroney held nothing back about her rough time at the 2012 Olympics. "If you want to hear the behind the scenes of what ACTUALLY goes down during the Olympic Gymnastics event finals (specifically vault finals) please go watch my Instagram story ... I think a lot of people don't understand how terrible it's set up for the athletes," she tweeted.
Maroney started the Instagram live by sharing that she thought her injuries — a broken nose, foot, and concussion — were her body's fault. But now, she thinks they resulted from those who forced her to push through. After she completed a team practice where she was jet-lagged and dizzy, Maroney revealed that's when she "broke [her] foot." "I looked at my coach before the beam routine like, 'Really? You're going to make me get on this thing right now? I feel like sh**,'" she said.
Maroney pointed specifically at disgraced team doctor Larry Nassar, who was later sentenced to 175 years in prison for sexually abusing 10 gymnasts. (He faces 550 sexual abuse claims altogether, including from Maroney herself.) Maroney claimed that he knew she had shattered her foot — which could have ended her gymnastics career — but didn't tell coaches because they would have pulled her from competition. And she didn't stop there.
McKayla Maroney recounts sexual assault during the 2012 Olympics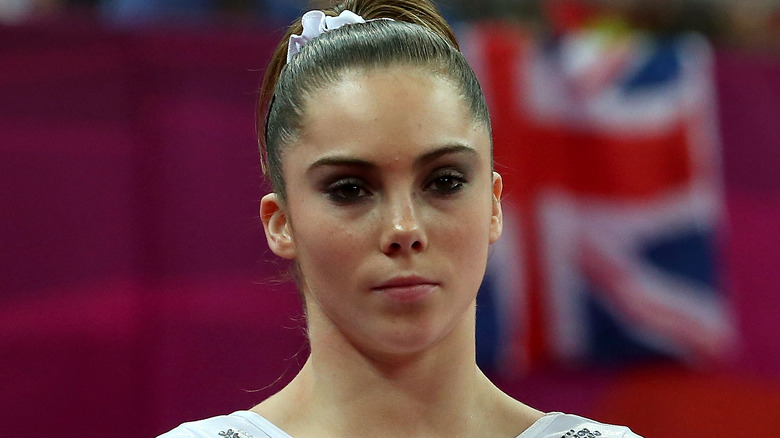 Ronald Martinez/Getty Images
In addition to her injuries, McKayla Maroney also made serious claims against USA Gymnastics and United States Olympic Committee, which fellow gymnasts like Simone Biles, have also called out for not protecting their athletes. (Maroney herself is suing USA Gymnastics.) On Twitter, Maroney claimed, "USAG says they're not responsible for the abuse that happened." She then alleged that the "USAG then points fingers at the USOC for abuse because they manage Olympics, international competitions, and all things Team USA," she tweeted. "USOC was so hands off I didn't even know I was under their care — or that the [Bela and Marta] Karolyi camp I trained at every month was an Olympic facility managed by them!!?" Maroney continued. "To me It felt more like a gym in the middle of a forest, with limited food supply, and a doctor [Larry Nassar] molesting me twice a day."
Maroney also shared that when she was 15 at a competition in Tokyo, her parents were not allowed in her hotel room. During that time, Larry Nassar abused her, she claimed. "Whose fault is that?" she asked. Maroney's last scathing tweet claimed she "then told my teammates what happened the next day after practice and got yelled [at] [by a coach and an "older teammate"]," she added.
If you or anyone you know has been a victim of sexual assault, help is available. Visit the Rape, Abuse & Incest National Network website or contact RAINN's National Helpline at 1-800-656-HOPE (4673).